With the weapons of education and empowerment, this weaver turned the fate of his village and others in Varanasi.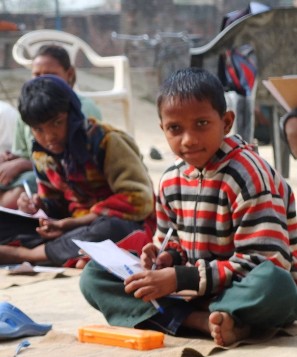 His own experiences with poverty and his observations of the happenings around him made him realise that education is the only way to get rid of poverty, stigma, social evils and misery. He began educating children of his village for free and it all started from there. He didn't step back when things went wrong but could pool up support from the villagers themselves, who were immensely benefitted by him. He is the most eminent social activist from Varanasi, Nandlal Master.
Hailing from a family that ran on the businesses of saree weaving and money-lending, Nandlal lived a happy life until his father's demise, after which the family landed into financial troubles and the burden to feed a family of six fell on his mother's shoulders. As things started to become worse, his mother resorted to working as a wage labourer. Nandlal was sent off to live with his married sister where he was expecting to study further but the family's financial constraints didn't give him the opportunity. He had to quit his B.sc midway and come back to his mother to help the family in becoming financially stable. He learnt to weave sarees. After watching his younger cousins work hard at an age when they should be studying made him realize that education is the most important of anything if his village has to get rid of poverty. Not alone poverty, he thought that education is the key to getting rid of all the social stigma and evil practices.
Education Is All We Need:
Nandlal started taking evening classes to kids of his village Mehdiganj for free. Parents have also started sending their children willingly to Nandlal. He could inspire other educated youth of his village to open similar study centres to teach the underprivileged children. Eventually, his study centres increased with the joining of volunteers.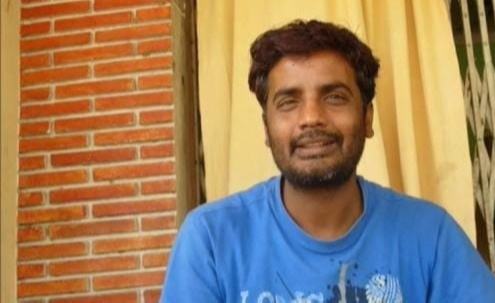 Children Should Also Work:
While we see people advocating against children working, Nandlal is not against this. He says that children must work, considering the circumstances of the families in his village, to support their respective families. He encourages children to work not only because they can support their families, but also because they would learn important life skills through their work. They would know the realities of market, calculating the profits and assessing the losses, understand the details of transactions, learn interacting with people and understand other management skills. Along with getting educated, Nandlal says that children can also work to become better individuals in life. With his efforts, many of his students and children from his village have been now leading successful lives with flourishing careers. He also put an end to the stigma surrounding female education and encouraged them to hold books. Thanks to his efforts, the number of child marriages have come down significantly.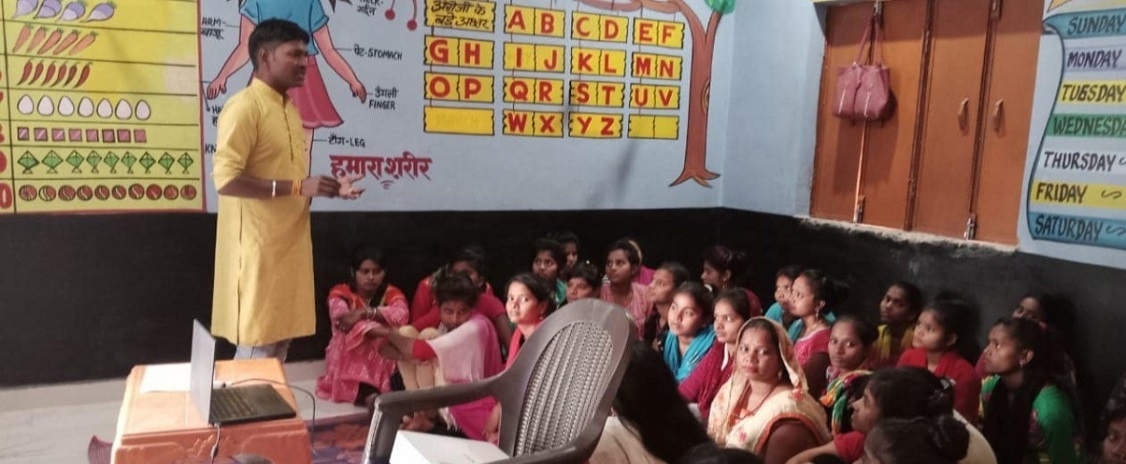 The Loksamiti:
Nandlal and his colleagues founded an NGO called Loksamiti in 1999 in Rajatalab. It has spread its wings to more than 25 villages today and there are various Loksamiti groups. These groups focus on educating people about their rights and raise awareness about the problems specific to each village through street plays. It also played a key role in the creation of 35 self-help groups for women. With an idea to end the evil traditions followed in the name of marriage, Nandlal started a group wedding programme in 2007 and has got 13 couples married at one place. For this, he raised funds from his own community. He also asked the guests to give gifts beneficial for the newly-wed couple. All the expenses for food and other arrangements were taken care of by the villagers. He also promotes inter-caste marriages and raises his voice against practices like dowry.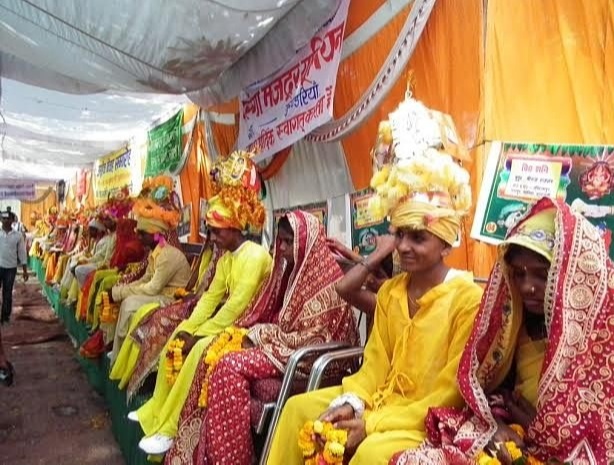 The New Varanasi:
What his efforts menant to Varanasi? The look of society has changed immensely. Child labour has come down, child marriages have seen a downward curve, more girls are getting education and employment. Nandlal Master who has experienced several challenges like the NGOs trying to take advantage of his work, bribing and forcing him to join them to use the credits of his name for their benefit along with local money lenders trying to supress his activities of educating poor and ignorant community by staying true to his beliefs and honest with his work. This alone gained him, the support of the community members and today, we can surely say that he has undoubtedly changed the face of Banaras. In the years to come, Nandlal is looking forward to engage more educated members from the privileged communities to join his initiatives so that change happens for a better cause.
Thanks to Nandlal Master and people like him, with whose selfless, dare-devil efforts, we are able to visualise the new India.

Follow His Work
Must Read: Stopped more than a 1000 Child Marriages, Invalidated a few and the first annulment is used in the school text books as an example.