Meet the brave lady who fought stereotypes and made yoga available to women. The story of the first female yoga guru.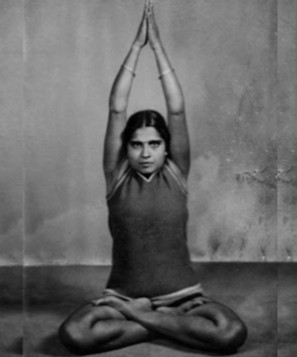 "Without Sita, the Institute's work would not have been possible." These words of praise were spoken by Shri Yogendraji, the founder of The Yoga Institute, about India's first female Yoga Guru, Shrimathi Sita Devi Yogendra. This story introduces to you, a lady who has broken the stereotypes, who has given the gift of wellness and health for the generations to follow, especially women.
Meant For Men Alone? No! Women Too Deserve Its Goodness:
Born on 1st June 1912, Smt. Sita Devi Yogendra was married to Shri Yogendraji on 29th September 1927. The couple had two sons. Soon after her marriage, she was introduced to Yoga. Just within two years of time, she gained enough knowledge and has assimilated the techniques of yoga into her. She understood the benefits that yoga gives to the mind and body.
Back in those times, yoga was meant only for men. It was only men who did yoga but Smt. Sita Devi noticed that Yoga benefits everyone, irrespective of age and gender, to a greater extent. She wanted to encourage women to practice yoga. She also learnt through practice that yoga can help women come out of various problems caused due to hormonal imbalances, menstruation, pregnancy, etc. She decided to take yoga to every woman out there so that they can lead healthy lives. The start was not an easy one. It was difficult for her to convince both men and women that yoga is for everyone. Setting herself as an example, Smt. Sita Devi ventured into introducing women to yoga. She could elegantly manage multiple duties while being an efficient home maker.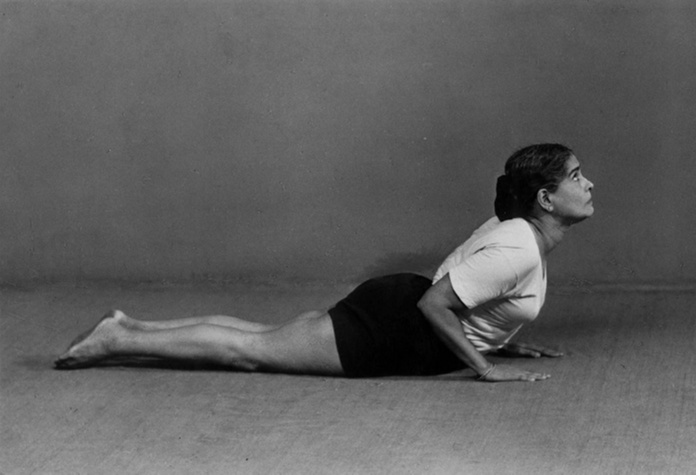 The "Mother" Who Gifted Wellness To The Younger Generations:
Smt. Sita Devi was lovingly called as Mother. Her life of love, compassion and self-sacrifice is truly deserving for her to be called as "Mother". With utmost love, she guided everyone who came to her.
She began teaching yoga to women and children at The Yoga Institute that was founded by her husband in Santacruz. She was then made the Secretary-Treasurer of the Institute and also served as an in charge of the ladies' section. She came in encounter with Dr. John W. Fox, from whom, she obtained the basic knowledge of anatomy, physiology and medical care. With courage and determination, she taught yoga at a time when it was considered not for women. Not only that, she also wrote numerous articles and books on yoga. She wrote articles to The Journal of The Yoga Institute and Classic Yoga International, ever since its beginning. Her views on the topic were clearly expressed in the article, "Yoga for Woman" published in 1934 edition of "Yoga and Total Health Magazine". her first write-up was "Easy Postures for Women" that was circulated in various editions, which was further revised and presented in a new edition titled, "Yoga Physical Education for Women" which stood out as the first book on yoga for women written by a woman. This book was also translated into several languages. She mentioned in the book, the cases that she personally treated. Mother Sita Devi has treated over five thousand cases personally and has gifted the knowledge of yoga to the generations that followed. She passed away in 2008 at the age of 97.
Hats off and all thanks to Mother Sita Devi, without whose brave first steps, yoga wouldn't have become a part of the women's lives. If we are enjoying the benefits of yoga today, it's all because of her sincere efforts. We wish her legacy continues and may everyone reap the best out of this life-changing practice. Shrimathi Sita Devi is undoubtedly the 'Mother' who guided generations towards wellness.

Know More About The Yoga Institute
Must Read: At 6, Youngest Yoga Teacher in the World