Who is the First Indian to start intercontinental flight? Here's the story of the unforgettable hero.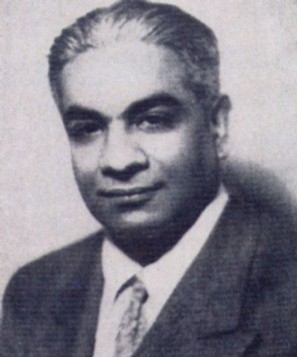 When civil aviation was still under development across the globe, especially in India, when its seeds aren't even laid, there was one man who braved all odds to revolutionize civil aviation in the country. He thought beyond what anyone could think of, when the aircrafts were still beginning to breathe. Unfortunately, the pages of history bury a few names in them so deep, that we don't get to know about them for reasons unknown. One such name is Purushottam Meghji Kabali, the pioneer of Indian Aviation. Though we all know that JRD Tata became the first licensed pilot of India in 1929, PM Kabali is considered to be the first Indian pilot. Here's all that you need to know.
A Daring Decision:
It was 1930, the time when JRD Tata was in plans to kickstart his aviation startup, a man named Prushottam Meghji Kabali purchased a Spartan that was registered as VT-AAT. He decided to fly this small aircraft from England to Karachi, which was then a part of British India. Let me tell you why this decision is a bold one. Those were the times, when aircrafts were compact and could only fly shorter distances. Intercontinental flights were something that anyone barely thought of. In such a scenario, an Indian, determined to fly his small aircraft with a limited range from England to Karachi. The route map he designed started from the Croydon Airport and went via Paris, Marseilles, Pisa, Rome, Tunis, Tripoli, Aboukir, Gaza, Bushire, Bandar Abbas, Jask and Charbat; finally stopping at Karachi in British India – such a long one with many halts. That's how Kabali planned to fly his compact aircraft between the continents.
The Beginning:
Kabali named his aircraft after Sarojini Naidu's collection of poems, as "Feather of the Dawn". A religious ceremony was organised before the flight at the Croydon Airport. Sarojini Naidu, the freedom fighter, the first female governor and the poet attended the ceremony along with a few other prominent guests like the Queen of Cooch Behar, former British Prime Minister Lloyd George and Sir Dorab Tata. The aircraft took its departure from Croydon Airport and Kabali was at the controls. Everything was going well until the aircraft met with a sandstorm at Tripoli in Libya and crashed during its landing. Though Kabali escaped serious injuries, the aircraft was so badly damaged that its dismantled parts were loaded in a truck and brought from the crash site to Bombay Flying Club. Under the supervision of B.M. Damania, another aviation pioneer of India, the aircraft was repaired and by 1931, it was all set to fly again.
The Man Who Knows The Importance of Failing:
Though the first experience was bitter, Kabali didn't give up on his passion for flying. He flew 'Feather of the Dawn' again and became successful this time when he remarked, "plane flew beautifully". He further went on to serve as a pilot for Air Services of India Limited; a private airline based in Juhu, Mumbai, that later got merged into Indian Airlines in 1956.
Though his initiation is the most significant one in laying foundations strong for civil aviation in India, very less is known about it. Thanks to the book named "Vaimanik Kabali" (Pilot Kabali) written by a Marathi writer Gajanan Khole, due to which we are able to know at least this little about this legendary man. Gajanan collected these details from Kabali when he met and spoke to him.
People like Purushottam Meghji Kabali have set the runway clear for the upcoming generations to take off smoothly. On this International Civil Aviation Day, the 7th December, let's pay our heartfelt respects to the pioneer of Indian aviation.
Must Read: Being abandoned by husband at 18 to becoming the SI, the story of this lemonade seller is inspiring.