Being abandoned by husband at 18 to becoming the SI, the story of this lemonade seller is inspiring.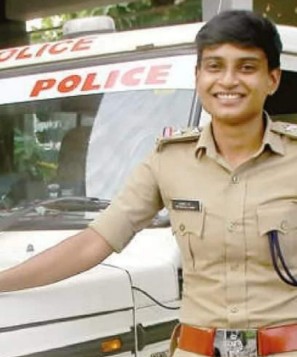 "Congrats Anie Siva, SI of police! Estranged at 18yrs, Anie beat the odds alone to build a life for herself & her son. In a dismally male-dominated society where atrocities against vulnerable women are occurring every day, her life and achievements are truly inspirational", tweeted Kerala's Leader of Opposition VD Satheesan. "A true model of willpower and confidence", wrote Kerala Police. Who is Anie Siva and why this name has shot to fame over recent times? Well, this story tells us that mistakes happen with everyone and only those who try to get those distorted figures right, will make the best out of their lives. They stand as an inspiration to many out there who sit and lament their lost days.
One Mistake And A Huge Punishment:
Anie Siva hails from Kanjiramkulam in Thiruvananthapuram, Kerala. When she was studying the first year of her graduation at the KNM Government College in Kanjiramkulam, she was bitten by a love bug and married against her family's wishes. After she gave birth to a baby boy, the man abandoned her. Anie, who didn't even complete her education, didn't know what to do and returned to her parents hoping for their forgiveness which didn't happen. Ever since then, she had to live on her own. A small shed at the back of her grandmother's house is where she started to live with her 6-month-old son Shivasurya. Her main objective was to feed her son at that time. However, she also wanted to finish her education in order to get her screwed up life back on wheels. She started selling curry powder and soaps. She used to home deliver essential items to people as well as prepared projects and records to students to earn money. At Varkala Sivagiri ashram, she tried her hand in many small businesses like selling lemonade, ice cream, handmade crafts etc. but nothing worked for her. But she didn't stop working and kept earning money by doing any small job that she came across. She pooled up money and after spending it on feeding her son, she used the rest of it to complete her degree. Anie, who always wanted to become an IPS officer, graduated with a degree in Sociology. To live in a world that's not friendly with an abandoned woman with a toddler in hand, she chopped her hair so she came to be regarded either as the father or the elder brother to her son. She also turned into an insurance agent to make her ends meet but faced shocks when a person asked her to strip naked to make a policy of Rs.50,000.
An Advice That Changed Her Life For Good:
While struggles with life were going on, she was advised by a known man to apply for the Sub Inspector post in the Kerala Police. In 2014, Anie started to take coaching to appear for the women SI test in Thiruvananthapuram. She managed her baby boy, worked long hours to cater to both of their needs and went on to study and train for becoming the SI. In 2019, she cleared the SI test and was appointed as the SI in Varkala station on 25th June 2021. Varkala, the same place where she once sold lemonade and ice cream to the tourists, has come to salute her. Speaking about the bout of happiness she feels, Anie said, "I got to know that my posting is at Varkala police station only a few days back. This is a place I shed many tears with my small child with no one to support me," However, as her son was studying in Kochi, she requested for a transfer to Kochi as she couldn't leave her son alone there during this pandemic time. Amidst Anie's inspiring story doing rounds on media for the past few days, DGP Loknath Behera ordered for immediate action on her request, following which DIG Harishankar issued an order transferring her from Thiruvananthapuram range to Kochi range allowing her to stay with her son whose classes at a school in Kochi had already started. Thanks to the department! Praises poured in not only from the government officials, politicians and public figures but also from common people. Everyone quoted her as a synonym for determination.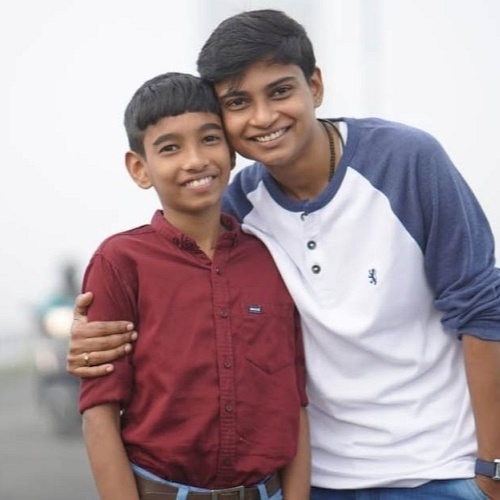 The Strong-Willed Woman:
Talking about her darkest days, Anie said, "During my days as an insurance agent, a man agreed for a policy of Rs 50,000 in exchange for a striptease! This viewpoint of society has not changed significantly to this day. Those who 'like' and 'share' posts on social media do exactly the same against the fall of night. I managed not to get mentally derailed somehow. After all these struggles and hardships, when a woman gets her life on track, people show mercy and keep spreading lies about them. So, my son and I live here as an elder brother and younger brother." When someone now asks why she didn't seek the help of anyone when she was in need, she says, "In the face of misery, seeking help comes as secondary. The first thing one would look for is a safe place to take shelter. Upon joining the police force, I found many who are in need of a shoulder to cry on, so that their worries may vanish in a sudden.". She said that what she did in the springtime of her life taught her a lesson and also helped her become a better person today. "I always wanted to be an IPS officer. But fate had other things in store. Now, I feel proud and also emotional with the kind of support I am getting after many shared my Facebook post in which I shared my joy in a brief note," she said.
To all the girls and women out there who feel feeble with no support, and to all those teenagers who take an impulsive step in life and fall into trouble, Anie's story is a source of light. You can still correct your mistakes, make the best use of what's in your hands and emerge as a better person to who the world looks up to. Congratulations Anie Siva for achieving this big.