Pune based eco-intellect software engineer is turning dry leaves into useful soil conservatives.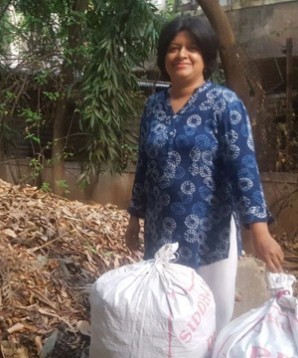 There is nothing in this universe that can be termed as 'waste'. Nothing has "nothingness" in it. The entire universe is made of components that render their specific purposes. Same is the case with dry leaves. Most of us consider dry leaves are a waste. Once a tree in our backyard sheds its leaves, we pile them up and burn them in order to clear the waste from our house. We bear the smoke being emitted from burning the dry leaves quite often, but don't think the other way around. But, a young woman from Pune who was disturbed by the smoke started to look for alternatives and the result of her search gave birth to a non-profit organization that turns dry leaves functional. She is Aditi Deodhar and this is her story.
Holding a Master's degree in Industrial Mathematics with Computer Applications, this eco-enthusiast had a swift turn in her career. Infact, her future turned with just one incident and here it is.
From Home Garden To An Online Platform:
Aditi had a big tree in her backyard and according to nature's principles, like every other tree, this tree also shed its leaves. Aditi's gardener cleaned all those dry leaves, piled them up and burnt them. However, the smoke from the burning leaves disturbed Aditi and she asked her maid to stop burning them. But the maid said that she could do nothing apart from burning those useless leaves to keep the backyard clean. Aditi understood that instead of asking not to burn leaves, it's important to look for alternatives and suggest people same. So she started her search for alternatives to dispose dry leaves. As a student who has taken a course from the Ecological Society, with the little knowledge she has, she couldn't decode this issue. She approached online forums and posted her problem. It is then that she found an answer. An answer in the form of a requirement from Sujata Naphade, a cultivator of food in her plot for three families. When her plot was left vacant for a long time, a builder filled it with construction waste leaving the soil infertile. To turn this soul productive, she needed dry leaves and thus, Aditi's question met its answer. Aditi visited Sujata's plot and supplied her with dry leaves but to her surprise Sujata needed much more. That's how Aditi understood the 'value' of dry leaves. Gardeners and farmers require huge amounts of dry leaves to keep their soil fertile and nutrient-rich. Dry leaves supply the soil with carbon-based compounds. She discovered three main uses of dry leaves. The first is that they save nutrients from the trees. The second one is that they help trees conserve water. Thirdly, they help soil retain its moisture. And BOOM! When there are so many benefits of try leaves. Why to burn them down? Know More About Sujata Naphade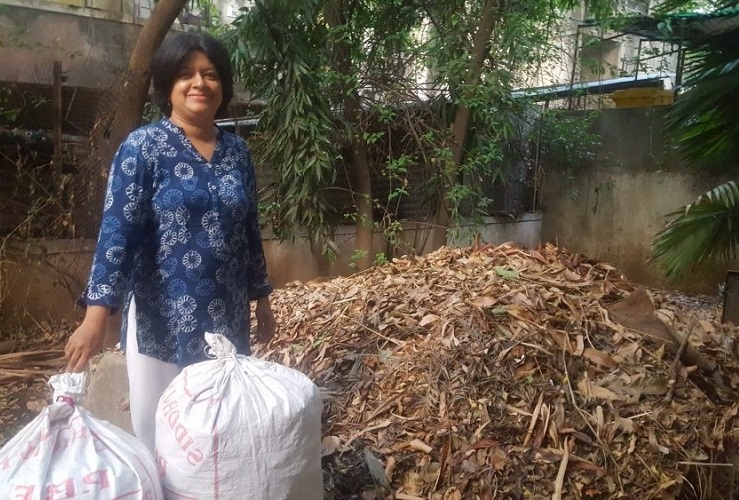 Re-shaping The City:
In Pune, majority of the people are opting for self-grown food but not everyone has access to dry leaves. On the other hand, the city also has people who have dry leaves stocked up and aren't finding better ways to dispose them. "Why don't we connect both?" As soon as she got this idea, she decided to take to the internet and embarked on her journey to connect leaf-givers with leaf-takers and there emerged the "BROWN LEAF" website. She also created a Facebook page and Watsapp group where people communicate with each other and mutually cater to their respective requirements. Today, Brown Leaf vibrantly hosts the activities and spreads awareness on mulching, composting, and donating dry leaves. No financial transactions are involved in this whole process as it is just like a discussion forum. The person who has the stock of dry leaves drops a message in the group indicating the quantity and address. The person in need would collect them. That's how simple it works.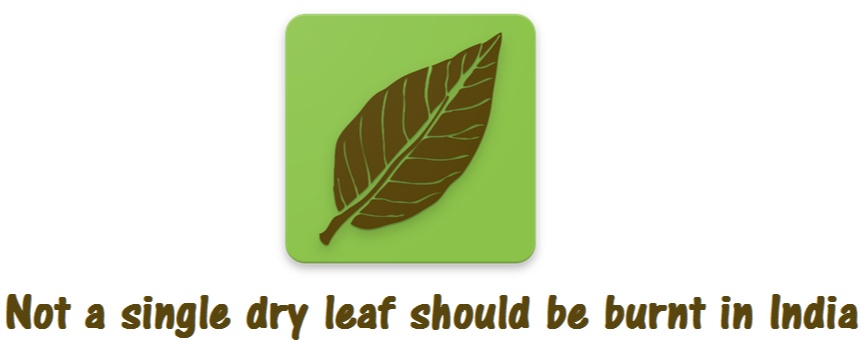 It's Better Shown Than Said:
Real-time witnessing of results shows a great impact than listening to the reviews. If someone says something is good, we hear and forget. But if we are shown the fruits of something, we tend to follow. Same thing was followed by Aditi in her dry leaves campaign. She decided to show people how useful dry leaves are. So she arranged visits to the terrace gardens and fields where cultivators are using dry leaves to create compost. Tonnes of dry leaves are being used by them and that's the matter, their soil gets what it wants and the trees bloom!! The result is - A society that has contacted Aditi to donate its dry leaves, after seeing this demo, started preparing its own compost. The society also started inviting people to see their compost project and are spreading a word to other societies to do the same.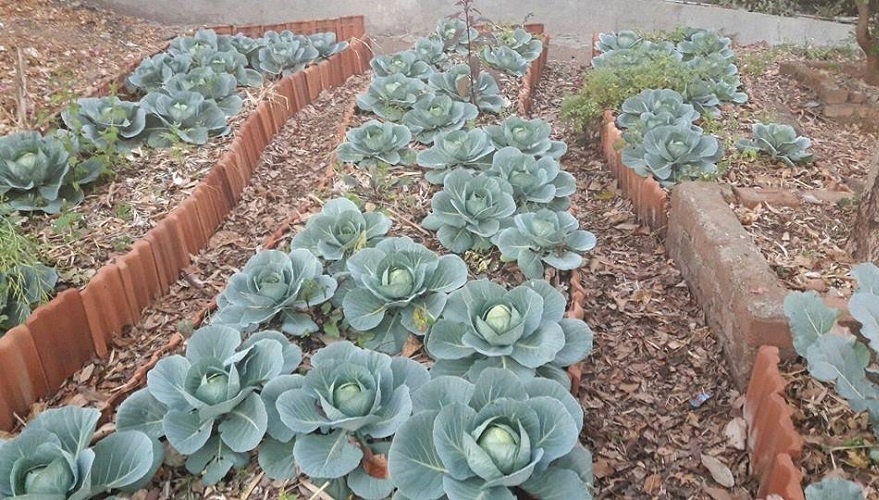 Learning and Growing Together:
With the group, it's not only balancing the demand and supply with regards to the dry leaves. It's also about learning and working together. She learnt many aspects of cultivating through the advices of people on the platform. The online platform flourished so much that with so many people coming forward to participate in this, Aditi advanced to start a mobile app and named it Brown Leaf. She has been receiving requests from Hyderabad, Bangalore, Nashik and Delhi.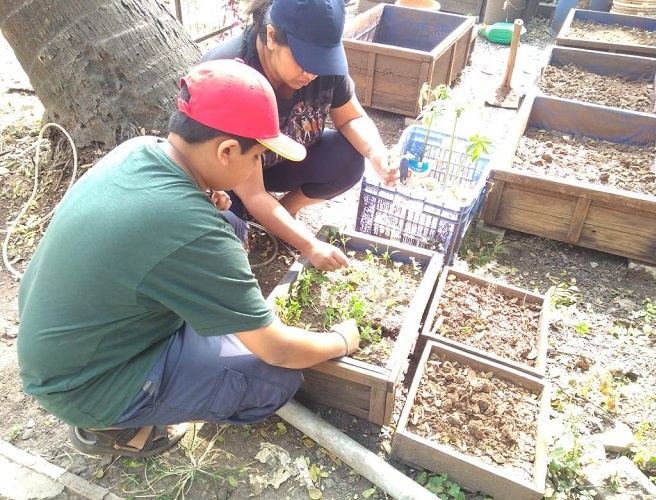 Collecting Dry Leaves and Composting:
Dry leaf collection is not a single-handed task. Individual givers collect dry leaves from their backyard and connect with the people in need. This is ok on a small scale. But to extend it to a community level, dry leaf collection needs additional hands and additional infrastructure. This can be the job of the City's Municipal Corporation but they do not have the capacity to dispose massive amounts of dry leaf volumes. So, Aditi has thought of an idea. She set up four metal composters in her lane and coordinated with the Municipal Corporation personnel to collect and sell the prepared compost. As dry leaves can trigger fire hazards, she chose to compost them in metal containers rather than just piling them up. When the compost is sold, the earnings are distributed among the Municipal workers who work for this cause.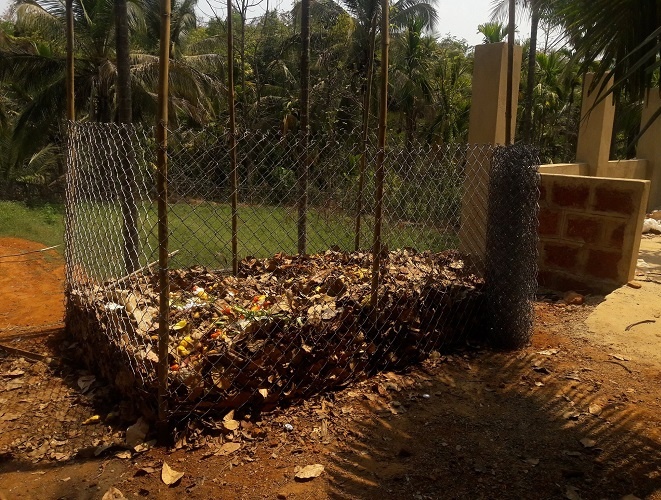 The Imprint on People's Minds:
Dr. Sejal Sheth, a dentist, heard about Aditi's project, visited a terrace garden in the locality as a part of demo visit and learned how amazing dry leaves can be! While she planted saplings in flower pots earlier, post her learning of cultivation techniques from Aditi's project, she planted shrubs and saplings in beds made of bricks and usedd just dry leaves to cover the soil. "I saw my trees grow healthy", she said.
"By composting almost everything we get from nature, we are in a way giving back to the nature. The idea is to recycle, regain and retain.", Dr. Sejal Seth added.
Many societies are trying dry leaf initiative. Manmohan society in Karvenagar makes compost out of dry leaves instead of burning them, helping the soil replenish its nutrients. They have harvested around 20 tonnes of compost earning a profit of Rs. 25,000.
Millennium School in Pune collected dry leaves with in association with Brown Leaf and cultivated a vegetable garden for its students. 20,000 tonnes of dry leaves that would have been burnt in other cases, were used to grow vegetables and fruits for the school. The school has thus conserved 80% of water.
A Clear Vision Directs You Along The Path:
With a vision to gift pollution-free environment to the forthcoming generations, Aditi Deodhar founded the Brown Leaf and the vision is being fulfilled eventually. Thanks to everyone who has been supportive all the way and it is because of people, we understand that good things and choices are still admired and encouraged.
Let this spread its wings far and wide, receive national and international acclaim. We request you, our generous reader, to follow the Brown Leaf and donate the dry leaves if you have any without burning them down. Or you can visit their website to know more about how to mulch and compost dry leaves. When doing good is free of cost, why not go ahead and do?!

Logon to Brown Leaf to know more.

Follow brown Leaf For More Information.