Second wave of slavery in India was driven away with the fighting spirit of this Indian slave.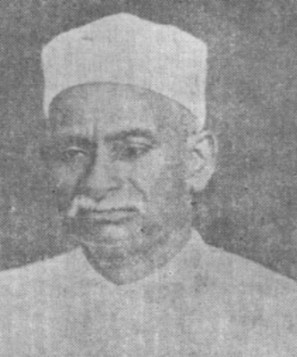 "A person who does not have stability of mind is an unstable dinghy. In this struggle of life, I will confront all the challenges with truth and strength, and will never waver. Cowardliness is an eveil which I should banish from my life" - qouted from My Twenty-One Years in the Fiji Islands (English translation by J.D. Kelly & U.K. Singh, Fiji Museum, 1991).
"Totaram was a remarkably able man. His writings in Hindi show a perception, idealism, tolerance, wit, balance, and shrewd practicality seldom matched by any of his European or Indian contemporaries, and as a debater he was supreme" - taken from K.L. Gillion, Fiji's Indian Migrants: A History to the end of Indenture in 1920, (Oxford University Press, Melbourne, 1962).
The above two statements talk about one person - Totaram Sanadhya. Why is he an important person to be remembered and offered tribute to, on this International Day for the Abolition of Slavery? Well, he is the man who has contributed greatly to the abolition of what was called the 'second wave of slavery' in India. You heard that right. Though slavery was officially abolished in the 1830s in India, still, it existed in the form of indentured labour or the contract labour scheme. Under this scheme, it was estimated that nearly 1.2 million Indians were shifted from their native land to the colonies between 1838 and 1916. These labourers were prominently known as 'girmitiyas', which is derived from 'girmit' - a corrupt form of the English word 'agreement'. According to the terms of this agreement, the labourer would not pay for going to a foreign land where they would be working, but in return, agree to labour there for a fixed period. The wages, working hours, housing and medical facilities shall be specified in these agreements that appeared fair superficially, but deep down, they were nothing but exploitative. This bonded labour thus came to be called as 'second slavery'. This story brings before you, the forgotten man who fought for the abolition of slavery that was rampant in the form of indentured labour. He is Totaram Sanadhya, born in 1876 in Hirangaon in the district of Firozabad, Uttar Pradesh, India.
Falling Into The Trap of Slavery:
In the year 1887, when Totaram lost his father, his assets were taken over by the money lenders. To support his brothers and mother, Totaram's elder brother left home to earn money. Unable to see the family's financial constraints, Totaram also decided to look for work without becoming a burden to his mother.
"Look, brothers, the place where you will work you will never have to suffer any sorrows. There will never be any kind of problems there. You will eat a lot of bananas and a stomach full of sugar cane, and play the flute in relaxation," - these words told by the arkati (recruiter) who was looking for labourers willing to work in a foreign land attracted Totaram who was desperately looking for work. Having thought that he would get a better life, Totaram stepped in. Three days later, he was presented before a magistrate along with 165 people where the magistrate enquired if they are willing to go to Fiji. Brahmin by birth, Totaram was presented before the magistrate as a Thakur to increase the chances of him, to be sent to work in a foreign land. Nothing was informed about the terms of employment except for the unclear promise of 12 annas per day. However, after everyone's innocent approval dreaming of a good job, they were made to board the ship at Calcutta.
An Altogether Different Reality:
Totaram reached Nausori, a small plantation colony where he has to work for the next few years and found that there was nothing before him as was told. They were given scuzzy quarters full of rats and mosquitoes. The food rations supplied to them were so liitle in quantity that they are nothing before the amount of work they are made to do. Moreover, they would run out of stock much before they receive the next set of rations. The result? - the workers lived in starvation for more than half of the time. Totaram felt suicidal many times according to his documentation in Haunted Line, he pooled up strength by reading epics like the Mahabharata and the Gita. He also narrated the tales from these texts to his fellow workers. Eventually, they considered him to be the learned man and he came to be called as 'Panditji'. The workers were made eligible for promotion during their tenure and were offered some land once their contract is over. Totaram, during his tenure, gained promotion by working smart and hard. He also claimed his right to own a land once he was done with his tenure. He also became a 'Sirdar' (overseer) and married the daughter of another labourer. With the business intelligence he had, he soon flourished as a sugarcane farmer.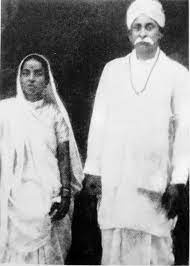 Did Not Forget The Roots:
Though Totaram began to do well as a self-sufficient farmer as well as by being the Pandit, he didn't forget the pathetic conditions he came from. The harrowing conditions that the labourers are subjected to would wake him up from midnight's sleep. He came to be regarded as a person of influence both because he was a former indentured labourer and a person from the Indian community with some social ranking. Totaram went across the islands, met the labourers listening to their woes. Poverty, false promises by the arkati, distressing working conditions were the same points mentioned by every single labourer. This dehumanising system immensely exploited the Indians who were trapped in it. The practice was no different from slavery that was abolished officially in the 1830s itself. Totaram decided to do something about it and he handed over the running of his farm to the labourers, went around different estates trying to help Indian labourers. He used to sit outside the estates and sang religious songs. When people came out to listen to him, he would stop singing and discussed their problems. In 1910, he also filed a petition urging the British authorities to set up schools for the children of girmityas and sought greater representation for the Indian community in the Fiji Legislative Council. At the same time, situation back in India also was changing the way people viewed the indentured labour. In 1912, Bharat Mitra published an article on a woman named Kunti who jumped into the river to save herself from being raped by her overseer. She was saved. This incident outraged Indians with common public and leaders raising their voice against the girmit system through popular press as well as through representations to the Viceroy.
The Protest And The Freedom:
In 1912, Totaram, along with a few others wrote a letter to Mahatma Gandhi requesting for an English-speaking lawyer to be sent to Fiji in order to help the Indians. Gandhiji was moved by the whole scene and in December 1912, Manilal Maganlal Doctor arrived in Fiji and he immediately set to work. Manilal exchanged letters with Totaram and in turn Totaram collected money for Manilal's fee, law books and arranged for his stay in Fiji. In time, Manilal won several concessions for the Indians and deported from Fiji in 1920.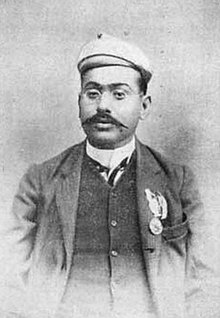 Dedicated To A Simple Life:
After living in Fiji for twenty-one years, Totaram came back to India in 1914. He wrote a book titled My Twenty-One Years in the Fiji Islands in Hindi which describes his experiences as an indentured labourer in Fiji. This book was used as the main source of information in the campaign that was laid out to put an end to the indenture system.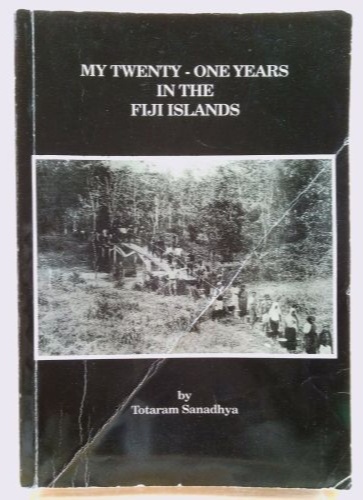 Though the book was banned in Fiji, it received wide publicity in India being published in several Indian languages and even a drama was based on it. Sanadhya joined the Sabarmati Ashram in 1922. He breathed his last due to an illness in 1948.
We need to admit the fact that slavery still exists, but at the same time, shouldn't forget the way people in pre-independent India fought against this ill-practice. Totaram Sanadhya is a forgotten hero, who dedicated his life completely for the abolition of indentured labour or the 'second wave of slavery' - all with his wit and wisdom. On this International Day for the Abolition of Slavery, 2nd of December let's salute this brave heart and let more people know about India's warriors.
Must Read: Forgotten freedom fighters of India who braved their lives for Indian independence.