8 YO publishes 2 books, contributes to betterment of society. Dr Kiran Bedi is all praises.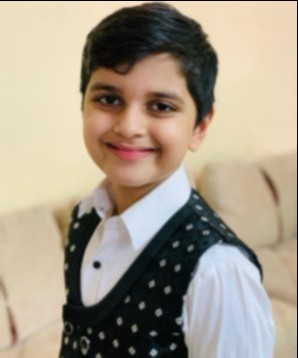 "My name is Vardan and I am a boy. Not anyone's toy"
When an eight-year-old boy says these words while introducing himself to the world, what does it suggest of him? He, for that matter, any child deserves to be very much on their own - owning their thoughts, owning their ideologies and owning their dreams. Sadly, children are quite often made to succumb to parental and societal aspirations that eventually clip the wings of their imagination. In a world of the rat race, it's being hard for any child to make his way in the path he loves. Grades in the scorecard take priority over their dreams and passion. But thanks to Vardan's parents, especially Dr Mukta, his mother, for encouraging the child after she found his exceptional talent in penning his thoughts.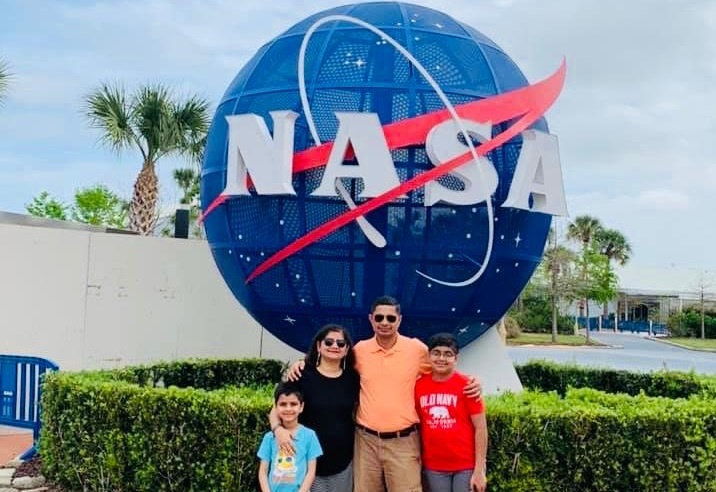 An Epitome Of Exuberance:
In Dr Kiran Bedi's 75th Live Book Reading and Interaction With Children, a little boy bubbling with energy appeared as a guest. He kick-started his conversation by reading out a Poem from one of his published books, "The Flight Of My Imagination". The poem titled "India, My Nation, My Pride" written by Vardan sounded vibrant in his voice - like the majestic drum-beat of the Republic Day event. The boy was oh, so jubilant that he impressed Dr Kiran Bedi, not with his cuteness but with his enthusiasm. He said that he shares two things in common with Dr Bedi. The first one is the love for sports and the second one is the zeal to serve the nation. His words in the introductory video aroused everyone's interest to meet and speak to him. Such amazing were his oratory skills.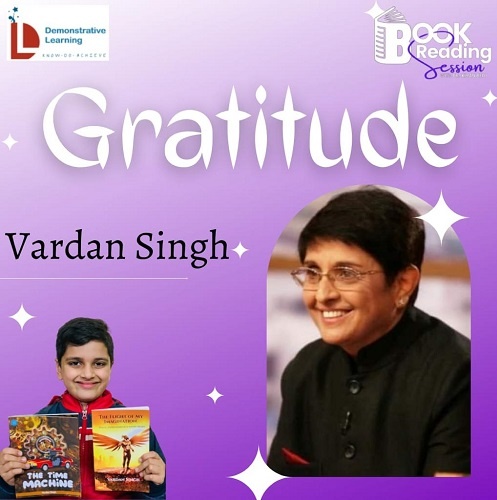 But Who Is Vardan?
An author of two books, one poetry and the other a Sci-fi work, eight-year-old Vardan Singh is a Grade III student of Sri Venkateswar International School, Dwarka. When he was just two years old, one day, Vardan's mother was reading out a story for the boy. What started with one was hitting the mark of 20. Still, the boy was not satisfied. He wanted Dr Mukta to read more and more for him. Tired Dr Mukta couldn't stand up to the child's request but however, was surprised at his interest. It was then, that Vardan decided to learn how to read because if he starts reading by himself, he says, he need not stop as he would never get tired of it! His thirst for reading grew with age and his head bounced with sparkling ideas. To channelize his thoughts, he took to writing. Observing the child's innate ability and strong desire, Dr Mukta encouraged him to write. She would give him a bunch of papers and a pen - a young author began to take shape. So, by the age of three, this then pre-schooler in Boston had already started penning his thoughts and gave shape to a book. From there on, his writing streak continued in the form of stories and letters addressing his favourite people like the soccer stars.
The Youngest Sci-Fi Author:
Vardan, an author who has published two books, one of which is a complete collection of poems and another one is Science-fiction. Though he has written several pieces before, he didn't get them published. But, the collection of his poems, "The Flight of my Imagination" took the publishing path through Notion Press. This book is a summation of free verses and Haikus that took birth from the boy's personal experiences along with some added imaginary aspects. The book showcases the dreams and aspirations of the boy taking the reader on a joyful ride and gifting them the fragrance of nostalgia.
His second book is "The Time Machine" - a Sci-Fi book which is a chapter book. With the publication of this book, Vardan became the youngest Sci-Fi author and bagged world record for the same. He also got recognition as the youngest chapter book author.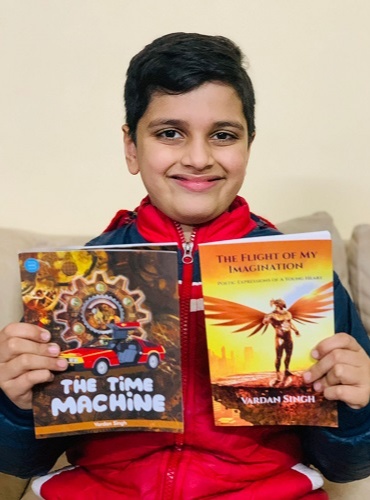 A Journey Beyond Ranks And Grades:
Vardan hasn't ever done anything to grab awards but as he started doing what he loved the most, awards and recognition followed. He stood as the winner in the boat creating a competition by Scout Troop Boston (USA). He also stood first in Boston(USA) for the Pinewood Derby Competition. When he was in Grade II, he stood first in the All India level by scoring 100% in the IOEL Olympiad. This child prodigy was also selected to contribute as a guest editor for March Book 2022 for a kid's magazine called Intellijelly. This ardent admirer of outdoor sports has bagged several scholastic and co-scholastic awards at school and inter-school competitions. In December 2021, he received the Global Child Achiever Award. Many media houses including the Hindustan Times have featured him. He was also conferred with the Global kids' Achievers Award in 2021 for his contribution to literature. Along with being awarded the Literoma Junior Star Award, he was also featured in the cover magazine of Top 100 Child Prodigies of the World. Vardan was also featured in the Literoma calendar 2022, which also published one of his light-hearted poems. Besides these, he registered a world record for his book "The Time Machine " as the "Youngest Science Fiction Author" by International Book of records. His "The Flight of my Imagination" secured a record for him in the India Book of Record as the Youngest author to write poetry with haikus and free verse. The young genius also received the Bal Pratibha Samman in November 2021 as well as the Executive Achievement award in January 2022. He was also conferred with the Sathiya Kosh Samman award in January 2022. For his book The Time Machine, Vardan got recognised as the youngest to write the chapter book by World Records India.
If you think that this genius is only into books and pens, then you should now know that he is a soccer player. He won several prizes while playing in Bhaichung Bhutia professional school of football.
To Inspire And To Lead:
Vardan says that if it's not for his mom, he wouldn't have been what he is today. On one side, he mentions that he is happy about the accomplishments and recognition he received so far, while on the other side, he says that he wants to achieve more in the years to come. He mentions his deep reverence to India in his talks and says that with his powerful words, he wishes to ignite, inspire and enlighten the nation's populace leading them towards a better tomorrow. Looks like this child prodigy has already understood that pen is mightier than the sword. He hopes to serve the nation, work for her betterment through his writings.
Grow To The Sky, Yet Stay Grounded:
Although Vardan's parents feel proud and blessed to have children like Vardan and his 14-year-old brother Venayak, who is also a child prodigy in the field of science and technology, and who plays the violin beautifully; they understand how important it is to keep their children grounded. That's when, they believe, children find scope to grow and learn. Coupling Vardan's innate ability with his zeal to outperform, by providing the right environment is what the parents are doing currently. That's what is expected of every parent, isn't that so?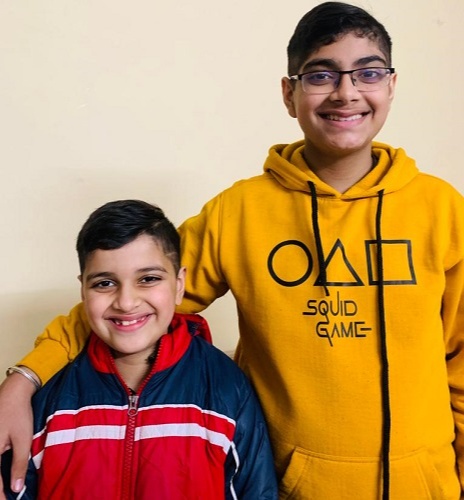 Eager To Read The Next One:
Vardan is currently working on his third book which, he says, is a collection of ten short stories. In today's world, where children are addicted to junk food and digital devices, he says that his book deals with interesting stories highlighting the importance of mental and physical health, the vitality of playing outside and many more. With whatever he presented in his first two published books, he raised the bar high for the third book all by himself. Can't wait for more for its publication! Dr Kiran Bedi also suggested that the boy should be helped in starting his own website to publish all his writings. It should be on cards! All the best Vardan. You are unstoppable!

Like and Subscribe For More Videos

Buy The Time Machine Book Here

Buy The Flight of My Imagination Book Here
Also Know More About Venayak Singh : Delhi teen desings a device to detect cattle theft. He worked as a brand ambassador for Entrepreneur Cell of IIT Kharagpur.