You Die When You Don't Try! A Strong Message by Aditya Mehta.
- By:
swetha_vangaveti
, Added on:
06/12/2019
IST, Last Updated:
06/12/2019
IST
32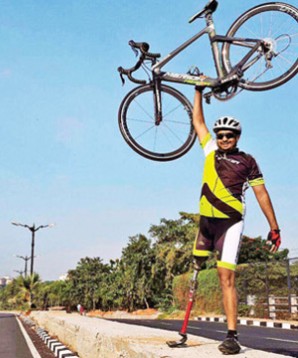 Name

aditya mehta

State/Country
Telangana
Achievements

2 Silver - Asian Cycling Championship.
LIMCA BOOK OF RECORDS - 1st amputee cyclist to complete 100 km ride in 5.5 hours.

Category
Social-work (Social Science & Services)
View Updates
Click to View Latest Updates
You Die When You Don't Try!
When life kicks hard in your bones, sit and crib about the broken pieces, you will remain paralyzed. Instead, collect the broken pieces, anchor them with zeal and take a step forward. You will not just see yourself on the cliff, you will see the cliff bending down to your feet.
Aditya Mehta, a child born with a silver spoon has never seen the dark side of life. An epitome of hopelessness, he was viewed as an extremely vain person all his childhood. Apart from wasting his parents' hard-earned money, flying off to places selling valuables in the house, he has done really nothing all his boyhood years. One moment of realisation in his teenage years turned this self-centred boy into doing something worthy. Venturing into a textile business and waving it's flag high at a turnover of Rs.1.5Cr despite numerous setbacks including backstabs from his friends is a magic that his industrious and determined hands have done. All those who gave up on him as a child, started looking at him with undue reverence. HE GAINED THE RESPECT.
Life's new Road-Map.
To expand the business beyond the horizons, the feet that wandered tirelessly under the sun and the moon got crumpled under the merciless tyres of a bus. The incident in which Aditya not only witnessed the end of his dreams but also the end of humanity left him devastated on the hospital bed with his right leg amputated. The sympathy expressed by the visitors left his half paralyzed body totally dead. He decided to rise from the sheets of the bed and tell everyone that he is NOT "helpless".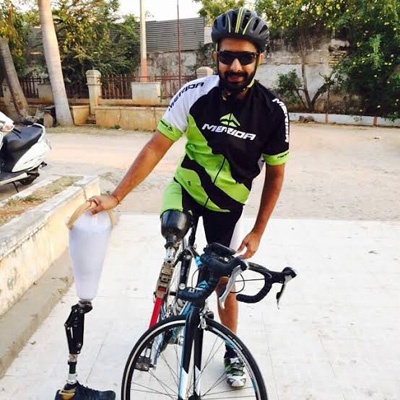 Carved a unique Door.
When the doors to his future seemed closed, Aditya looked around and found nothing but darkness. This young entrepreneur had to shut down his garment business and that drilled holes into his dreams. So what? He didn't stop. He didn't set back to do the same thing again. He didn't try to knock at the same door. He designed a brand new door. The hoarding of a local cycling club awakened the cyclist in him and he wanted to show the world his cycling genius. All he had then were his cousin's bicycle, willpower flowing in his blood and his prosthetic leg. After five futile attempts, his successful drive for one kilometre instilled great confidence in him that there's no looking back.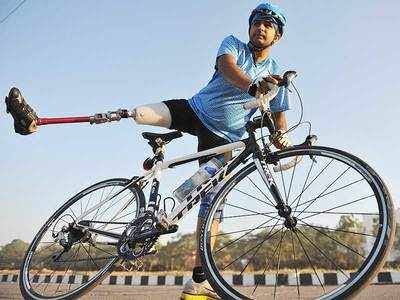 Jewels in his winning crown:
Aditya stud his winning crown with marvellous gemstones. One of them was holding his name in the LIMCA BOOK OF RECORDS as the first amputee cyclist to complete a 100 km ride in 5.5 hours.
The next target Aditya has set for himself is to bag the Asian Cycling Championship. He made modifications to his bicycle and tuned himself for the Delhi Championship but life had an altogether new plan for him. His prosthetic leg got stuck into the front wheel, he was thrown onto the ground and his tailbone was badly injured throwing him away from the racing ring. Against the doctor's advice and the parents' apprehensions, Aditya dived against all the odd waves, participated in the championship bagging SILVER. The second race in which he roared like a lion got him another SILVER. Thus, Aditya stood as the first amputee cyclist to win a double silver in the Asian Cycling Championship.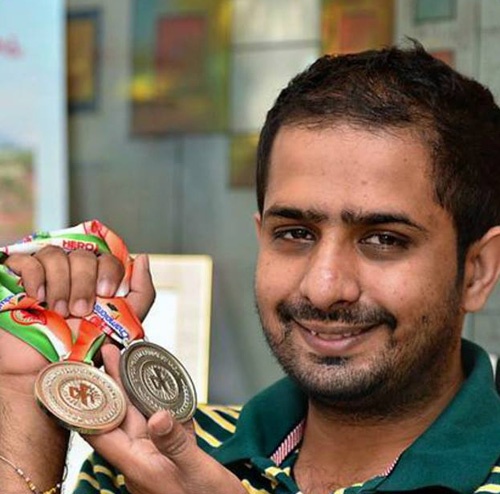 Competition always rests between the yesterday's YOU and the today's YOU. On this note, Aditya always wished to break his own record, create new records by challenging himself quite often. Yet another time, his name took a page in the LIMCA BOOK OF RECORDS for completing a cycling journey to Paris across London.
What more can a true citizen of the nation do if it's not hoisting the Nation's flag on Khardung La. - 17,582 ft from the sea? The ride greeted him with severe physical concerns like nosebleed, cuts in his leg, deformed tailbone and what not! But in return, he gifted himself, his family, the community and the nation a moment to cherish for thousands of years to come.
The fortune of the unfortunates:
Aditya could survive and fight back adversities with the enormous support of his family and friends. He is lucky enough for having got the required emotional, physical and financial support from his allies time and again. However, he is deeply touched by the fact that there are numerous para-atheletes who are striving to succeed and make their way through the thorns but remain stagnant due to lack of support and resources. This disturbing thought laid foundations for THE ADITYA MEHTA FOUNDATION. The foundation takes up activities like providing bicycles, prosthetic legs and also funding the athletes to enter the championships.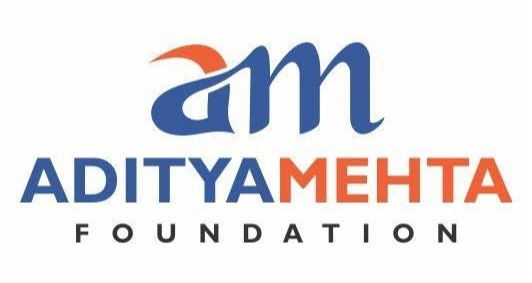 Know More About the Foundation
Fund-Raising.
The Foundation raises money to cater to the needs of the para-athletes. The Kashmir to Kanyakumari trip was one such fundraising trip with which three athletes were supported with bicycles and prosthetic leg. The next target is to fund three people to go to the Asian Championships in Thailand.
On a Mission:
In a country where the attention for the para-atheletes is close to nothing, Aditya's aim is to establish a sports academy to rise the spirit of the unflinching souls.
"As for me, my only philosophy in life is this – Never, ever give up. Try until you die. That's all"
When you have an able mind, every opposing force turns into a lifetime of opportunity. Kudos to the young man who has disabled the disability!