"Yoga transformed my life", says the filmmaker Aishwaryaa Dhanush.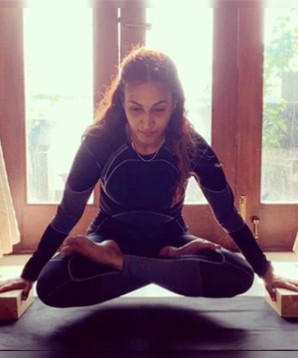 She is a prominent filmmaker, a classical dancer, playback singer. She is also appointed as the United Nations Women's Advocate for Gender Equality and Women's Empowerment in India who helps raise awareness of U.N. Women's core message of gender equality and women's empowerment across India, backing the UN's efforts to bridge the gender gap to achieve a more equal world — a Planet 50-50, by the year 2030 (according to a release). Well, by now, you must have already guessed who we are talking about. She is Aishwarya Dhanush, South India's prominent director, and needs no introduction as the daughter of Superstar Rajinikanth and the wife of actor Dhanush as, she herself, with her plethora of talents, set her own identity. This story introduces you to the fitness enthusiast and advocate in her.
What Comes From Childhood Follows You As You Grow Up:
Aishwarya Dhanush has grown up in a family in which yoga was a part. However, she and her sister Soundarya always had an opinion that Yoga is slow and boring. Thus, they haven't ever practised it since childhood. Once when their mother Latha Rajinikanth asked the two daughters to choose a sport and an instrument, while Soundarya chose piano and golf, Aishwarya chose table tennis and veena. That young girl who was away from yoga for so many years in her life found it appealing for the past few years now. She started practising yoga every day. She re-embraced what she grew up with and something that she learnt from seeing her parents. Her thought process around yoga started eventually changing. She found it to be life-changing. "You will understand its importance only when you practise it. Any physical activity works on the body and mind. But, yoga is more of an organic and gradual transformation where you don't realise that it is happening. But, if you look back after six months, you will feel the difference. Every kind of fitness is different and yoga works in a more serene way", she patiently explains the importance of yoga in an interview.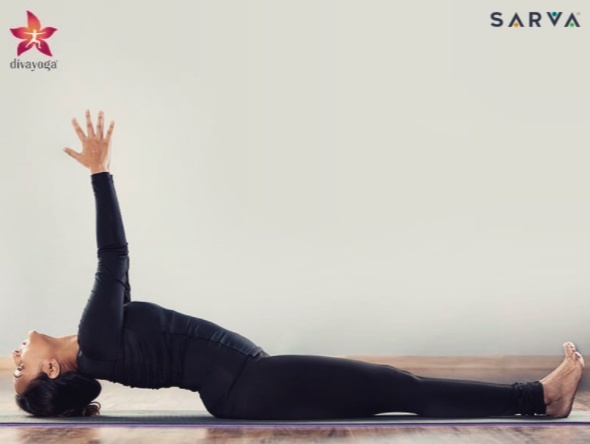 Her Signature Of Fitness:
Aishwarya says that the exercise shouldn't be a mountain on one's head. It should be a routine that one should love to adapt to. Unless one loves exercising, she says, one cannot even reap the benefits of it. Motivation to exercise comes only when it is performed not as a duty or an obligation.
"I like to sweat it out when I do my yoga. I am a big fan of Suryanamaskar and do 25-30 rounds of the asanas each morning. It keeps me going and charged throughout the day. I try and practice the asanas for at least five days a week", she discloses. She further says, "I like any form of physical activity. I got into functional training and like to sweat it out. I do cycling and love playing badminton and tennis. "Her weekly schedule includes 3 days of cardio and 2 days of weight training including 25 minutes of yoga every day. "Even if I'm travelling with no access to a gym, yoga stays.", she says. Aishwarya, not only practices the fitness regime herself but also advocates it to people. She starts it with her children and makes sure that they are physically active. "Dhanush and I find time to work out and play badminton together. My children play soccer as a sport so being fit is a part of their regime too.", she says.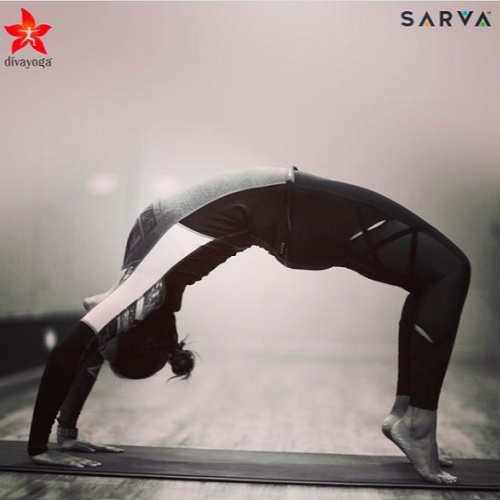 The Advocate For Wellness:
Aishwarya, who gained good expertise in yoga, started to introduce it to her followers on social media in order to help them lead healthy lives. She started by posting a few photographs of her doing yoga that left the netizens jaw-dropped. She also posted on her Instagram handle, various yoga poses along with the ways to perform them and their benefits. Her write-ups on body, mind and nourishment on her social media pages are drawing everyone's eye. Her "Wellness Wednesday With Aishwarya" gives tips on how to care for mind and body.
Adding To Her Versatility, Is Her Entrepreneurship:
Aishwarya has off late partnered with a yoga studio with an intention to spread the goodness of Yoga in the south. It's the prominent Mumbai-based start-up SARVA that has raised investments from celebrities such as Malaika Arora, Jennifer Lopez, Alex Rodriguez, Shahid Kapoor, and Mira Kapoor. Aishwarya has joined SARVA when she came to know that Malaika Arora is going to start an exclusive yoga studio for women, thus becoming the central part of the Diva Yoga, a wellness arm of SARVA. Aishwarya strived for the growth of Diva Yoga in South India. Aishwaryaa and SARVA have signed their first Diva Yoga studio in Chennai. Aishwarya also co-owns Chennai Lions, the table tennis team in the Ultimate Table Tennis league. "This was another opportunity that happened by chance. It has been an exciting journey so far and I am looking forward to the next season!", she says.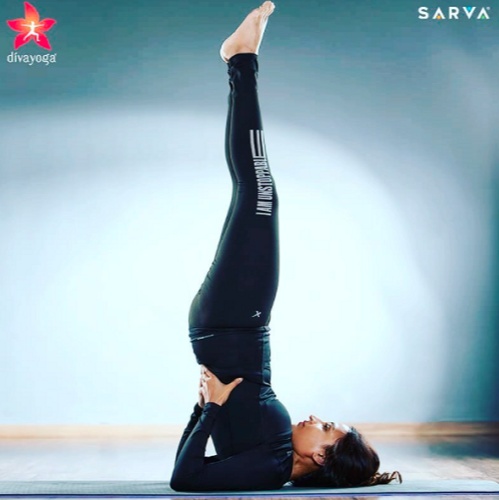 Her Words Of Wisdom:
Aishwarya says that fitness begins at home and should be a part of life. "You need to be comfortable with your idea of fitness as each body type is different. Ideal body type is a wrong notion. Overall health and well being should be the primary focus."She says that practising yoga or giving time for themselves help women prepare for the challenges. She says that Yoga, when performed for half an hour each day, shows a huge transformation.
Why delay? Go get your Yoga mat today!

Know more About SARVA

Follow Her Work