Meet the women's health and wellness brand founder who is scaling up on a quick note.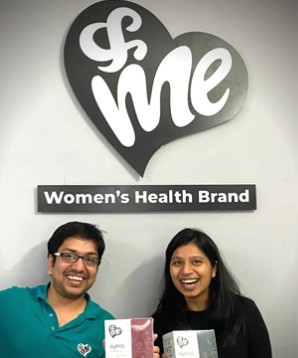 She is an Aerospace Engineer from IIT Mumbai and an alumnus of Harvard Business School. She initiated her career as a Management Consultant with The Boston Consulting Group, served as a marketing manager with Future Group, and went on to work for 5 years with NIKE in their US and China offices. 31-year-old Sheta Mittal is an entrepreneur with a purpose. That purpose is unique and never-before kind. Passionate about Health and Wellness, Sheta returned to India and built a Women's Health brand which is now bringing smiles to numerous women out there! Let get into the entrepreneurial journey of Sheta Mittal and I'm sure this is going to help women in specific and inspire people on the whole.
Practical Experiences That Triggered Thought:
When this graduate from Harvard Business School came to know about her friends who are suffering from Polycystic Ovary Syndrome (PCOS), she observed that they were embarrassed to talk about it. This triggered a thought in her and decided to address the functional needs of women. She came back to India after working with notable companies in the US and China. One day, a salesman tried to sell her & Me's period drink at a store. However, the salesman seemed uncomfortable talking about women's health and explaining how that product would help women. It is then that Sheta understood how the problems of women, who make up to 50% of the population, are under-looked even by women themselves. Lack of discussions owing to embarrassment etc. has led to dormant women's wellness sector in India. "Women makeup 50 percent of the population and suffer from 40+ unique problems, yet the healthcare industry has turned a blind eye to women's health.", she thought. Her further research on this got her to the conclusion that lack of a database and minimal focus on women's health and wellness were some of the glaring issues the country is facing today. "Every month women go through complex hormonal changes that affect their period health, skin, hair, fitness, and mental health, but there was no good health solution for women. There was a lack of research and focus because it was a 'women's health topic.", She expressed. She also understood that there was no women's health company in India until then. There was also no database that provides information about the incidence of the problem and ways it could be broken down by tiers and income segments. "We reached out to the Harvard Center for Public Health, and even they said they didn't have the data. But given our experience and interaction with consumers, we knew that the problem was big. The initial phase was to just go out and speak to women. It was during this phase that we realized menstrual health is taboo and people don't talk about it openly. However, if someone is genuinely probing into the matter, they are more than happy to talk about it because they are looking for solutions. Hence, the first two problems that came out were period pain and acne," says Mittal.
The Birth Of &Me:
In September 2017, Sheta joined hands with Ankur who laid the initial foundations to &Me, a brand that is built to care for women's unique health and nutrition needs, across menstrual health, beauty and fitness, through a combination of Ayurveda and Nutritional Science for a holistic solution.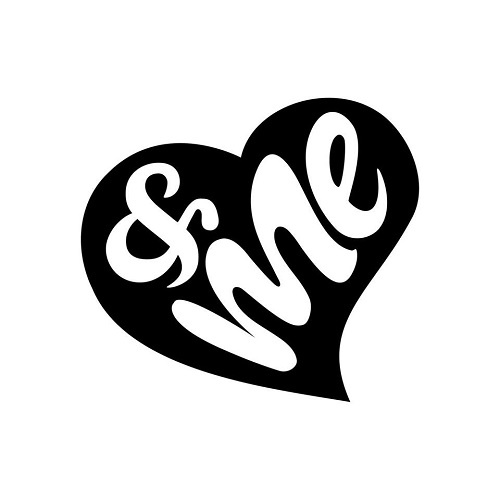 "We are innovatively combining the powers of ancient Indian Ayurveda with modern nutritional science for a holistic solution. Our bodies need vitamins and minerals on a daily basis for proper functioning and to protect themselves from diseases. Ayurveda complements nutritional science to re-establish balance and heal the body and soul from within.", says Sheta. With an undisclosed amount of seed funding received in December 2017, the company raised a follow-on investment from Matrix Partners India and Consumer VC Fund Sauce. This one-of-its-kind brand offers solutions to women across different stages of life. Their wide range of products include PCOS drink, PCOS tea, period tea, period chocolate, UTI drink, acne drink, hair fall drink, protein powder, as well as menopause cookies - each of which was created by the combination of Ayurveda and nutritional science.

A women's health and wellness brand, &Me has over one lakh consumers and is present in more than 600 retail stores across five cities in India. Its products are also widely available online. The brand says that its drinks come with five Ayurvedic super herbs, 12 vitamins and minerals, and two to four fruits and vegetables. Along with solving functional needs, every 200 ml bottle caters to 30 per cent of a woman's daily micronutrient requirements. "We add no preservatives, no artificial colours or flavours, no refined sugar, and are vegan (by nature) and gluten-free," adds Sheta. The company also claims to be witnessing month-on-month growth of 40 to 50 per cent.
Challenges Along The Way:
With a desire to cater to women's health and wellness, Sheta and Ankur founded &Me but it wasn't so easy for them to get it running. They had to face numerous challenges initially. The first and foremost challenge was to get women to talk openly about menstrual health. Talking about women's health issues especially those related to menstrual cycles, pregnancy, PCOS etc is taboo in India. With great difficulty and year long's efforts, they could finally get to a conclusion about what women are looking for. The second challenge in front of them was to combine ancient methods and modern sciences viz. Ayurveda and Nutritional science. They got experts from both fields, brainstormed and developed products that are healthy and tasty for the consumers. "It was tricky but with the vision to solve for women's wellness, we were able to come up with drinks that are not only healthy but also tasty for consumers! We continually outperform in blind taste tests with consumers," says the co-founder.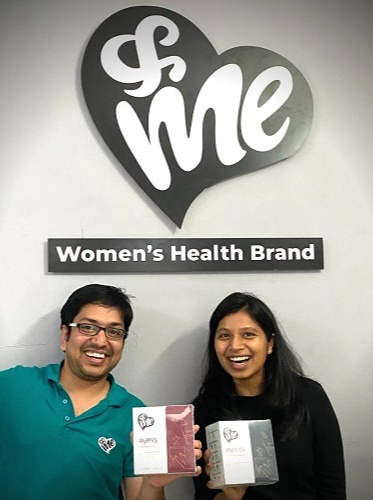 The first attempt wherein they combined herbs with vitamins and minerals turned out to have a scary taste but with research for one-and-a-half years, the team has achieved a fine balance between herbs, minerals, and vitamins. "We have done over 10,000 iterations on our products during the development stage. This balance is a de-risking factor for us against others who might try to perform similar experiments," said the co-founder. The third challenge they faced was scaling the product and business. Sheta said, "When we first launched the products offline, we saw mixed traction. Women were not expecting to find health products in the store and glancing past them. There was no Women's Health section in the store." Thus, the incredible sales team the brand has hired has come up with great ideas and solutions to scale the brand up. They expanded the stores and in 2019, the team decided to step into online marketing. "Increased digital penetration and the rise of wallets have helped drive e-commerce sales for us. When women see the ad on their phones, they get intrigued because the need is high; we get messages thanking us for our efforts and happy consumers who see benefits! They are happy to try because an alternate doesn't exist. Thanks to online modes and platforms, we were able to drive the category.", says Sheta. At present, more than 30% of the orders come from Tier 3 and below cities.
The Motivating Factor:
When asked about what keeps her and her team motivated, she says that the zeal to create an impact in the women's health and wellness industry that remained under-served for years is what drives them every day. When they speak to consumers every day who share their experiences and talk about how &Me products have helped them, that's what keeps them going.
"We want to obsess women's health, truly understand her needs and strive to provide her with innovative, convenient and healthy SOLUTIONS. We want to be her Go to health brand across menstrual health, beauty and fitness.", said Sheta. They move forward every day with a vision to create a Women's Health Destination.
Words Of Value:
Sheta, who is also a certified yoga instructor and a marathon runner, says that one must have passion and perseverance especially when they are trying to kickstart a business. She says that one can learn many things all through the journey. The obstacles teach a lot and all one needs to do is to stay and continue without quitting. "When there are minds that tell you that what you are doing might not work, you need Passion and Perseverance.", she says.
This woman who is working relentlessly to create a better place for the other women out there is surely an inspiration.

Know More About &ME