Making women realise their full potential is the aim of this published author and Life Coach.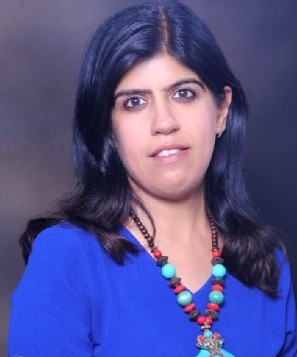 An entrepreneur knows what it takes to be an entrepreneur. They understand the journey to reach there withstanding harsh weather, then firmly holding on to what they achieved and not forgetting to upscale. While taking up an idea is the first courageous step, establishing it also needs strong bones. Women, especially in India, haven't dared to start their own ventures for many decades. They started to receive education and then slowly entered to work in various fields. They suffered gender discrimination in every phase of their career including the difference in payscale for the same amount of work. Still, they thought it was great to be allowed to take up a job and felt the happiness in being empowered. However, of late, women began to pool up courage to question the disparities based on gender. Slowly, they realised that instead of working under someone and face discrimination, they can be their own bosses. While women on a large scale felt this, not everyone could dare to start something on their own owing to various reasons. Till date, the count of women entrepreneurs is still low. Rinku Paul, a published author and a Life Coach wanted to tell the stories of those women who braved to carve their niche as successful entrepreneurs and emerged as their own bosses. Her books talk to women about women. Her talks encourage women to discover their true potential and help them emerge stronger.
The Background:
Rinku Paul who graduated in English Honours from Loreto College, Kolkata, went on to study MBA from the Lal Bahadur shastri Institute of Management. She then received training to become a Transformational Life Coach in 2014 at the Symbiosis Coaching US. Post her graduation, Rinku worked with TV Today Network. She headed the Northern Region Sales for 4 channels- Aaj Tak, Headlines Today, Tez & Dilli Aaj Tak and was a part of the core team in the launch of the channels. She also played a crucial role in Pricing Strategy. Her corporate career went for an enormous 16 years with the Channel group. In 2013, she co-founded The Muse Writing Studio. The Muse (www.themuseindia.com) offers platform for what is called a good business writing. She then emerged as an independent professional from October 2014 and has been rendering her services as a Certified Life Coach. She coaches individuals and groups to live up to their full personal and professional potential. She also conducts life skills workshops for children teaching them self management, cognitive and social skills. As a life coach, she also facilitates the entrepreneurial sojourns of people, especially women.
Her Desire To Empower Women:
Rinku Paul has three books on her name that were published by Penguin Random House. They are "Dare To Be", "Millionaire Housewives" and " Daughters of Legacy". All the three books deal with three different aspects of women at work. Her books have one common objective - to infuse the entrepreneurial zeal in women with effective story telling.
She presented the stories of successful women entreprenuers who have dared countless odds to turn their entrepreneurial dreams into reality. When asked what made Rinku Paul write stories of women entreprenuers, she said that when she started her own entrepreneurial journey, she realised that there shall be many issues that one has to face. She came face to face with critics, failures, fears and many more. She understood how women entreprenuers must also face the bitterness of patriarchal society when they want to stand on their feet. "In an ecosystem where generations have grown up ruing the lack of female role models, we felt that inspiring stories in the domain were the need of the hour.", she said. She wanted to use the art of meaningful storytelling to infuse in women, the zeal of taking up their ideas and putting them into action. Rinku Paul, who is an advocate of women's leadership and an inclusive work environment, interacted with women entreprenuers, understood their motivations and success formula, took up lessons from their entrepreneurial diaries and embedded them in her writings. The project close to her heart was "Dare to be Conversations" is a podcast, in which she created a platform where women share their stories and incredible ideas.
Hope For The Future:
Rinku says that it gave her immense pleasure to see how women have reached a point where they have been realising their potentials. She saw how many women were readily kicking off discrimination at work place and came forward to eatablish their own empire. "Women are no longer ready to be cowed down by virtue of their gender.", She expresses happiness. She further says that there's a long path to walk. She recommends the inclusion of quality entrepreneurial training in the higher education system. That would prepare aspiring entrepreneurs for their bright futures.
Her Powerful Message:
Speaking about how technology has been influencing the present day world, she says that the world is fast-changing. The idea that's applicable today might become obsolete in the next couple of years. In such an ecosystem, Rinku says that entreprenuers should have a clear idea of their purpose of business and should upscale accordingly. Constant innovation adapting to the changing world, she says, will keep the entreprenuers alive in the scene. She say "Dare to Be". She further says, "To borrow two lines from the book, remember that "rejection means nothing more than someone not being able to see what you see" and that "it is better to live with 'Oh Shit', rather than 'What if'."
Thanks to the lady of immense grit and passion, for channeling the power of her experiential learning to empower and inspire other women.

Follow Her Work