Meet the 'lady Singham' who was married off at 14, but cracked UPSC.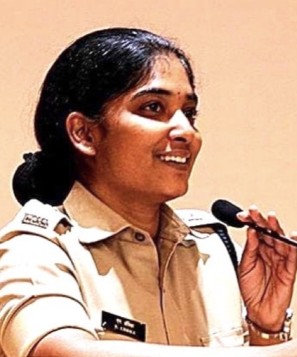 One important tip for the best UPSC preparation is to read the newspaper daily. Aspirants are recommended to follow only single source for each section of the exam. Using multiple sources for each section can not only create confusion but also limit one's revision time. Another useful tip to the UPSC aspirants is that they should answer as many questions as possible and must take series of mock tests which gives a clear picture of how to write good answers, helping one to secure good UPSC rank.
If I tell you that the above tips are given by a woman who, as a girl, hasn't even finished her school, will you believe me? This is the story of a child bride, N Ambika, who was married off at 14 and by the time she had two daughters in her lap, she was just 18. But how is that she is offering tips to the UPSC aspirants? Let's see.
Aspiration To Rise:
On one of the Republic Day parades, Ambika who accompanied her husband, saw him saluting several officers. He is a police constable. Ambika was married to him when she was just 14 years old. She couldn't even complete her school education because of that. By the time she became a major, 18 years old, she already was the mother to two daughters. When Ambika's eyes fell on the salutes received by the officers in the parade, she asked her husband about who they are. Her husband told Ambika that they are the senior IPS officers. Ambika's next words were totally unexpected by her husband. "I want people to salute me, show me the same respect" – she said. Her husband tried to explain that they are senior IPS officials and for her to reach their position is not so easy. He told her that one needs to clear the UPSC examination to become an IPS officer. Ambika did not take her words back. She stood firm on her point. However, to clear the UPSC examination, one needs to be a graduate. Leaving behind being graduated, Ambika did not even finish her Class X. The road to becoming an IPS officer seemed too long for the mother of two but she knew it's not impossible.
Climbing One Step At A Time:
Ambika understood that if she wants people to respect her as an IPS officer, she has to start somewhere instead of just hoping for something to work her way. She started with applying for Class X examinations. She wrote her Class X and Intermediate examinations, studying from a private institution. She also further went on to obtain her graduation degree. Now she is all set and eligible to sit for the UPSC examination. But Dindigul, the place where she lives, does not have a coaching centre for Civil Service examination. Her husband, who has been observing her strong passion and hard work has arranged for accommodation to Ambika in Chennai. While Ambika lived in Chennai preparing for the UPSC exam, her husband took care of their children back home along with doing his job. Ambika, in spite of working hard day and night, failed the Civil Services exam twice. Without losing heart, she gave her third attempt only to fail again. This time, her husband called her back home and asked her to stop giving any further attempts. Ambika requested him for one more chance. All through the failed attempts, she kept learning from her mistakes and in 2018, she gave her fourth attempt. Yayy! Ambika passed the UPSC Civil Service Examination. This determined woman was allocated the Maharashtra Cadre and is currently serving as the Deputy Commissioner of Police in Mumbai.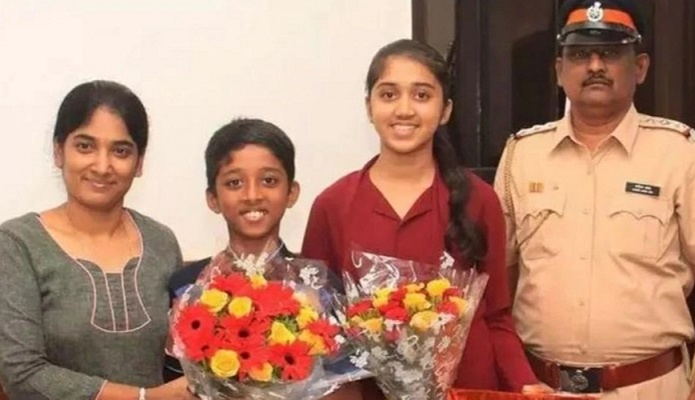 Learning From Mistakes:
Right from her failed first attempt to the successful fourth, Ambika kept on learning something from each of her attempts that enabled her to not only clear the prelims in her fourth attempt but also qualify the mains along with the personality test. "One should always analyse themselves after attempting any test series or mock tests. The aim of giving the test series is to know your strengths and weaknesses. If you are not analysing yourself and working on your weaknesses then you won't be able to achieve what you aim for", she opines. This holds true for anything we do in our lives. Isn't it? If we don't analyse where we have gone wrong the last time we failed, then there is no space for the future success. Having said this, let's clap for Ambika, who is hailed as the "Lady Singham".
Without blaming her parents or the society or the ill-fate she suffered, she took the future she wanted to see, into her own hands and strived hard to reach there, where she wanted to be – the place that received salutes! Salute to you, IPS Ambika for showing all women out there who are succumbing to fate, that the power to change is in their own hands.