This NGO founder created an affordable, accessible menstrual cup for the masses.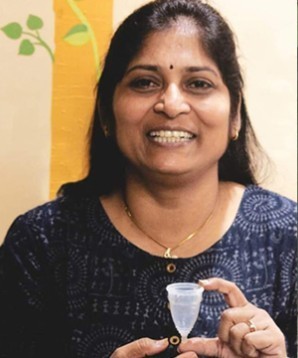 We all 'bleed'. From cuts, from wounds, at birth and even through blood donations. Yet, there is one form of this natural process that has never been just about blood. Over the centuries, menstruation has had to carry the burden of being unclean. This projected shame has left it far behind in the list of much-required healthcare discussions, with women being forced to accept years of discomfort, embarrassment, infections, and hazardous but expensive products as 'normal'.
The last few years, however, have seen the rise of voices who are challenging these seemingly 'normal periods' and are finding ways to care for their bodies, in far more comfortable, shame-free ways. One such a curious voice emerged from an all-too-regular household in Mumbai, when a particularly bold home-maker decided to explore both her identity and her body.
Meet Seema Khandale - mother, wife, NGO founder, entrepreneur but most significantly, an agent of change.
Called to Serve
After nearly two decades as a homemaker and mother to two sons, Seema began to crave an identity apart from 'Mom'. Having always been enthused by a passion for social work, Seema decided to study a Masters in Social Work from Indira Gandhi National Open University (IGNOU). In 2015, she completed her Masters and set up the Ashay Social Group in Mumbai, aimed at creating awareness about the harmful effects of plastic on the environment.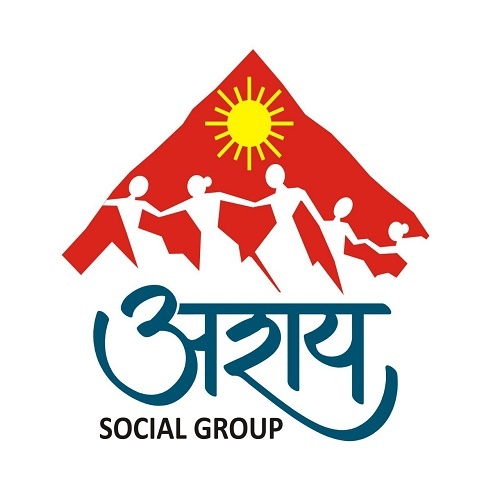 The dynamic group would collect leftover cloth, old sarees, and dupattas and sew these into cloth bags for groceries. In order to create an additional source of income for women in her home-town of Dhule, Seema would outsource the sewing to 4 to 5 women in Dhule and bring the cloth bags back to Mumbai for distribution among shopkeepers. Though she was braced to face resistance, Seema was surprised to find that most shopkeepers welcomed the initiative. She mentions 'They were happy to have an alternative and would even ask us for more as time went by'. This now 5-year-old entire project was initially funded entirely by Seema's own savings. A strong believer in giving back, Seema did not hesitate from giving the project all that she could.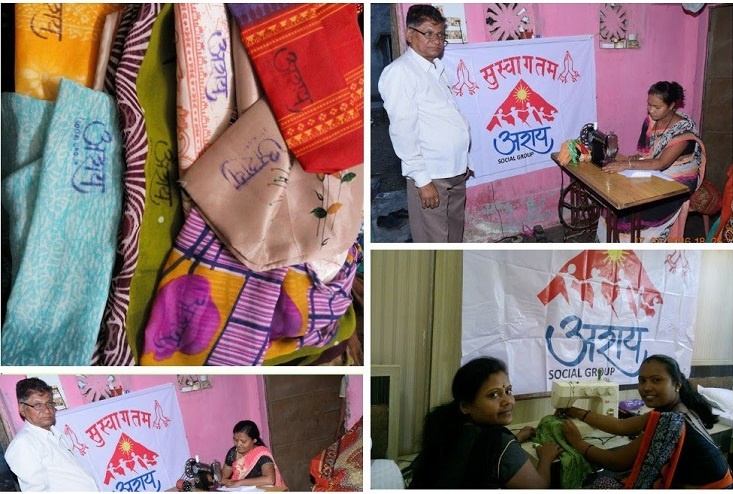 'RUTU' of Change
As she was in heart of her already successful work under the NGO, she chanced upon an article about a cup for menstrual care. At first, like most women new to the concept, the idea of a cup as a menstrual care product did seem alien to Seema who had long since been using sanitary napkins for her own menstrual cycle. The article, however, piqued her curiosity and she started reading more about these cups, which to her dismay could only be bought online. For two months, she researched different cost options and then finally found her first menstrual cup, a turning point she recalls with a great sense of ownership. In June 2016, Seema not just experienced, but rather enjoyed her first rash-free, stain-free and trash-free period.
Seema's transition was prompted by her growing awareness of the dangers of popular sanitary products. Sanitary napkins are usually made up of 90% plastic and several other chemical components that could be hazardous, even linked to cancer. The average woman with a menstrual cycle spanning 40-45 years could use as much as 6000 napkins in her lifetime. Massive amounts of plastic that take years to decay, finds its way to landfills and water bodies, used as garbage outlets. The burden of which also often falls on garbage collectors and rag-pickers, who often sort through these used napkins.
Once Seema was convinced of the efficacy of the menstrual cup, both for her body and environment, she was determined to encourage more women to switch. In collaboration with a manufacturer, Seema was successful in creating a silicon cup that is medically-approved, non-allergic, non-toxic and reusable for up to 5-10 years. But not content with it just being eco-friendly and healthy,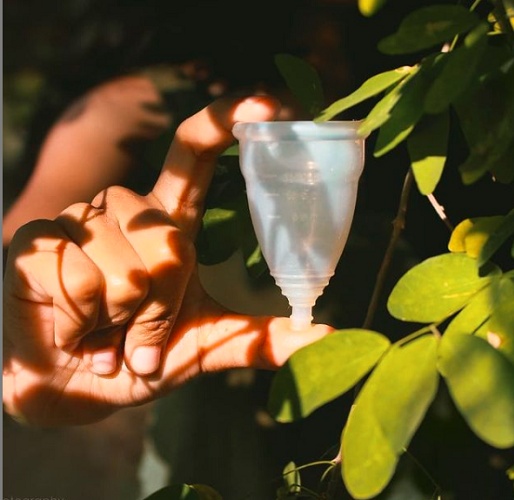 Seema was bent on creating a product that could be accessible and affordable to the masses. She named this fantastic little cup of freedom, the 'RUTU' cup, meaning 'season' in Marathi, priced at Rs.555, half the market price. Even the name emerged out of consciousness for women may not be familiar with English and for whom a simple, vernacular name like RUTU might be far easier to identify with and use.
Through a 4.7 year-long initiative to promote the menstrual cup, Seema reached out to several educational organizations, Anganwadis, NGOs, corporates, Mahila mandals, sportswomen, doctors and schools and even specially-abled women. Ashay Social Group's archives are replete with the testimonials of women from different walks of life, who stand by the RUTU cup and the ease it has brought to their menstrual cycles. Today, the RUTU cup is being used by more than 3000 women, with more trying it each day.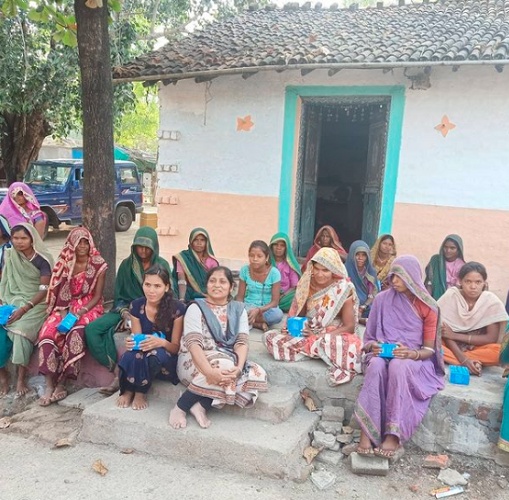 'Cold Period', Warm Smiles
As she began promoting the use of the menstrual cup, several organizations and volunteers began to approach Seema. In December 2017, she collaborated with the Indian Women Blog (IWB), who were seeking support for winter care packages for the street communities of Jaipur, during the brutally cold winter period in North India.
Menstrual care emerged as an important question for these women who had limited access to regular water supply or any sanitation facilities. Unable to afford tampons or napkins and no place to bathe, women were often forced to use socks, paper towels, plastic bags or cloth, which they would wash in ice-cold water and re-use multiple times. Often, they would keep used products behind stones and in other corners, adding to chances of infection. Aware of these dire circumstances, Seema and IWB decided to try and introduce the concept of the cup to these underprivileged women, a bold attempt in a still conservative society, through a project titled 'Cold Period'.
To simplify the display of the usage process, Seema would bring along a replica of the female uterus and showcase how the cup could be folded and easily fitted inside the vaginal cavity. In addition, she would conduct sessions on the benefits of the cup over the cloth and the easy and simple cleaning process, requiring a minimal amount of water. As she conducted sessions, the team was ecstatic to find not only the women but also the men of these communities asking questions and expressing concerns.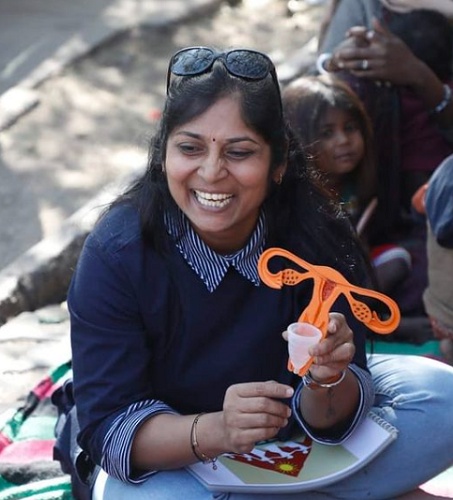 'Initially, the men would hover around, curious about these talks and the women would often try to shoo them away. Later, they got down to sitting with the women and asking questions themselves!' says Seema.
Her main concern, however, was the maintenance of the cup when not in use. While the cup did come in a pouch, Seema was concerned as to how these women who often migrate back and forth could safely store it in transit. To her surprise and delight, the solution came from the very same band of women, when one stepped forward and offered a unique solution. 'A lady came up to me and told me not to worry, she said they could tie the pouch to the Naada or draw-strings of their Ghagras and safely tuck it inside, staying with them at all times!' recalls Seema who was thrilled and filled with admiration.
Project Cold Period, through just a single day's work, managed to convert 49 women to the menstrual cup.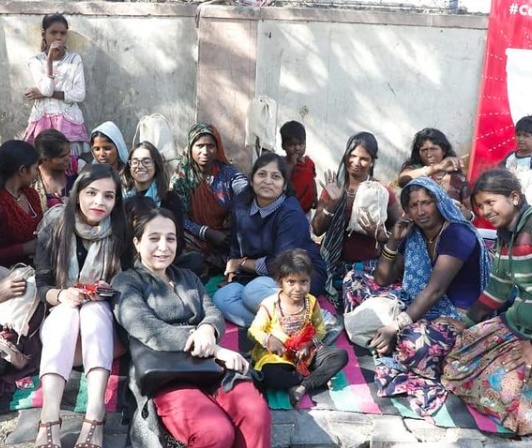 The cup runneth over
Seema's work has found recognition far and wide, receiving accolades such as the Tarunai award from the Janta Raja Pratisthan, Pune. She has also been honoured by organizations such as the Fandry Foundation and the REA Foundation. In addition, she has also spoken at platforms such as TedxKharghar and TEDxTarabaiPark
But she found her greatest success during a follow-up visit, 2-3 months, after Project Cold Period. She was greeted with wide smiles and a list for more cups for the women in their extended family circle who would be visiting from their villages. 'They wanted one for their bhanjis, cousins, aunts and even better, several men came up to me asking for some for the women in their families! What more could I ask for?' says a happy Seema.
Currently, the RUTU cup can be availed of by contacting Ashay Social Group. However, Seema and her team are working towards building an online portal through which the cups can be promoted and purchased.
Her greatest challenge so far has been the thinly concealed embarrassment associated with menstruation and women talking about their bodies. 'The more comfortable you feel with your body, the easier it is to understand and care for it' says the 48-year old changemaker, who switched over to the cup after several decades of using napkins.
Listening to her speech at TEDxTarabaiPark and even during our conversation with her, it is heartening and equally freeing to see this entrepreneur talk so openly about body anatomy and menstrual blood. Seema's work while prima facie is about pushing the boundaries of eco-friendly menstrual care, cannot help but inspire and incite a more freeing relationship with our bodies, where certain organs like the vagina are no longer taboo nor spoken of with a veil of shame.
Seema's personal and professional journey are real-life examples of that all-too-often used idiom 'It is never too late to change'. For Seema, a personal exploration snowballed into an awareness that is currently helping several other women. She urges every woman she meets to do the same too.
"Leaders bleed, period." -Silvia Young, My FemTruthFcup

Know More About Ashay Social Group Works

For Order Contact Seema Khandale

Follow Her Work