"Why do Men Rape?", Know what Jasbir Singh has to say.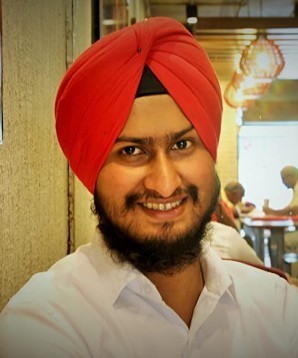 He writes for a cause. He writes to make people think. He writes to highlight the voices of the unheard.
His writings reflect what's going on right in front of us. We know there's a third gender but fail to be inclusive. We know there's caste discrimination but fail to wipe it off. We know there's brutality but fail to confront it. Jasbir Singh, a contemporary author brings all such topics to roar in his books. At least one person changes his perspective towards rooted rotten thoughts, he says, he is successful as an author. When his recent book, Why Does A Man Rape? has become a sensation, we got him here on our page to display his bold writing style and thus his bold journey.
Competitions - Confidence Boosters:
Jasbir Singh, a contemporary Indian author cried his first on 12th November, 1996 in a village called Hakkal in Jammu and Kashmir. He completed his Bachelor's in Business Administration from Lovely Professional University in 2018. Having discovered his love for writing at the age of 12, the winning streaks he bagged at various school-level competitions along with his teachers' appreciations inspired him to write more and more that later became his passion. This young author likes to spend time alone and loves to travel alone for months. Though writing became his passion, he wrote shayaris and quotes but never thought that he would pen a book one day.
His Writings - Not Less Than Research Findings:
Jasbir travelled to different places and met many people. His inclination towards social work brought him closer to the sufferings, injustices, and discrimination people undergo in their everyday lives. His debut novel, "Forever: A Promise" criticizes caste-related bias in society. His second novel was born out of his interaction with transgender people. During the course of his social work, he met and got to hear the stories of transgenders. Their stories took him to their community where he spent with them for two months. This close observation of their lives served as his ink to pen their voice. That's how "I'm also a human" hit the literary world.
"When I started writing, I was very clear about the message that I want to send through book. If I can change the thinking of even one person towards transgender individuals, then I'll be very happy. I have trust on this book because this is not just a book, this is more than a book.", he shares.
His third book 'Why does Man rape' is indeed born out of his burnt nerves when he came across the Muzaffarpur shelter case. To expose the darkest secrets behind rape and the psychological aspects surrounding the rape assailants, he set out to interact with some of them in various prisons. He interviewed them to extract the reasons behind doing such a heinous act. In this process, he has collected some shocking confessions of the muggers and also the ground-breaking truths behind their cruel action.
"The Muzaffarpur shelter case that I came across through news had influenced me. The fact that more than 30 girls were captured and were being molested for years had shocked me. As far as I've learnt, Lust isn't the prime or the only factor that drives a man to commit this heinous act. There are other important aspects that motivate those assailants to react in the way they did", says Jasbir. This book answers various questions such as Why do people rape? Who to blame for rapes? Is rape confined to the human race? Is this new in this generation or are there any references to such incidents in our history?
On the whole, this author who touches upon the current social issues doesn't write anything out of his imagination. He makes sure that every word he writes stands on a solid base and is fact-verified.
Service With Both Words And Deeds:
Jasbir Singh is a social activist. He is the former president of an NGO, the Youth Foundation in Punjab. He founded an NGO in Kathmandu, Nepal that works for child education. It is Vigilante together for service that has been into various activities promoting children's education like building libraries in government schools of Jhapa, a district in Kathmandu.
"We generate the funds through different events and then we utilize those funds for the betterment of society.We also help people at the time of any natural calamities.", says the travel-enthusiastic author.
Awards That Showered:
Jasbir was awarded with 100 Inspiring authors of India award by the Indian Awaz in 2018. His second novel and now the third one, were listed among the Amazon best sellers. "I'm also a human" was also listed among the HT bestsellers. He was awarded the India's Shining Star Award by Youth Development Board for his novel "I'm also a human".
"Go! Grab his books and give them a read!", my mind is screaming this right now. We wish this author who is so close to the society and its acts great success in all his future endeavours. May his books bring change and may they walk people in the right path.