She preferred government school. Here everyone gets equal opportunities.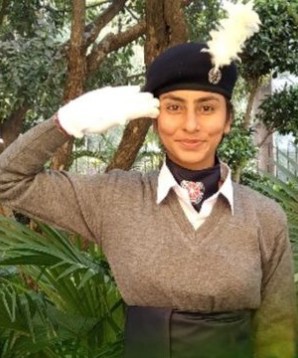 Government schools don't have proper facilities and resources. Students are deprived of opportunities and don't get to hone their skills and showcase their talents. The education standards are quite low and there wouldn't be any elbow room to mould the students' overall personality. All these are just words that float in the air picked up by normal people who don't tend to pour in sincere efforts to grab the scope that government schools offer. However, there are several people who have studied in government schools and made it bigger in their lives. There are IAS officers and other significant people who have adorned prominent positions in various fields and sectors hailing from a government school background. Wherever you are educated, it all depends on how you pursue the knowledge and how best you make use of the resources provided. One such example is right in front of us today, a girl from JU who made self-decision to join a government school, grabbed all the opportunities provided by the institution, and by actively participating in various activities and events, she edged her skills and went on to represent the nation on BRICS stage. She is Srishti Koul, a student at the University of Jammu.
Grabbed The Best Out Of Government School:
After Srishti completed her tenth standard, she decided to join the government school for her further education and joined the Government Girls' School in Rihari. She says that a government school doesn't differentiate students based on economic or social status. So, every student gets equal opportunity to explore their abilities. At school, she had got to participate in various events where she realized her love for speaking. She spotted an eloquent speaker in her. Later, she joined the Government Women's college in Gandhinagar where she took part in various activities like debates, discussions, etc. To pursue her Masters in Chemistry, Srishti got into the University of Jammu. During her study period here, she got an invitation from the Ministry of Youth Affairs to represent the country in the 6th BRICS summit hosted by Russia in 2020.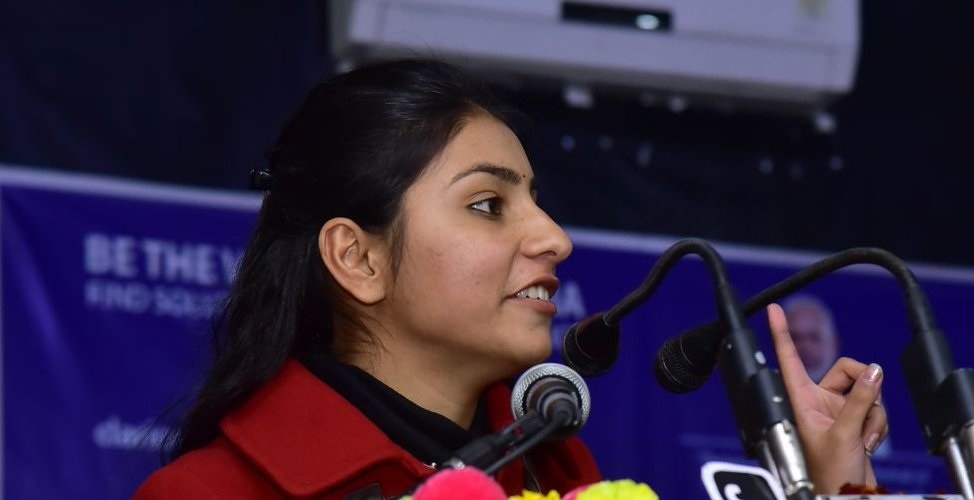 NSS – An Excellent Platform:
Srishti, who has been an NSS volunteer since 2016 found the platform extremely enriching. She got to participate in numerous camps including the National adventure camp and the National Public day camp held in Delhi. NSS opened doors for Srishti to take part in a variety of campaigns like the AIDS awareness programme, digital awareness, plantation, etc. that gave her wide exposure to the happenings around her. These activities increased her knowledge of the surroundings, gave her confidence and allowed her to explore her strengths.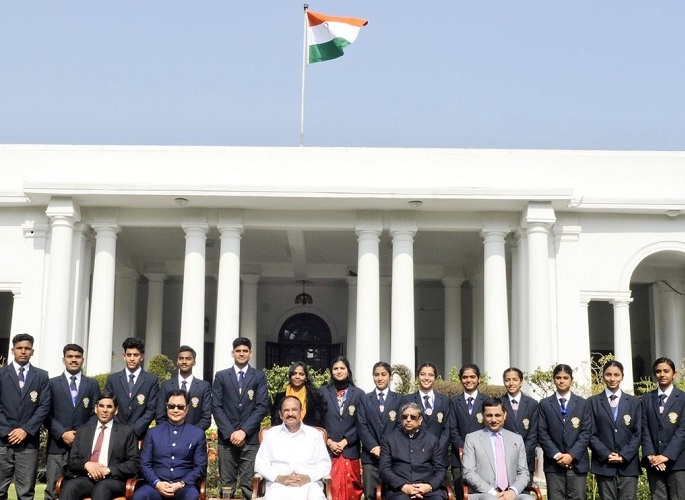 The Summit:
BRICS Youth Summit that invites delegates from Brazil, Russia, India, China and South Africa was hosted by Russia this year. Srishti represented India in this Summit and became the first girl from the UT, Jammu and Kashmir to achieve this. Her topic was "Official and Public Diplomacy". With help from her friends who hail from Political Science and International Relations background, she collected some material and the rest of the part; she researched and based her speech to suit the Indian context. In her speech, she also touched on topics like terrorism and how India deals with it, Aatma Nirbhar Bharat etc. She also acknowledged the role of Russia during the Second World War. Congratulatory messages poured in on this Chemistry student of JU from her professors for her amazing feat.
A Message to The Youth:
Srishti urges the youth to be aware of the events and occurrences around them. She asks everyone to make the best use of the internet to learn, explore and grow. She urges the youth to participate in the events that interest them and not confine to small things. She says that people think that the youth of J&K are backward in terms of resources and awareness but she advises that when youth are able to dig the best out of the internet that gives information about everything, then they shall be on par with rest of the nation.
"Dream with a vision gives way to a productive tomorrow." Isn't it so? Let's wish this girl many more accomplishments in the years to come.

Follow Her Work