WallMag Farmer Photography winner continues trying to be a good photographer.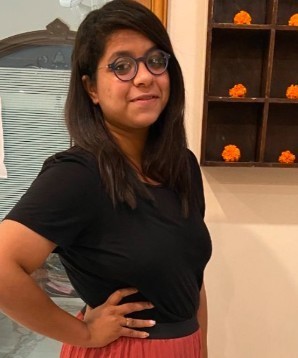 A doctor emerges when he graduates from Medical school. An engineer comes to shape after his engineering degree and so are other professionals. But an artist is born out of simple everyday moments. Just go out onto the street to have Chai and you might be there, right next to your muse. If you have an artistic eye, you might recognise it and there you go! You become an art creator. Sounds simple? But no! Finding that muse is difficult, embracing the muse is difficult and once you take it up, consistency is even harder. People express their dissatisfaction for what you chose as you didn't choose something that "fits" the definition of success because it's an art, a freeman's hobby - as they see it. Be it writing, singing, photography, dance, painting, crafting - whatever it is, as a society still thinks, art doesn't make a good career choice. Still, artists are emerging by breaking the stereotypes. They are showing the world that art can change the world into a better place. Art can speak, empower and educate. Artists are slowly becoming the songs of the voiceless. One such artist who embraced the art of photography and speaks a million words through her camera lens is Pranjal Jain and this is her story.
A Project Activity That Triggered The Fire Of Art:
Pranjal Jain graduated as an Interior and Public Space Designer. She had always had the desire to capture memories. This travel enthusiast also loves to paint, sketch and is good at origami too. While she was pursuing her Masters in Public Space Design, she and her team had to document their methodology of how they went about and completed their projects. For that, Pranjal used to click working pictures of her fellows while they were going around places looking for their next project as well as candid shots of those moments when they presented their projects. "So the journey began on the streets with a bunch of craziness in it.", she adds in an interview. Thus, her journey into the world of photography began and she stared loving to capture moments, real-time and lively. She found her motivation, love, and flair for photography.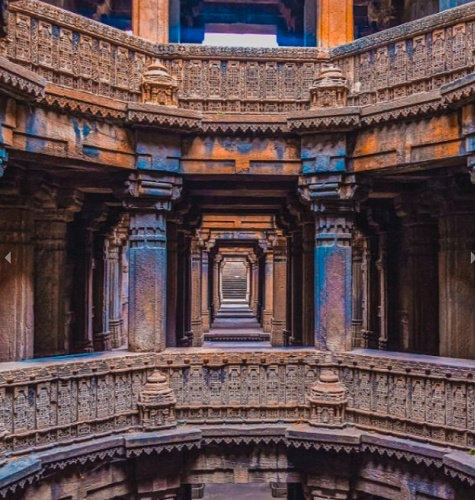 The Journey:
Pranjal Jain says that the desire to preserve memories and capture colours of the real-time world is what drags her hands to hold her Canon 200D II. She always keeps her two phones handy, the Google Pixel2 and iPhone 11 along with a tripod for her Canon 200D II and a mobile stand whenever she steps out. She arms these requisites and ventures into the streets to capture what she calls "the bliss". Her idea of getting into life, the past happenings, is what makes photography exciting to her. Her pictures of architectural constructions, hawkers on the streets, women smiling and many more show how beautiful the world still is and gives us a hope of positivity amidst all the chaos we listen to every day. However, she says that her photography is not random. She ensures that every picture of her speaks of her perspective and is based on an objective. It should speak, educate and empower and she says, that's how Art works. "I believe everyone has different approaches and perspectives. That is how everyone and every photograph is different and speaks out differently.", she said in an interview.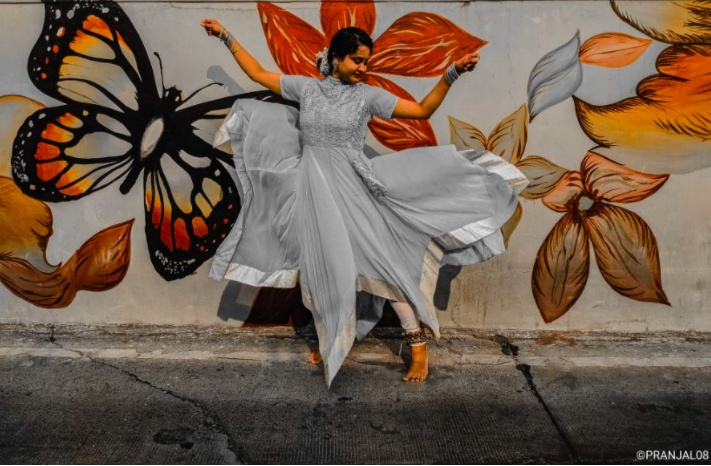 The Challenges:
Taking photographs of people and their doings is not an easy task. One must surely take the consent of people before clicking their pictures. Pranjal makes sure that she remains humble and polite in seeking people's permission to click their picture. She tells them the purpose of clicking the picture and shows them the validation of the reason. She then shows them her page so they can get an assurance. Most of the people, she says, are co-operative. "They are happy that their photo will be up on the page. They are happy to go the extra mile for my perfect frame and their chance to be in it.", she smiles. Once she clicks the picture, she shows it back to them and informs them about where it might get published. She also sometimes gives details of her work so that they get comfortable in front of the camera. "If you are out on the streets, you can try offering them a cup of tea after you get your frame. I have seen people appreciating such gestures.", she shares.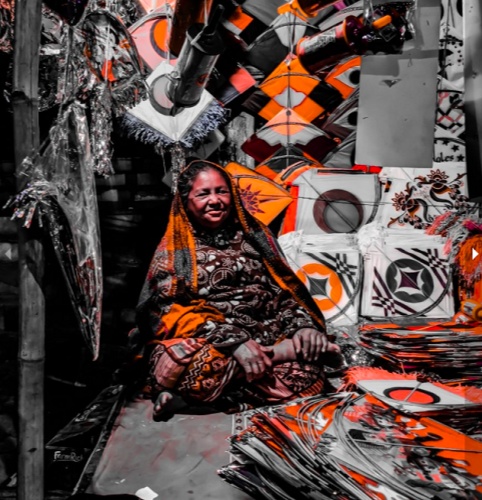 The Winner:
It was the WallMag Farmer Photography Contest 2020 and Pranjal Jain entered into it. She submitted a picture close to her heart in which a woman is seen sitting on a boat ferrying her way on the waters of the lotus pond to collect the pond-grown lotuses. It was beautiful to see and Pranjal's description of it added to its beauty. She wrote, "Life is hard for everyone but one sees greenery on the other side and not in their life. Also, life is difficult for many women around the globe. No matter what it is, they still go out and fight for survival every day." The title and description went well with the stunning photograph which impressed the panel of judges. She was thus selected the winner of the WallMag Photography Contest 2020. When asked about how she felt winning the competition, she said, As a photographer and also as a person, it is very important to participate in contests. As you get to be part of something bigger, you get to understand who you are competing with, and also, you get a different perspective of how other people see the world." She added that contests help one understand different genres and patterns of photography. It is important both from a growth perspective and from a personal point as healthy competition harmlessly leads to fun and self-improvement. "I'm on Cloud Nine", she says with glee.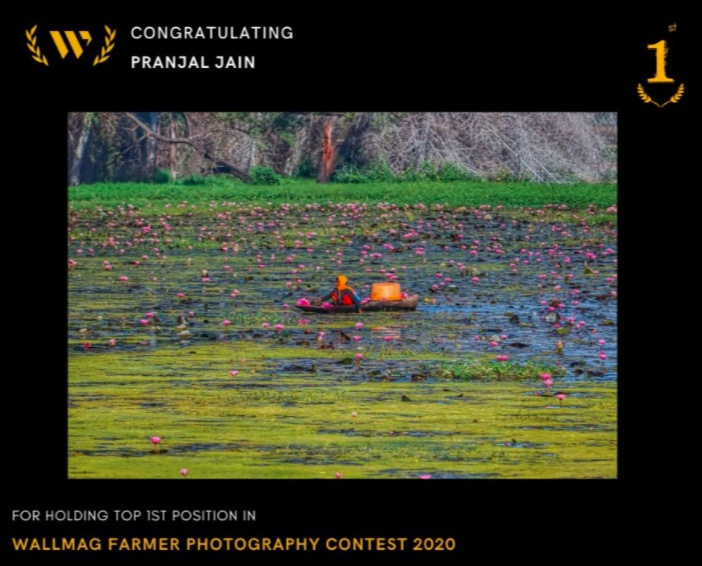 Words Of Value:
Tagging herself as an amateur photographer, Pranjal wants to tell her fellow artists not to worry about what people think.
"Always Travel with a camera and yourself.
When you go crazy while capturing that perfect frame, don't fret about what people think", she says. She adds, "Click as much as you can. Try to go the extra mile to find something different. Try to justify why you are clicking that particular frame or what that photograph means to you. Try to find yourself during the process.".
We wish this amateur and rising photographer many more successful years to come.