Meet the class 10 boy who built a common man's electric bike. Check out?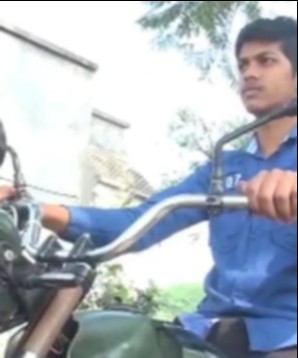 Coronavirus pandemic has brought a long lockdown that kept people away from work and school for an unexpected period of time. While this lockdown has brought to limelight various shades that were shadowed in people for ages, many others got time to colour the shades they often wanted to. People got good time to embrace their passions. Especially, the school children who are often sandwiched between harsh timetables and curriculum have got to pause, breathe, and take up what they love for a while and showed their parents and teachers that they can be something beyond the pages of textbooks. One such lad is Prathamesha Sutara from Karnataka whose skills took the shape of an electric bike that has been amazing to everyone with its uniqueness standing apart from existing electric bikes.
An Initiative to Be Creative:
Nippani Taluk in Belgaum district, Karnataka didn't expect that it has a gem living there who would make his family and region proud at a very young age. A class 10 student, Prathamesha Sutara, was stuck in the house owing to coronavirus lockdown. With no school and hardly any timetables to run behind, Prathamesha wanted to do something creative and useful. He told his parents that he would like to build an electric bike and who would stop their child from doing something innovative? His family gave their complete support to the boy. His father, Prakash Sutara who was an electrician by profession, gave possible inputs to his boy.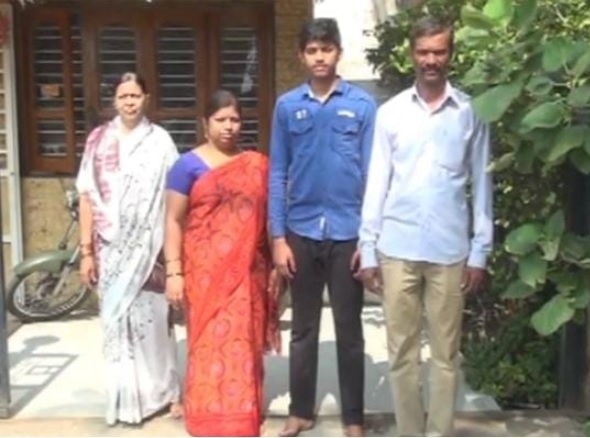 A Common Man's Electric Bike:
Why did Prathamesha even think of building a bike? While regularly following the news reports, Sutara understood that the fuel prices have been touching the sky and it is getting impossible for the common man to afford the rising prices. So, instead of sitting idle at home, he decided to build a bike that doesn't consume fuel so that it could help people cut down on fuel expenses. He resolved to make the electric bike affordable as compared to those in the market. So, he started the project with the help of his father. He first collected as much scrap material as he could from his father's garage. Additionally, be purchased a Lid Acid 48 voltage battery, a 48-volt motor and 750-watt motor and built an electric rechargeable motor. He assembled everything and built a bike that can cover a distance of 40 kilometres with one battery charge. With an investment of just Rs.25,000, he developed the bike thus keeping it at an affordable range. With a maximum speed of about 40 km per hour, this bike, unlike other bikes, also runs in reverse gear.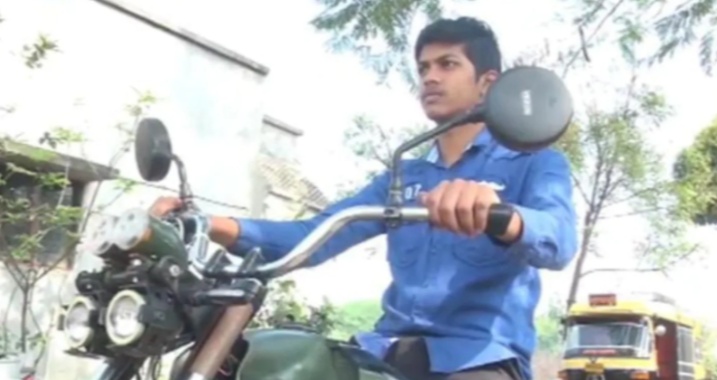 Proud Father:
Prakash Sutara says that his happiness at his son's accomplishment can't be expressed in words. "Being an electrician, even I did not know much about the mechanism of an electric bike. I have learnt from my son during his adventure and I am hopeful that one day he will do something bigger which will make us feel more proud," he said.
We are so proud of the boy who has thought of doing something that would come for the betterment of people.