Career choice can weigh you down. Reduce the burden by building a bond with her to make the right choice.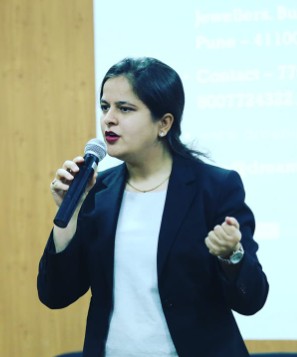 "DreamHunt is the best place...for those like us who are confused and can't make the right decision....My coach, Manisha mam...she is my life-changer....she is amazing in making you mentally and physically strong and stay positive...build confidence..motivating..and the best is, guides to take correct decision for your career.... in fact a fruitful career. Any doubts regarding your career, this is the perfect place to shape yourself up...I wish I had known about this place much earlier...Thank you so much Manisha mam", says Afsana Mondal. "Whoever needs help with their career, life, people who are confused and don't know what to do, this is one of the best places to seek help for. Manisha ma'am and Shridhar sir are best at what they're doing to help people. They just don't guide you, they help you find solutions for yourself. They'll help you transform yourself, they'll help you evolve the right way", says Sushrut Waghmare. These reviews are straight from the hearts of those who were immensely benefitted by the work of Manisha Bhati, a Pune-based Softskills and Life Coach. She set on a journey to educate, enlighten and empower - especially the youngsters and of course the elders too who are confused about their lives and career choices. However, her journey hasn't been a rosy one. But the way she has been slowly building up her empire is surely an inspiration for all those who are struggling with fears on their way to chase their ambitions.
Understanding The Need For Softskills:
Manisha Bhati hails from Pune and she pursued Post Graduate Diploma in Corporate Banking, Finance, and Securities Law, post which she worked as a Financial Analyst in Deutsche Bank, Pune. She worked there for two years and gained experience in the field of Corporate Action process in the Asset Services department. Prior to working in the bank, Manisha had experience in teaching for close to seven years. That's where she recognised that people - young or old, lacked immensely in soft skills because of which, though they are good at domain skills, aren't able to make it through their careers. This also is leading to disappointment, lack of self-confidence and self-doubt. "I saw there wasn't a platform where people could address these issues in a personal way," she said. Manisha, who always wanted to become an entrepreneur, decided that she is going to start a venture that helps people with essential life skills.
No Finances, But The Strong Will Kept Her Going:
"How can I start my own venture with little finances?" was the question she asked herself often. She wasn't able to get a loan as well. Manisha had an ageing father whom she didn't want to bother by asking for money. On the other side, she also didn't want to give up on her dream. So, she decided to sell her jewellery to fund her dream. Though it was tough for her, she did it. She raised Rs.4 lakh and with that as an investment, she went ahead. Her colleague at Deutsche Bank, Shridhar Waghmare became her business partner as they observed that they both share the common ideology and both felt the need to develop the personal and professional skills of individuals for a better tomorrow. Together, they laid the foundations for an enterprise DreamHunt India in the year 2017.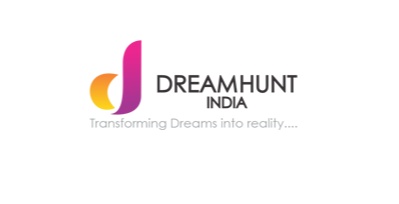 Hunting Your Dreams:
The main purpose of DreamHunt India is to transform the lives of the young generation by making them aware of the challenges in life and preparing them for the future. It aims to guide them in choosing the right career choice and facilitates their journey towards realising their potential. Through various workshops and counselling sessions, Manisha and Shridhar Waghmare help individuals realise their dreams and walk their path towards success.
The unique aspect of DreamHunt is their one-on-one counselling sessions that others don't offer. Most of the personality development classes and sessions are organised in a group. But Manisha felt the need to organise sessions targeting the client in specific. They also go to movies and short walks with the client's along with doing some fun activities with them. With the client ages ranging from 15 to 40, Manisha and her small emerging team try to build a personal connection with each of the clients. "By engaging with clients outside the traditional counselling environment, we build a unique and strong relationship. This helps clients gain trust in us. This is critical to success in our one-on-one counselling and development courses.", says Shridhar. This unique thought came up when Shridhar was doing his bit of research into the current market prior to the launch of DreamHunt. "I saw a large difference between personal and group coaching. When organisations try to help people in a group, it is challenging to build a personal connection with them. So, we decided to have a model where we constantly stayed in touch with our clients on a one-on-one level", he explained. The traditional and regular counselling sessions are also organised in parallel to the one-on-one sessions. Speaking about how unproductive most of the training sessions turn out to be, Manisha said, "I have sat in many government-driven skill workshops but the standard has been low. Trainers are often not certified and are underqualified. This results in a negative outcome for the attendees". With certifications from the International Coach Federation, the duo is well-equipped to generate the desired results for their clients. Currently, the duo has eight freelancers working for them.
The Work So Far:
Dreamhunt visits schools, colleges and offices to conduct workshops. They cover Pune along with some neighbouring cities. They have conducted sessions in noted schools like St Patricks, Rims International, St. Helena's. DreamHunt has also conducted counselling sessions and workshops in colleges like DY Patil Engineering College, Bharti Vidya College, and Vidya Bhavan College of Commerce. Corporate clients of DreamHunt India include B2B in-demand, Dreamhouse Entertainment, Yatri Tours and Travels, Mantra Group, and others. DreamHunt also has introduced a women empowerment course. Along with receiving the Brands of India Award, DreamHunt India also received the 'Best Training Institute' award from WOW (Winners of Worthiness) publications.
From selling gold to sending good thoughts and empowering people, Manisha has come a long way. She has not only been motivating individuals towards leading better lives but is also standing as an epitome of inspiration to many. Nothing can stop you, if you have the zeal to walk.

Know More About DreamHuntIndia

Follow Her Work