Vote and help the Super trekker Mom to realize her dream expedition to 2020 Arctic Polar.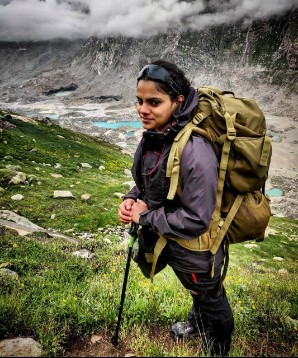 Adventurous Mom.
Societal pressures are never easy to deal with – Sreesha Ravindran a young mother to a little 7 YO continues to do what she loves by breaking the barriers and limitations. Sreesha just gives a deaf ear to any unwanted comments because she has the full support of her husband and her immediate family and friends who in fact encourage and motivate her to aim higher each time.
Instant Love
Sreesha is always grateful and thankful to her Dad who took her along on his first trek to the Himalayas as a child to the great lakes of Kashmir and Goecha La. It was love at first sight of the serene beauty, gripping silence and solitude and the calm and stillness of the mountains. The bond with the Himalayas only gets stronger which brings so much peace, joy rather than travel or visit foreign places adds Sreesha.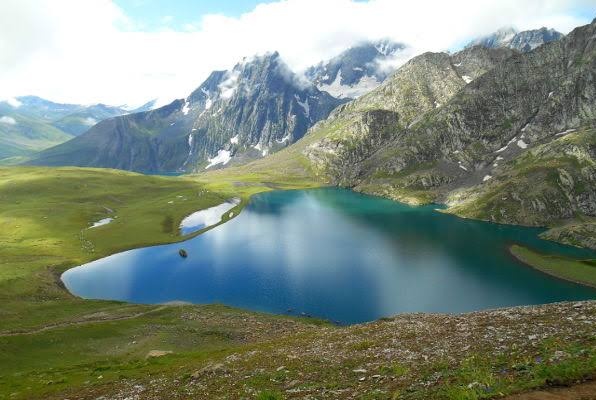 Fitness & Diet?
Tough treks demand tougher fitness.... Sreesha Ravindran being a Bharatnatyam dancer, an amateur Kathak and a western dancer never fails to put in 1 and half hours of practise every day and that is not enough. She also does regular walking, jogging, yoga and exercising. Diet is a way of life for Sreesha Ravindran and she eats everything in moderation and that's the key to being healthy admits Sreesha.
Work/Life Balance
Sreesha is a great example to follow on the much talked about work/life balance. She admits that "Organising and planning is the answer to this". Sreesha puts her family first and spends good enough quality time with her loved ones whenever she can. The entire family makes concerted efforts to create a happy, peaceful and calm environment at home. Regular travels with family is a great stress-buster. Sreesha who works as a Tax Manager and runs her own blog says – "Once the house is organised and is in Order, work is pretty much manageable".
Ofcourse, when she is back from her treks, she has to play the role of a working mother, home maker and do the normal house hold chores and she puts her heart and soul into everything she does. She says "I love doing what I do, and I have clarity on what I need in life".
Treks -
Sreesha has completed quite of few treks– Goechala, Great Lakes of Kashmir, Pin Parvati, Chadar Trek, Stok Kangri, KalindiKhal (return without crossing due to adverse weather), Sonamarg-Vishansar-Bandipora trek. And small enjoyable treks like BhriguLake, Harki Dun, Triund, many treks in western ghats, etc.
Sreesha chooses winters for road trips to the Himalayas to get the feel of an explorer and not a tourist. Her son too has joined her on Shimla to Manali via Spiti during winters. Leh too is extremely beautiful but the weather can play havoc sometimes and she remembers how she was stuck in Tso Moriri/Siachen for a few days due to the horrible snow storm and was fortunate to be rescued by the ITBP.
Next goal.
Sreesha is venturing out into the Artic Polar expedition and aiming and hoping to get selected. She is sure to get there with voters increasing each day. Right now aiming at getting selected for the Arctic Polar expedition. Once she is done with this she will attempt higher and tougher peaks.

Click Here to Vote Her
Natural therapy
Trekking probably is one of the best activities to bring joy, happiness combined with fitness, exploring new places and especially being out in the open and experiencing nature and admiring the beauty of this wonderful creation. It has boosted her confidence and what is even more satisfying is to inspire others to experience the pleasure of trekking.
Expensive Hobby.
Trekking is an expensive hobby and there are no sponsors. Sreesha plans her finances carefully and ensures she saves regularly and is very thoughtful and doesn't want to burden her family for the sake of her hobby.
Its such a wonderful hobby that one can pick it up at any age but must understand the physical issues and do regular check ups and consult a doctor before venturing on a long and strenuous trek. Chuck the virtual world and experience the feel of the real world quips Sreesha.
Do what you love.
Do not waste time on judging others, comparing your life with others or wondering how superior-inferior you are. Do what you want to do without thinking much and help others to achieve their dreams as well selflessly. After all we are all humans and aspiring to achieving something that one loves as long as your loved ones extend their support and are there for you.

Click Here to Vote Her