Hyderabadi farmer grows vitamin D sources enriched rice and wheat.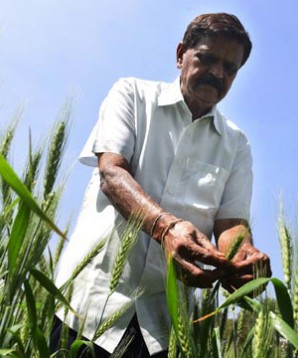 Vitamin D - the most important vitamin among others. Majority of the population lacks vitamin D and that's the main cause of a variety of illnesses as per the doctors. People, on a large scale, irrespective of age, gender are being put on vitamin D supplements these days. The main source of vitamin D is the sunshine bit how many people are getting exposed to it is the question. This vitamin is not even being sourced through the foods people eat and this has become a cause of high concern. What if I say that rice and wheat come up with Vitamin D that too naturally without any artificial infusion? Shocked? A 70-year-old farmer from Telangana made this possible. His innovation has been tested and approved winning him the patent too. He is Chintala Venkat Reddy, a Hyderabadi farmer and look at the story of his innovative Sunshine food.
A Unique Innovation:
While scientific institutions across the world have been looking for a proper vitamin D supplement to counteract the malnutrition, the rice and wheat variety cultivated by a 70-year-old farmer from Hyderabad, Telangana stands as an answer. While conventional rice and wheat have least or no traces of vitamin D, Venkat Reddy grew rice and wheat by incorporating innovative farming techniques thereby loading them with the vitamin of sunshine in a completely natural way. For every 100g, his rice variety has got the presence of vitamin D ranging from 102 international units (IU) to 141 IU. He grew wheat on agricultural land in front of his home in Alwal. In every 100g of wheat grown by him, Vitamin D ranged from 1606 IU to 1832 IU. Rice and wheat enriched with Vitamin D was an outcome of Venkat Reddy's own formulation. He has used his technique on the crops from the flowering stage to the seed setting stage which is considered to be the most critical periods in farming. He also used simple irrigation techniques in this process. This technique was patented with the official confirmation that reached Venkat Reddy on 11th February 2021.
Ready to Give Away:
Venkat Reddy says that he is ready to help if the Government of India wants to simplify this to give to the farmers. He also states that if the government is not interested, he would give it off to multinational companies who would then prepare the enriched variety thus taking it to the people who can benefit out of this by protecting themselves from the lack of immunity.
Not the First Time - The Saviour of Farmers:
This was not the first time that Venkat Reddy has come with a unique and innovative farming technique. 15 years ago, his idea of replacing the topsoil with that from a depth of four feet in order to restore its fertility and keep the pests away has received wide acclaim. He dug the subsoil, dried it and mixed it with water allowing it to settle down. This solution, he sprayed in his grape garden using the regular spraying techniques. Reportedly, this worked in three ways.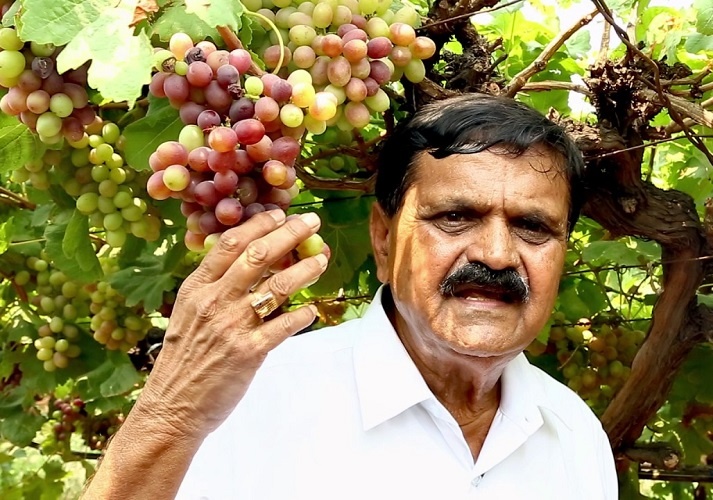 "One was that pests and insects, which breadth through their skin, found it impossible to breathe because of the soil solution that covered them. And for those that were planning to attack the plants, the soil solution was a cover that they couldn't pierce through. The third was that the plants absorbed all the nutrients in the subsoil and used them to flourish." as per a release.
The soil taken from four feet below was also dried and used as manure that was applied at the root zone of the plants. This soil solution was applied across the country to drive away from the locusts during the recent calamity.
Reddy is also a part of several WhatsApp groups that have farmers from across the country and he keeps sharing his innovative farming techniques to help others reap good results from organic farming.
A farmer is considered to be the backbone of the nation without who food wouldn't reach our dining room. Farmers like Venkat Reddy have been working with immense dedication by bringing up new techniques in farming that not only benefit the farmers but also the community as a whole. Kudos to this 70-year-old innovator who brought about a solution for a burning problem. May we make the best use of it and may the government step in to let the farmers and common man reap the goodness of it.