First-generation learner from tribal Maharashtra won the UK's Chevening Scholarship. All set to study at the University of London's SOAS.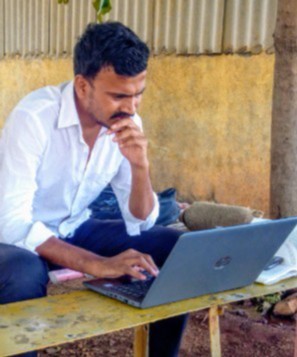 When you know the pain, you understand others going through it but when you experience the pain, you help others 'not' to go through the same as you did. An empathetic and sensible person would not let others suffer what he had, and he would help in designing ways to assist people. When Raju Kendre from Maharashtra suffered a lack of resources, knowledge and guidance during various stages of his academic pursuit, he resolved to not let other students from his area/community suffer the same. He became an icon to look up to and has been acting as a guiding light to the youth of his community in order to make them realize their dreams. Recently, he made headlines for having secured the most coveted UK's Chevening Scholarship in June. Let's dive into the life and journey of Raju Kendre and we are sure that his story is vibrant enough to trigger bouts of inspiration in the readers.
Growing Up As A First Generation Learner:
Raju Jijabai Aatmaram Kendre hails from a village called Pimpri Khandare in Vidarbha's Buldhana district in Maharashtra. He belongs to the Warkari community and his parents are farmers who dropped out of school due to financial constraints. While Raju's mother wished to study further, she was got married according to the traditions of their community where child marriages are quite common. Getting married shattered her dreams. However, the couple decided that their children shouldn't suffer the same fate. Thus, they got Raju and his brother educated, come what may. They have also encouraged their daughter-in-law to complete her graduation. Raju and his brother emerged as the first-generation graduates of their family. Though he wanted to pursue medicine in the beginning, he later decided to walk towards civic administration. After completing class XII, Raju went to Pune and started to prepare for the competitive exams but he failed owing to a lack of awareness, guidance and financial support. He took admission to Open University and left Pune.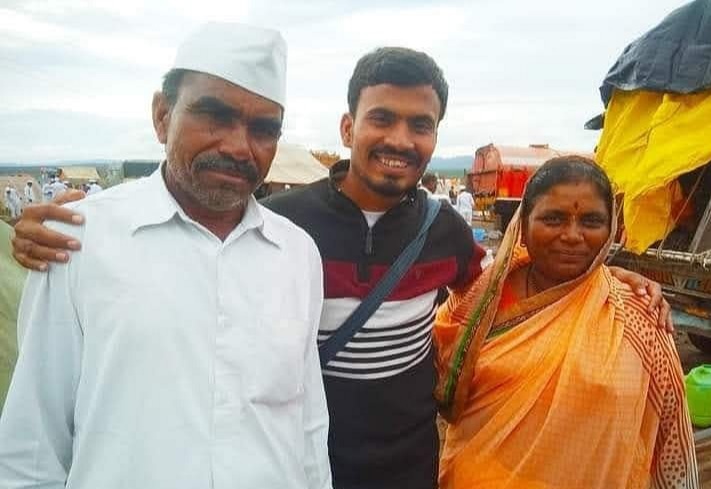 Fuelled To Help People:
When he was in Pune and preparing for the competitive exams, he visited the Melghat region in Amravati where he came across an NGO called Maitri that organized an event called "Dhadak Mohim" that aims to reduce child mortality and malnutrition in the region. Raju volunteered for the cause and formed a network of thousands of volunteers across Maharashtra. This is where his thought process changed. The experience he gained with this NGO was coupled with his own struggle to pursue education and thus, he decided to indulge in social work. Though he worked at a call centre, he understood that it is not his cup of tea. He left the job and worked with various organizations to understand ways to bring changes from the grassroot level. With increasing contacts and circles, he heard about the Tata Institute of Social Sciences (TISS). He thus went on to pursue post-graduation in social work and Rural Development at TISS, Tuljapur. "My experience with TISS and working in Melghat left me with a better understanding of how much-untapped potential there is in tribal communities. Whether it's sports or education, there's a lot to unfurl at the grassroots, but the people belonging to these communities don't have the right platform," he explains. Collecting all his experiences, he decided to help other students who are sailing on the same boat that of his - deprived of guidance, feedback, mentorship, finances and resources. Out of this zeal of his, was born the Eklavya Movement.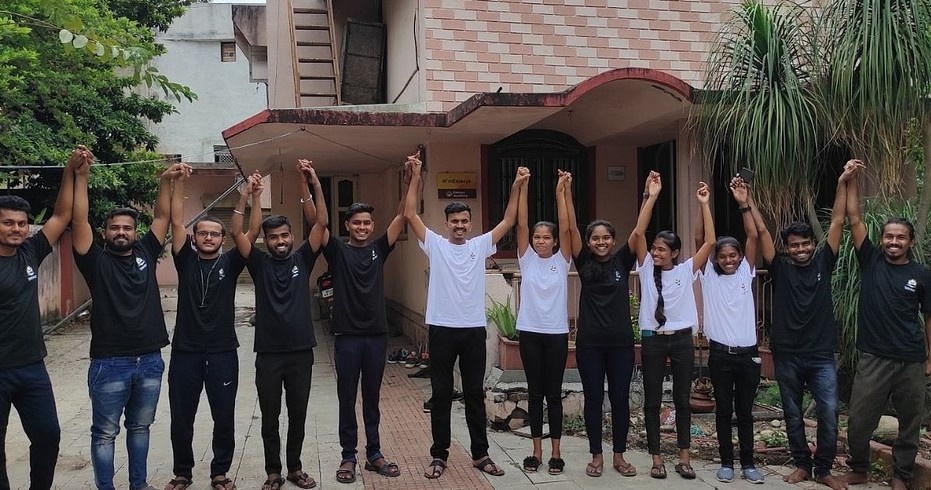 Narrating his personal experiences, Raju said that he often faced difficulty in articulating his thoughts in English. "I gave an interview for a university around three years ago and I cried when I came out because I was unable to speak to the panel," he recollected. Thus, Raju's Eklavya movement is directed towards making the youth of his community self-sufficient and confident with their own skills. It provides training and guidance to first-generation learners from underprivileged communities who come from non-English medium backgrounds and wish to pursue higher education. He mentions that living and experiencing the lives of people in rural areas will give an individual, a better understanding of rural development. Through the movement, Raju and his team are trying to provide the right support and direction to help them realise their dreams. 'Traditional universities lack a critical approach. Kids are not encouraged to even ask questions. In fact, sometimes they don't even know what questions to ask. So, we want to cover these gaps.", explains Raju.
The Challenging Task:
Starting something that benefits the community without expecting monetary benefits is not an easy thing to take forward without its set of challenges. With financial support being the major constraint, Raju says that he alone cannot bring about the needed change. "We run a small centre that has influenced 100-200 kids, but we need to expand. People often call me to start these centres across various parts of Maharashtra, but unless I have the funds, that will be hard for me to do", he opines. Raju says that the lack of a permanent centre where students can come and stay and have adequate time and resources at their disposal is another matter of concern. Lack of adequate human resources and infrastructure is one more hurdle that his team is currently facing. He mentions the uphill task of convincing the students to pursue higher education. "There's a lot of hesitation in these children because of cultural or language barriers and financial constraints. They don't think they can move outside their villages or districts to go to bigger cities. There's a sense of inferiority because they find it hard to articulate their thoughts. We just tell them, 'You study hard and leave the rest to us. We will take care of you'.", he says. However, without looking back or taking a backstep, Raju and his team are working towards empowering the youth in the locality.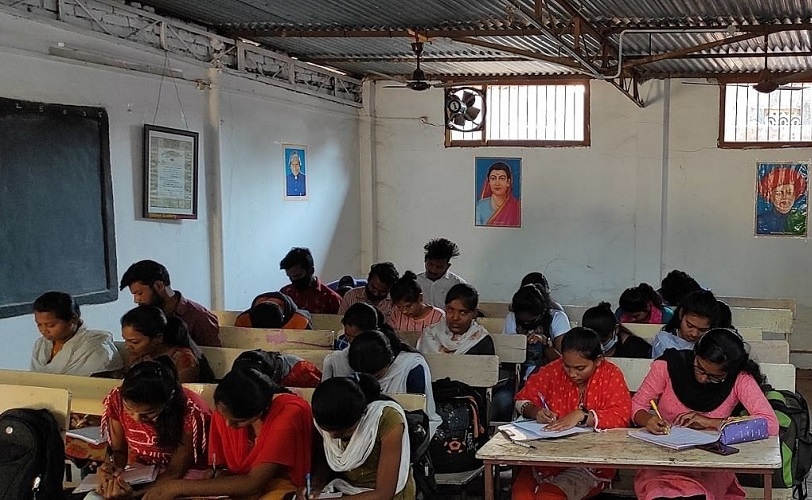 The Achiever:
Raju is not just working towards helping youth of his community become self-reliant but is also striving hard to upgrade himself. It is his own upscaling that can help upscale others. On this note, Raju strived hard and today, he is the proud recipient of the UK's Chevening Scholarship, one of the most coveted scholarships offered to international students and young changemakers who aspire to pursue higher studies in the country. This 28-year-old, who was the first-generation learner, that too belonging to a nomadic tribe from rural Maharashtra, made his way to winning Rs.45 lakh as Scholarship to study in the University of London's SOAS. Hailing from Marathi-medium background, Raju struggled his way to reach this apex point. "I approached many organisations, trusts and universities for help. But the amount they offered was not enough to cover my expenditure for going abroad. My father once even considered selling our farm but we knew even that wouldn't be enough. I have cried and felt disheartened several times. Many big platforms and schemes across India rejected me because my degree was in a vernacular language from an open university. Our system lacks the awareness that scholarships such as Chevening need to reach students in the remotest corners of the country", he narrates his mind.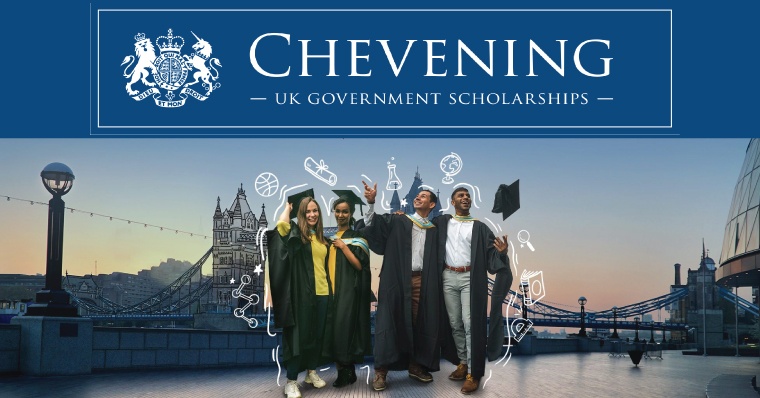 Supporting The Dream Of Many Like Him:
With this scholarship, Raju expresses hope that several first-generation learners will be inspired and empowered. He firmly puts it that 50% of the applications for the Chevening Scholarship will be from Maharashtra, the following year. "Even I didn't know about this scholarship one and a half months back. But now, a lot of people know about it. This, I hope, works as an inspiration", he said. He says that through this opportunity, he gets to be a part of a forum where he can meet new people from across the globe, increasing his known circle, thereby helping his organization grow. He says that, what is running with just one centre now, he wants to take it to at least five in the years to come. "I think we need to start at least four-five centres in the next five years or so, but we need financial support for that. The scholarship has direct and indirect effects that will help a lot", he said. He further added saying, "We want to work with 1,000 children across the region. Till now, we have focussed on post-graduation but now we will work with undergraduates as well".
We wish this young man, who is trying to uplift others while he is uplifting himself, great success. True success is when you direct others in your way and take them along with you to rise and shine. That's what Raju is doing to his community. May more Rajus come forward to build their respective communities, making the nation strong and united in power.

Follow His Work

Know More About UK Chevening Scholarship