Enjoy the juicy mango fruit but don't forget to send the SEEDs to me. I will REPLANT through farmers.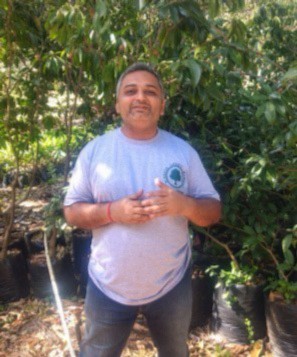 Last year, a man from Mumbai urged people to save the mango seeds that they usually discard after relishing the juicy fruit. He asked them to send in those seeds to him. While people were still wondering what would he be doing with all those seeds, this man came up explaining his cause.
"Once you finish eating the fruit, instead of throwing the seeds away that end up either in the landfills or clogging the side drains, just clean them and dry them in the sun. Once all the moisture in them lost, neatly pack them and parcel them to the mentioned address. Once I receive them, I will turn them into healthy saplings and distribute them among farmers from different parts of the country. If at least one lakh mango trees survive annually, they save the environment in a big way. One can enjoy ripe and juicy mangoes after few years, while the trees themselves attract bees. Parakeets, hornbills, bats, flying foxes and pigeons also feed on them. They also serve as home to a variety of insects like caterpillars. There you go! Multiple benefits out of one wise action."
Subhajit Mukherjee, who is an ambassador of Majhi Vasundhara Abhiyan, Mumbai has come a long way from working as an HR in an MNC to being the most popular environmentalist in the country. Disturbed by the act of felling of trees in view of the Metro Rail project, he initiated the green mission in Mumbai and that has come a great way and still going green.
A Passionate Environmentalist:
Subhajit Mukherjee was born and brought up in Mumbai but has Bengali roots. This nature lover worked as an HR in an MNC but neither his luxurious life nor his high-paying job gave him satisfaction. He always wanted to do something for the benefit of the society and environment and always felt hand-tied with his stressful job. However, the clock turned in favour of his passion when he noticed on his way to the office, that trees are being cut as a part of the metro rail project in Mumbai. When he began to think of the consequences of destroying trees, shivers ran down his spine. Having decided to do something about it, he initially set up a small table on the ground floor of his office and began distributing free saplings to interested people. Likewise, in just 15 days, he distributed 1,600 saplings. That's when Subhajit understood that people are interested in planting trees. He decided to take the drive forward.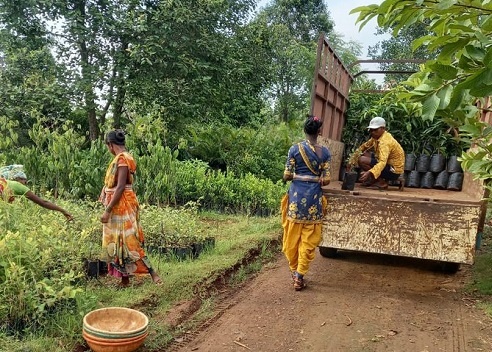 Improved Air Quality - The Motto:
Just because the air is polluted, a man can't stop breathing. However, the quality of the air we inhale is surely in our hands. "Breathing can't be stopped, but we can change and purify the quality of the air we breathe by planting a tree today".
With this motto, Mukherjee initiated his programme with a zeal to educate locals on the importance of preserving and nurturing the environment for a sustainable tomorrow. He launched a citizen's movement that encourages people to protect and plant trees. His Mission Green Mumbai focuses on the protection of trees and planting native trees with the engagement of citizens. This mission was successful in bringing more than 2000 Mumbaikars together and still counting. Several volunteers joined the mission with whose help, tree saplings were distributed and planted on the roadsides, at homes, and in the open areas. Subhajit, who eventually quit his job to dedicate his complete time to the mission, contacted the Municipal Corporation and the Forest Department to know about the region-specific trees and the process of maintaining them.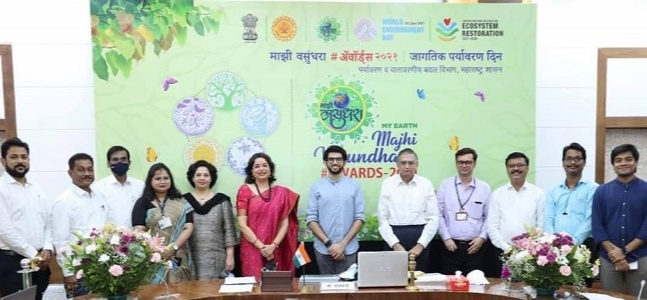 Many Others To The Credit Of This Environmentalist:
Subhajit has also taken on his shoulders, a movement aiming at water conservation. His team worked relentlessly to conduct sessions on Rainwater Harvesting in various schools and colleges through webinars during the lockdown. This also proved to be successful with many students joining the drive to conserve water. The Mango seed collection programme that was initiated in order to control the wastage of the mango seeds as well as to increase the green cover made its way to collecting more than 30-35 thousand seeds from different parts of the country within a span of 15 days. "It is very expensive to buy and distribute 4-5 lakh mango saplings. So collecting mango seeds from people from different parts of the country seemed a good alternative. Those who are sending the seeds are also participating in the fight to save the environment.", said Subhajit. In 2020, his team collected and distributed 11,000 mango saplings. Till now, the mango tree plantation drive 2021 has received over 8000 mango seeds of different varieties from across the country. The aim of Mukharjee is to create a Mango forest with 3,60,000 mango seeds. "The collection will be till July and with the arrival of monsoon maximum plantation will be done", informs the team.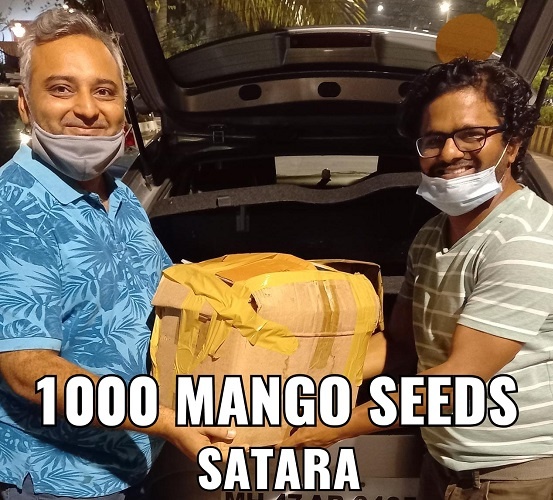 Reaching Far And Wide:
Subhajit's initiatives for a green tomorrow are reaching far and wide with people of Kolkata starting 'Mission Green Kolkata'. Subhajit was recognised as the 'Innovator of the Year 2019' for 'Invention Of Magic Drum for Rainwater Harvesting. Prime Minister Narendra Modi also showered his praises on Mukherjee for his efforts. He was honoured with the sobriquet of 'Jal Rakshak' for his Jal Shakti Abhiyan (water conservation) from the Union Ministry of Jal Shakti. He also received the title of "Water Hero of Mumbai" from the Bombay Municipal Corporation for educating 16000 students on rainwater harvesting technique and innovations.
We wish this ardent lover of the environment all the best for his current project, Majhi Vasundhara Abhiyan, an initiative by the government of Maharashtra to create a citizens' movement for environment conservation. Not only this, we wish that he inspires and encourages more people to turn into environmental intellects walking towards a sustainable tomorrow.

Follow His Work