Village in Bengal gets online food delivery service and this start up is keen on spreading further.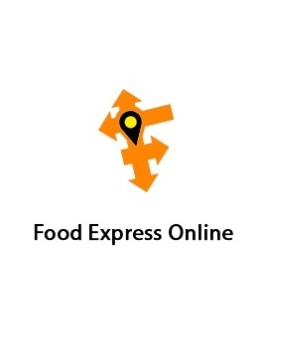 Ideas pop up mostly during unexpected times. Thoughts trigger out of the darkest days and those thoughts when captured and seized with mind's eye, and if given the required filing with actions, turn into great projects. Great business models were developed this way and that's where the success of the businessmen lie. Grabbing the loopholes, trying to fill the gaps, an attempt to bring about something new to a place backward than the rest of the world are a few ways how successful businesses are born. One such story of four friends who wanted city-like services in their hometown established a business and now their dream of doing something on their own has fulfilled with the people of their hometown enjoying "urban-like".
Their hometown was a small village in Chakdaha in West Bengal where people have never had food delivery services available. With the stepping in of four friends with their zeal to introduce city-like food delivery services in their town, the people are now royally ordering food sitting from where they are. What started as a call centre-like service now grew up with a specialized app and is cloaking a revenue of close to Rs 50 lakh.
A Venture Born Out Of Despair:
It all started when Abhra Bose, a 30-year-old, who stayed in Mumbai and worked with Bureau Veritas lost his mother suddenly. Abhra felt extremely depressed as he could not spend time with his mother in her last moments. This changed his life and everything seemed to be gloomy to him. A feeling of loneliness spread over him and he eventually quit his job and moved back to his hometown. He kept looking for some odd jobs for a couple of months and also explored various business ideas like a Bengali radio platform, a hostel for students etc. but nothing came to his reach. During one of his meet-ups with his friend, Sagar Mallick, a techie who runs a computer store in the town, Abhra revealed his interest to start something on his own. Sagar also was on the same lines and gave an idea that they can start a food delivery service in rural and census towns. The two friends came to a conclusion about the idea and along with two of their other friends, Rahul Singha Roy, and Prasun Das, started Food Express Online in February 2018.
Slow And Steady:
Two of the friends pooled up money from family and friends and invested Rs. 70,000 to kick-start the business. Food Express Online is a rural food aggregator based in West Bengal that provides city-like food delivery services in rural and census towns in India.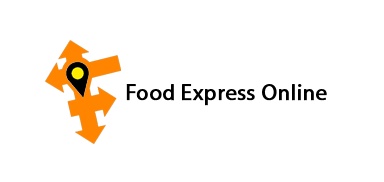 The company took the shape of a call centre model initially where customers used to call and place the order. Over a period of time, by September 2019, the friends launched an android app. It all started off by partnering with two street food vendors. The town which has never got a food delivery option until then, gave 17 delivery orders in the first month. "Initially we partnered with two street food vendors, and the town, which never heard of food delivery, surprised us with 17 delivery orders in the first month," shared 29-year-old Sagar. He says that this is extremely important and special for them because the people of the town were never used to online food delivery service. The town with a population of one lakh did not even know how to order food online. With Food Express Online being the first-ever food delivery service provider in the town, the friends gave the best to their town people. They ensure that the food meets quality standards and is delivered on time to the customers. Sagar clarifies that there is no minimum order as compared to other players in the area. Even the delivery charge, as well as commission from partners, are kept minimum. Abhra says that the company's USP is to focus on local food and also to allow people order food made in their town. "We also have price manipulation and we charge the same price at what it is offered by the vendor, unlike any other app in the industry," says Sagar. Food Express Online charges Rs 25 for delivery from customers within 2 km and charges a commission of 5-10 per cent from restaurant partners. The startup uses 10 per cent of its revenue to expand its business operations. "Today we have 5,000 active users on our app, and we have high ratings of 4.6 stars out of 5," says Sagar.
Challenges On The Way:
In the initial days, it became tough for the friends to take the venture forward as the market was not ready for their sort of business idea. Being the rural area, they had to first create awareness of such services among the people. For this, they started digital marketing using Facebook as their platform. They further sent push messages over WhatsApp and organised local campaigns. Soon, by 2019, they got noticed both by the people as well as by the restaurants. Moreover, the market was dominated by big-fat competitors like Swiggy and Zomato. However, the friends ensured that having been a food delivery service in the rural area, they shouldn't consider them as their competitors. "Our aim is to provide city-like services in rural and census towns in India. The market readiness is hugely different in villages. Our vision is to focus on rural areas and minimise the difference between city and village life," says Sagar. Though the pandemic slowed down their business in its initial days, it also came their way over time as, with the outburst of it, new food outlets came up in the town and at present, Food Express Online has more than 50 restaurant partners across the town.
Overcoming all the initial setbacks, the startup now is expanded to five nearby towns within 35km from Chakdaha.
Further expansion
With a team of 15 people, Food Express Online now delivers 2,000-2,500 meals every month, bagging a total revenue of Rs 50 lakh for the financial year 2020-21, aims to clock the revenue of Rs 2 crore by FY22. Abhra says that they want to first establish a successful model in their hometown before replicating it in other rural areas.
We wish great success to this startup that aims to become a food delivery service in rural India that is on a par with global standards.

Know More About Food Express Online