She is the people's leader. Youngest Sarpanch in a village in Haryana receives award from the PM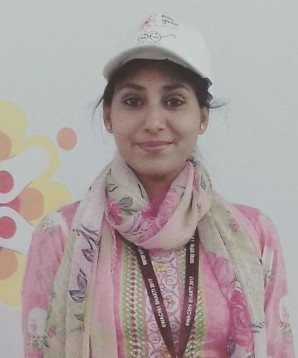 When you are committed to something, you own it completely. You own it to such an extent that you take every minute detail of it into consideration and attempt to enhance and enrich it. A good leader is the one who lays the path for the rest to follow. When they lay the path, they use various strategies that turn beneficial to those who walk through it. A leader has the courage to bring about a change. A leader is passionate. A leader inspires and empowers. One such leader is the talk of our today's story. She was just 21 when she shouldered the responsibility of a village in Haryana. She is Parveen Kaur and the extent of the change she brought about in the village can be understood when I say "Before Parveen" and "After Parveen".
The Youngest Head of the Village:
In 2016, a few villagers of Kakrala-Kuchia, located in the Kaithal district of Haryana approached a young girl, 21 years old. What do the villagers need from an engineering graduate who is trying to make a living far away from her village that has no basic amenities? To the utter surprise of Parveen, the villagers came to her with an appalling request. They wanted her to become the Sarpanch of their village. Sarpanch? A woman that too from a backward village?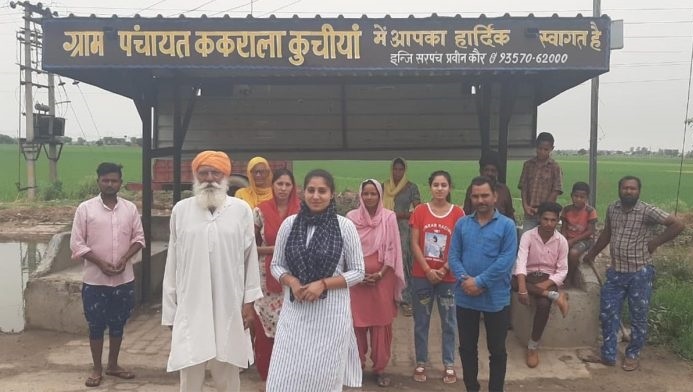 Parveen did not understand anything. Off late, she learnt that the post of Sarpanch for the coming term was reserved for a female and that the candidate must also have received an education. As there was no other educated female in the village apart from Parveen, the villagers unanimously elected her for the post without her filing the nomination and contesting. Though Parveen shifted to the city for her studies and is involved in a high-paying job, because of the close connection she had with her village, Parveen too accepted to shoulder the responsibility thus becoming the youngest Sarpanch. Initially, she was quite sceptical about this mighty role that's brought to her. She has to represent a village that houses 1200 people, she has to take care of their needs and work for their betterment. That's quite challenging. Parveen's father who works in the electricity department as a contractor was instrumental in convincing the girl that she can do it by all means. With the support of her father as well as the villagers, Parveen could complete her education while managing to work for the village at the same time. She divided her time in such a way that she studied five days a week and the rest two days, she has dedicated to her village.
"My father and others helped a lot. I did not want to drop out of university. Thanks to the support from everyone that I was able to do some good work.", says Parveen.
Parveen - A Gift Of Pearl That The Village Got:
As soon as Parveen took charge, she tried to analyze where her village lies in terms of basic amenities. Then, she prioritized her list from the most important ones to be addressed immediately to those that must be addressed within the five years of her tenure. She started by installing water coolers everywhere. As villagers had to walk miles to fetch drinking water, she cleared the way for water coolers and pukka roads. Next came the concept of women's safety. For this, she took to installing solar lights and CCTV cameras everywhere.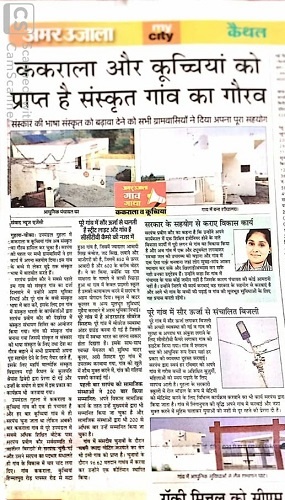 She also laid foundations for setting up four women committees that discussed and addressed women's problems. She then went on to fill the gaps in the sphere of education. She identified the resources that the village was lagging in and provided all of them along with setting up a library so that students get better access to education. All the students in the village learn Sanskrit and know how to speak in Sanskrit. A unique point, Isn't it? What more to be said that wasn't achieved in a four-year duration? A village that once had no roads, no school, no water, no street lights is now shining like a North Star. Parveen dipped her fingers in the colours of vibrant vision and painted her village into a masterpiece. For her immense contribution to the betterment of the village, she was also awarded by P.M. Narendra Modi in 2017. He quoted that the daughters of Haryana have incredible strength and passion to achieve their goals through their voice and actions. What more does anyone need?
A Woman Leader Who Never Shadowed a Man:
Well. Owing to the government's decision to provide 50% reservation for women in Panchayats, more than 2500 women became sarpanches across Haryana. But the funniest part is that these women just acted as the rubber stamps. Not just in Haryana, in many parts of the country, most of the elected women representatives remained just the nominal icons. They could not even attend the block-level meetings. Their husbands, brothers, fathers-in-law, or other men related to them played the game and hosted the show. But Parveen is way different from the rest of such women. She rose to her toes, identified and evaluated the conditions in her village, boldly addressed them and has been working on enriching the lives of the people who believed in her to date.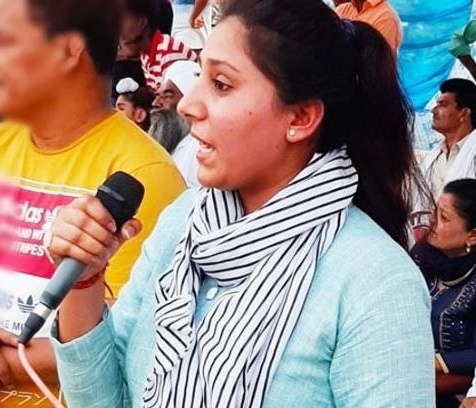 A Life That Could Inspire At Least One Is A Complete Life:
Her tenure will come to an end the January of 2021. She has not just changed the face of her village but also inspired many girls there. Now, many girls of her village developed the courage to break their shells to achieve something great. This young Sarpanch wants to pursue higher education in web designing. Let's wish her great success in all her future endeavours. Let us all hope to see more self-driven woman leaders in the future.

Follow Her Work