An honest Ranger's battle to save the forests and eliminate corruption within the system.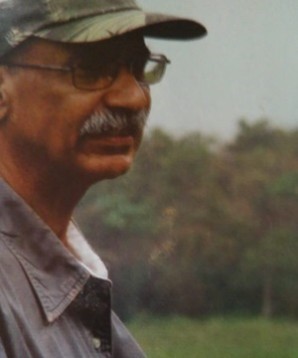 Forester's dream job – The Check Post.
"When one loves something, he or she will do everything to protect it." thought Chinnappa, finishing the interview. He had finished the exam and the interview to become a Forester. He was not expecting huge results, but he got the job. Apparently, his interviewers were so amazed by his physique (Chinappa is VERY tall and gives you the impression of a lean and muscular man) and his passion, that they gave him a direct posting to the most lucrative job on the force: The Check Post.
When he was posted, tongues wagged. Sarcastic wishes floated in the air and wild rumours spread. But Chinappa shrugged them off. Chinappa soon understood the real reason why people bribed their way to this position. Trucks of timber would pass the check post at night, and the RFOs would receive bribes from them. It was a profitable posting, but Chinappa was just too passionate. He was disgusted.
His honesty and love for nature made sure that he hated the Check Post. He appealed to his seniors to relieve him of the duty. They were stupefied. What was this man saying?
It turned out, Chinappa was a man in a million. He was a man who was unlike any other. He was a man who grew up around nature and loved it with his whole being.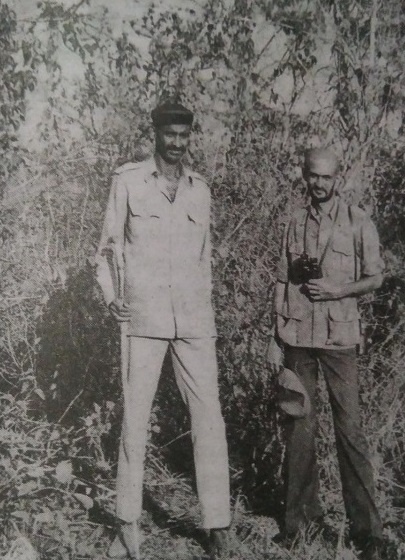 Born in Kumtoor, Kodagu, Chinappa was raised in the lap of Mother Nature. If he turned his head that way, he would be staring at the turquoise green mountains of Brahmagiri. If he turned his head the other way, he would be face to face to the beauty of the Nagarahole reserve. Having seven siblings made sure that stories and legends told by them were ingrained in his memory and would come alive.
An uncertain future.
Chinappa had many misadventures while he was young. Once, when he was just about a year or two visiting his grandparents, he saw his mother leave to wash their clothes in the nearby river.
Chinappa followed her, after a good while, only to somehow get lost in the forest. He didn't remember much, just that he was found after a day and a half by the searching villagers unscathed. His mother would later sigh, "Old habits die hard.." as he would go tramping about in the forests.
Chinappa's father was a WWI veteran who educated his children. Chinappa passed his SSLC exam in 1959 from the Srimangala High School. He was aiming for higher studies, but sadly, his father passed away and Chinappa's brother could not educate him further due to their financial constraints.
Chinappa thought of becoming a teacher, but his mother dissuaded him. "No child will attend your class. Don't become a teacher!" she warned. Chinappa then joined a Survey Line aiming to curb the disease Malaria. Ironically, Chinappa fell sick himself and quit the job. He dabbled in agriculture and soil science, became an agriculture assistant, and also served in the Soil Conservation Department. He also won second place in a Paddy Cultivation Competition.
Happy days at the Teak Plantations.
After that, he wrote the exam and appeared for the interview to become a forester, joining the force in the year 1966. And here he was, transferred from the most profitable posting to a teak plantation in the middle of nowhere. Chinappa was the supervisor of the plantation and was joyous here. His passionate and truthful nature, was, for most people, fascinating and unbelievable. But that was Chinappa: ready to kill for nature, which he loved.
True, it was not a profit-making job, but Chinappa was more than happy here. He had his share of hair raising moments too. He was out and about in the forest with the Jenu Kurubas, the local tribesmen reputed for their skill in collecting honey and forest produce. They are expert climbers and understand the forest well. They worship nature and believe it to be a presiding deity, very much like other tribes in Kodagu... Well, as they wandered into the forest, the truth surfaced... As they walked into the forest, following the bees, without stumbling upon the hive yet, they heard some indecipherable noises. After a lot of looking around, they finally found out its source.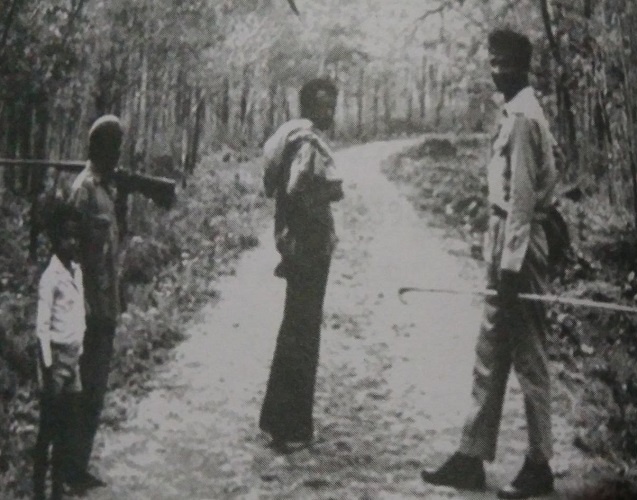 They had the shock of their lives. Just behind a little bush, two tiger cubs were at play. They growled as they sensed an intruder. Chinappa knew that if the mother was near, he could as well as be dead. He turned to speak to his accomplice, to find out that he was alone! Even though Chinappa came out of the forest unharmed, he still has not forgiven his "guide" for abandoning him...
Super supportive Life partner…
His personal life was about to be joyous. He married Radha, a headstrong and independent woman, whose support he would come to value the most. She was his partner, supporting him, moving around with him, and advising him. She was fearless. They had a son whom they named Manu. Chinappa did not want his son to experience the difficulties of moving from place to place, and also wanted to give him a good education, which was proving to be a problem in the forests. So he was shipped off to a boarding school in Mysore. Radha moved with Chinappa, living where he lived, sometimes in the forests and sometimes in huts...He would face man and beast, even armed or unarmed and take them down. He was fearless. He lived a spartan life with Radha amidst forests, animals and tribes. Chinappa taught Radha self-defence and trained her to shoot. There was always a loaded gun for the woman who was his backbone, and she did not care about the gossip that spread. Radha was the person who cultivated coffee and took care of the fields. All the good qualities of Chinappa are in Radha too. His peaceful retired life is mainly because of Radha.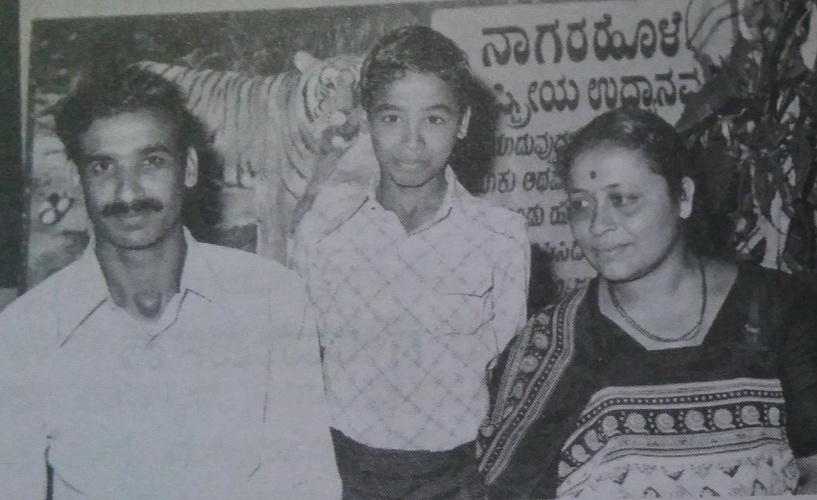 Knowledge of the Forest and the Wild Beasts beyond comprehension.
Once, when Chinappa was still an RFO, a Wildlife Supervisor, UT Alva teamed up with Ullas Karanth and Chinappa. Chinappa was supposed to take them around the forest and point out the beauty of nature to the indifferent officials - ACF, DCF and the CF. He observed a muddy area and confirmed that a rabbit had been there. When the haughty officials asked for proof, a thorough search found a few strands of rabbit fur. Next, as they came across a quite smelly and wet tree, Chinappa asked his officials to smell it carefully. They could draw to no conclusion other than that it was stinky. Chinappa, though, carefully analyzed the stench and said with conviction that they were in a tigers' territory.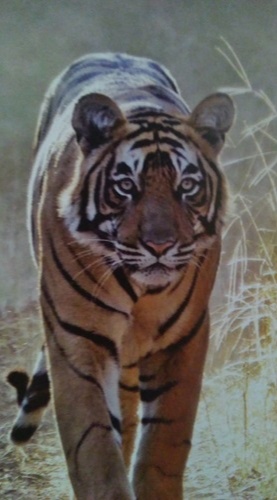 Dr Ullas Karanth, practically beaming, replied to the questioning and doubtful officials when they asked how Chinappa knew all this, "This is Chinappa's speciality, a unique trait." A delighted UT Alva then told the men, "This is what I wanted to show you. He is a mere RFO, but his knowledge of the forest is beyond comprehension. He is a model forester for you. Cultivate his qualities."
A lifetime isn't enough to spin the Elephants true tales.
If there was one thing more calming than the sight of the Brahmagiri hills to Chinappa, it was elephants. He grew to love elephants, seeing in their eyes innocence, intelligence, and a social bond.
Even today, Chinappa feels calm looking into the eyes of an elephant and feels that he is looking at a human. During his posting in the teak plantation, ragi would be planted in between the teak trees, to protect them. People were deployed to burn fires and scare away any wild elephants. And then, a quite extraordinary thing happened. A young, tamed elephant named Jinnah ran loose and wandered into the teak plantation, creating havoc. When a surprised and annoyed Chinappa asked about the bell tied around its neck to alert the men, the watchman replied, "The elephant is very clever, very clever indeed, sir. It muffled the sound of the bell with its trunk and gave us a surprise." Chinappa now had the confirmation that elephants were intelligent and humane creatures.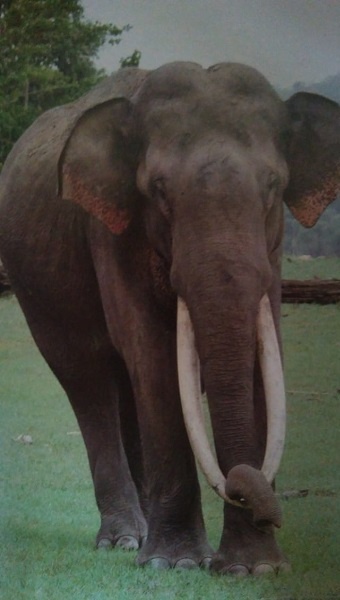 In an amusing incident, the mahout of a particular elephant was drunk, and in his delusional state, he also made the elephant drink some alcohol. Both the mahout and the elephant came back to camp, lolling from side to side, stumbling and inebriated. It was later found out that the elephant, even in its alcoholic state was the one who carried the mahout to the camp...
When Chinappa became a ranger and later was posted into the Wildlife Conservation Division, he became well acquainted with an elephant by the name of Rajini. Rajini was a fearless giant. She trusted her masters and they trusted her. Not once did she let them down. Chinappa and Rajini together faced many a violent rogue elephant and poachers in the glades of Nagarahole.
Once, Chinappa and his colleague were walking from Karmad to Kallahalli during the wee hours of the morning. A thick mist enveloped them and blurred their path. They trudged on. All of a sudden, Bopiaih, his colleague, who was in front, stopped dead in his tracks. When Chinappa saw the reason, his heart skipped a beat.
An elephant lay on the ground, deep in sleep. It woke up, startled and fled on sensing intruders before Chinappa and Bopiaih could examine it further. That was the day Chinappa realised that elephants did not only sleep standing up as it was widely believed. It turned out that elephants also snored!! He was utterly fascinated with these pachyderms now..... And his fascination grew as he learnt that elephants would actually train their young to survive. Once, he saw a herd of elephants trying to cross the road. Toddlers, be it human or animal are quite a naughty bunch, and this little calf was no exception. It excitedly started to cross the road, when (probably) its mother pulled it back, checked the road as we do, and THEN let it cross.
In another instance, the elephants were approaching the salt pit where they could lick up some salt. A young calf rushed ahead excitedly. No sooner did it dip its trunk into the pit, it's mother charged ahead and pushed it away. After a little check, she finally allowed the calf to lick some salt. Overprotective mother? Maybe, but Chinappa's heart blossomed with joy and understanding at this act of maternal love.
He can recollect many many more and go on and on and on…
Put an End to the poachers and corruption.
Prior to becoming a Ranger himself, Chinappa was a member of a team headed by Achayya, another Ranger. Once, during a farewell party of a colleague, one of the rangers remarked that the forest was so sad that their mate was leaving that a deer had been sacrificed as a farewell gesture! During dinner, deer was on the menu. Achayya hid his dismay and refused to touch the meat. When a curious
Chinappa asked him the reason the next day, all the dirty secrets hidden in the enchanting emerald forests lay open. Achayya also told Chinappa that he saw something in him, and that was the reason for him being in his team. He told him about the poachers, who their patrons were and the corruption which was in the system. Achayya also prophesied that if Chinappa became a ranger, then the forests would be saved. Without him, the forests will be destroyed. He told this to Dr.Ullas Karanth. Achayya's words ring true today.
When Chinappa finally became a Ranger and received authority of the park, he tightened the grasp on poachers, poaching and corruption. The patrons were distraught. This man just could not be bought!! They were being suffocated every minute of the day.
Earlier in Nagarahole, you were lucky if you saw a deer. The swamps meant for the animals were farmed by the tribes living there. There was no place for elephants or animals. Chinappa rectified this problem by bringing the tribes out into the developed world and showing them how they could earn without serving the poachers or killing the forest. This slowly regenerated the forests.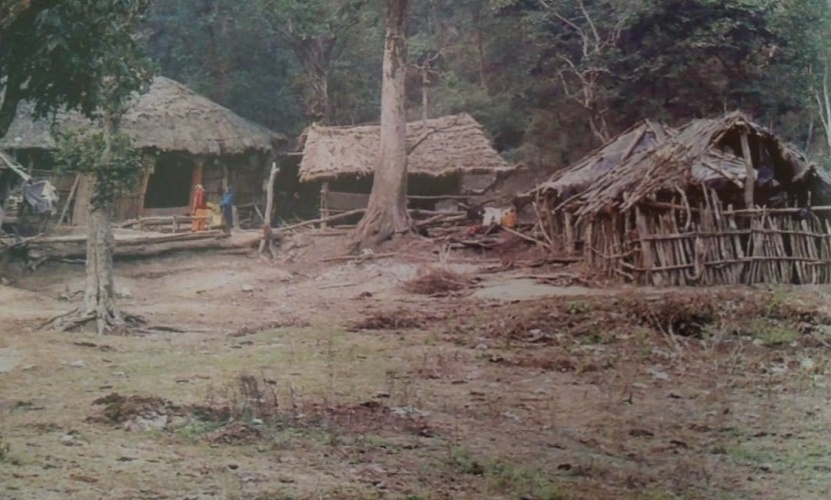 Chinappa was ecstatic about the results of his work. He persisted with his staff and made sure that the team became honest and true foresters, dedicated and willing to risk their lives for the forest. Poachers who ran rampant back in the day now found themselves being hunted and imprisoned. In 1968, when he was a forester, years into his work to strengthen Nagarahole, he built a shed near Karmad, where his house was, and decided to stop poachers, by not going home at all.
Chinappa earned good friends like the famous scientist and tiger expert Dr Ullas Karanth through his work, (Ullas Karanth regards Chinappa as a 'guru' as he taught him to do his duty with passion and honesty.) Chinappa never held back his words, calling a spade a spade. People didn't like him for it, and his officials didn't like him as he was not submissive like other juniors, and thus, he also made some enemies. He was like a One Man Army. These people tried everything they could: everything, to stop him and even accused him of murder, spread vile rumours and tried to taunt and break him down. His own neighbours were guilty of arson, for they torched his house and property. But Chinappa rose through these obstacles a stronger and a prouder person. His subordinate once shot and critically injured a man who had eaten his pet stag. Chinappa's enemies used this against him. They managed to get him arrested for a couple of days, the reason being that the gun used was found to be Chinappa's.
He registered a case and ten years later, justice prevailed. It was not the first time he had been framed, though. Back in 1992, a man named Chippa was murdered. The blame was promptly put on Chinappa. During this time, the members of Wildlife first helped Chinappa by spreading the true story to the public. The DC and the SP were finally transferred on charges of incompetence and corruption. The truth surfaced that Chippa had been murdered due to personal reasons involving his property and that Chinappa had been wrongly framed.
Do the Right thing and you fear none.
Chinappa was afraid of no one. He ventured into the forest without a light. He would instantly recognise any sound, and when his accomplices switched on their torches, an animal would stare and run after moments of seeing them. Chinappa was very direct and never minced his words, no matter who the listener was. He dreamed of a better Nagarahole, with relocated tribals and abundant Wildlife. For him, his duty of protecting nature was sacred. No obstacle was too big for him, and he overcame all the challenges he experienced gracefully. He emerged out of all his trials a stronger person, his head held even higher and his belief in nature stronger than ever. It just proves that determination and passion can make anything possible. Devotion to your duty and passion in what you do goes a long way in life, this much is guaranteed on observing Chinappa's life. He even sacrificed his opportunity to go home, because he knew that when he would go away, poachers would run rampant.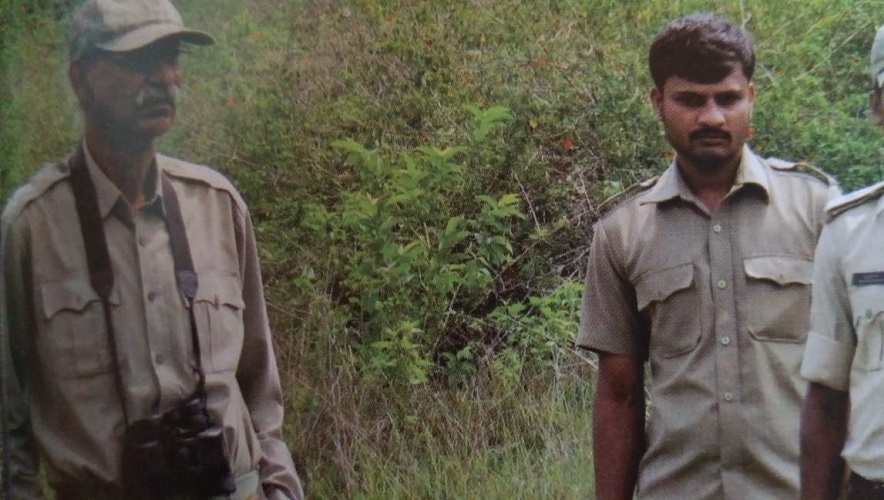 Dr Ullas Karanth compared him to the legendary biologist George Shaller, saying that if Chinappa had better education; he could've ended up like him. He also called him the Sherlock Holmes of the Forests, due to his knack of recreating a scene by looking at paw prints or shaven bark. For Chinappa, the forest was his school. He read all the books involving zoology and biology despite having a limited education.
Unforgettable tragedy he still can't recover from?
Chinappa, by far, was the best Ranger the forest had ever known. So obviously, when he announced his retirement, the entire force was in a hullabaloo. His seniors made jaw-dropping offers and his colleagues begged him to stay. It had been 23 years since he started as a passionate young forester. He had come a long way from there. But he knew it was time. Chinappa gave his resignation, aiming to fulfil society's needs through social work and awareness. He realised that it was easier to inspire the youth than try and change the system. But just days before he would quit, tragedy struck.
His forest which he dedicated himself to, went up in flames.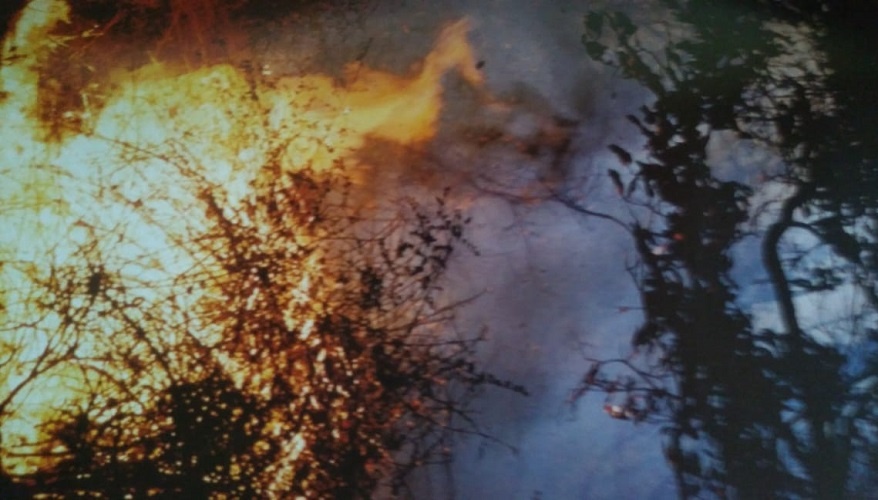 Chinappa, distraught, tried everything he could do to stop the fire, but he was too late. He never forgave himself for what happened and assumed responsibility for it. Seeing the forest go up in flames was too much to bear. Also, his house and property had been vandalised, burned down, by angry villagers. The proud Chinappa was shattered, and, probably it was the only time in his life where he was flustered.
Call it Quits – it was time!
Chinappa resigned soon after, in March 1993. After resignation, he received various offers from his friend Dr Ullas Karanth and the Global Tiger Patrol. He accepted the funds he received but felt something in him disagreeing. He listened to his inner voice and returned the money, deciding to be independent. Chinappa was educating the youth, and his interest greatened as a little boy expressed his desire to save nature at a slideshow presentation at Tumakuru. NAVICOED was founded by him. He educated children, teachers, youth and the general public about the environment.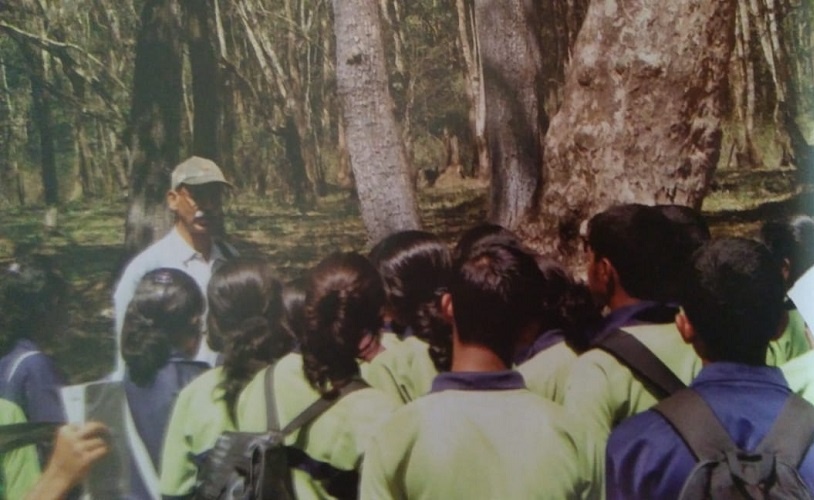 He distributes pamphlets and discusses about how to stop disasters like forest fires from happening in the forest. Even though Chinappa had limited formal education, he had an instinctive knowledge of the indigenous flora and fauna, from ant to elephant...The boy at Tumkoor gave him hope. He wants today's youth to remember one thing:
"When we neglect nature, we are basically destroying ourselves. We are not essential for nature to function. Nature is essential for us to function. When we start to co-exist with nature, we can finally live in peace." His words ring truer than ever, as Kodagu is rocked by ecological destruction and huge disasters today.
Chinappa received many awards. He received the "Real Heroes" award, the Sanctuary Lifetime Service Award, and the ABN-AMRO award in 2004, the New York Geological Society award in 1998 and Esso Tiger Conservation award in 2000, and also the Bhagsevak Award in 1996. But he believes that the real prize is the power of the forests that he hands down to the children of today. He believes in no god, but in nature, just like his ancestors. He refuses to go to temples, and the reason is as interesting as the man himself. He believes that nature is his family, and since at least one animal is killed every day, he believes that his house is a mourning house.
During his time in the forest, he stumbled across a Gaur, once in the morning, and again while coming back. Chinappa's instinct told him to follow the Gaur, and he did. To his utter astonishment, the Gaur's calf was lying injured, almost about to die. They took the calf back and sadly, it died despite his best efforts. Chinappa cried uncontrollably. The fact that the mother had trusted a human was an important lesson that remained in Chinappa's mind...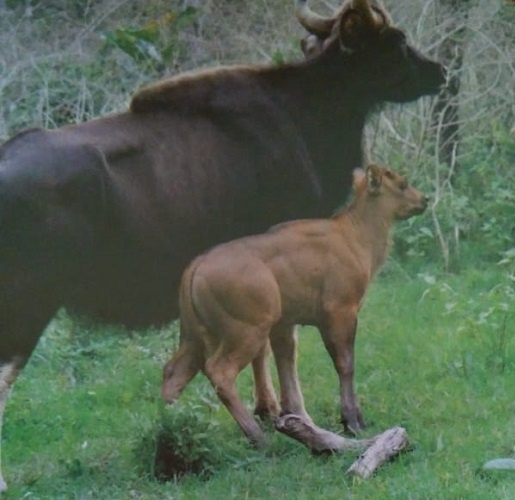 This cemented his belief in nature. One time he did enter a temple with his wife, gossip and shock spread in gigantic waves. Later, at a function, his wife was called aside and asked, "Is it true that Chinappa actually stepped inside the temple?"
Retired but still contributes.
The desire to contribute to the Earth is still burning in him. He is full of amazing stories that are difficult to encompass in a few words. In the words of Shivaram Karanth, "One who does good for society is hated by the evil-doers; this is what one can say when he/she sees Chinappa.". GR Sanath Kumar, a senior member of Wildlife First agrees, and says that "Calling a spade a spade is Chinappa's weakness. Let it be a child, official, senior, and friend, enemy, he never minces his words. This weakness might have made him the enemy of a lot of people. But even amidst them, he stands tall, upholding his dignity with grace and pride." S. Jeevan Rao, a lifelong friend and Industrialist says, "Chinappa's straightforward and courageous nature was a subject of dislike to his officials, but Chinappa never changed his personality. He upheld his pride, always." Kripakar Senani, a writer and photographer comments, "Chinappa's nature is like the British rule and the Indian culture. His curiosity is commendable. He is not educated by schools but is educated by the forests. His words are not just a stream of jungle tidbits, nor can it be taken for granted. That knowledge is indeed special...."
Such is the story of Chinappa, still standing strong at eighty years, happily retired, and living in a humble little house in Kumtoor. His son Manu has a daughter, whom Chinappa is very fond of.
His autobiography "Kaadinolage Ondhu Jeeva" is a treat to read. It is about a man who is willing to educate, love and spread awareness about nature.
To the youth of today – Spend as much time amidst nature and try to protect our only planet till another one comes along.
People may destroy your image, stain your personality, but they can't take away your good deeds because no matter how they describe you, you will still be admired by those who really know you better.