Diana Award 21 Technology is the best way to solve social concerns. Mammoth task but doable.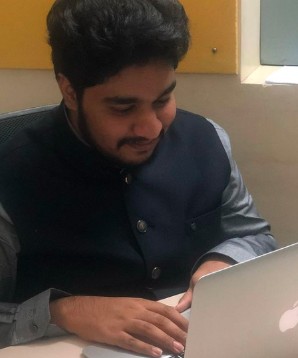 "I was alarmed by the statistics quoted by UNICEF. More than 370 million students globally were on the verge of hunger during the pandemic. More than 31 per cent could not be reached through remote-learning policies. As a result, many faced the risk of never returning to school again" said Akarsh Shroff, the recipient of The Princess Diana Award. It's no exaggeration that this young lad has received the honour from the Royal House of Britain for his philanthropic work. He is a young sociopreneur who is still not out of college and already has great achievements to his credit.
A Bright Child With An Empathetic Eye:
Akarsh Shroff, a 20-year-old Bengaluru boy went to National Public School and is currently pursuing his Computer Science Engineering at the Birla Institute of Technology and Science, Pilani. He was a part of social consulting internships at Goodera and Sattva. "As a consulting intern for Goodera, I have worked with US-based clients like GAP. While working as a summer consultant at Sattva, I have helped develop an index to measure the sustainability scores of FMCG companies", he explains his roles. He took part in research internships at IIM Bangalore and the University of Evora, Portugal in the sphere of social entrepreneurship. He also has volunteering experience as a member of prominent national and international NGOs. "I have always enjoyed building socially impactful ventures", he says. He gained experience as an Executive at the Nirmaan and was also the Director of External Relations for Enactus. In March 2020, he founded Grey Night, a BITS Pilani incubated and seed-funded conservation startup that develops advanced Femto-satellite based tracking systems used for wildlife monitoring. Using patent-pending technology, he designed methods to cut down the tracking costs by 20% for wildlife conservationists, research organisations, not-for-profits and governmental organizations. He could secure a seed fund of Rs.700,000 for a 3% stake and received a technical grant of Rs.1.3 million from the Government of India and the European Space Agency. So, looking at his work and activities, it is evident that Akarsh aims to solve real-time issues using technology.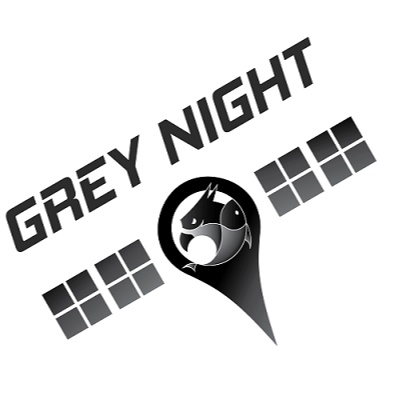 A Not For Profit Initiative:
In the year 2018, Akarsh Shroff founded a child welfare NGO called the S.P.A.R.K NGO. based in Bengaluru, Karnataka. He was in Grade 12 then. He initiated a fundraiser to ensure that children would receive nutritious food and skill-based education. To put things in detail, SPARK is a student-run NGO through which Akarsh has coordinated more than 16,000 hours of volunteering at 11 centres. He included four projects for Library Enrichment And Development, linguistic skill development, academic mentorship and interpersonal skill development.
During the covid pandemic, to ensure the smooth continuation of education of the children, SPARK initiated the Covid Impact scholarship of Rs 1,80,000. This find helped the kids overcome the financial constraints brought by the pandemic. Akarsh and his team set up 12 devices, including tablets and laptops with a steady internet connection, to ensure that children have access to online classes. His organisation also helped 11,000 beneficiaries by providing ration kits to guest workers and meals for the needy during the first wave. During the second wave, the team worked towards the distribution of medical equipment to six districts in the state. Akarsh managed a team of volunteers from 4 countries and also hired MBA interns from notable institutions to facilitate more than 5000 beneficiaries at 11 centres. He also designed a fundraising strategy that raised around ₹1.25 million through over 1000 micro-donations towards COVID-19 relief efforts for underprivileged children. On the whole, this BITS Pilani student could successfully raise over Rs 40,00,000 and inspiring 500 volunteers, to positively impact 5,000 children through SPARK - all this in just 27 months.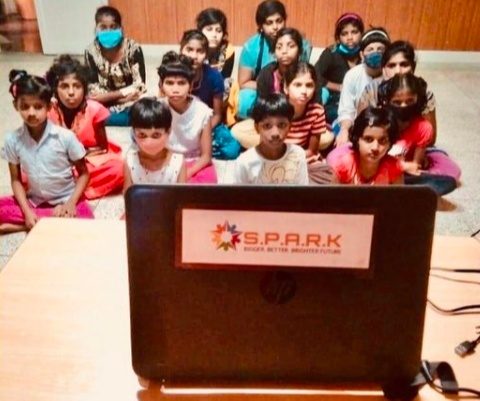 Awards And Accolades:
This pre-final year Computer Science student has bagged several awards for his humanitarian work. He was named as the Forbes India Teenpreneur' (20 under 20 entrepreneurs in India 2020). He was also honoured with the title of Ashoka Young Changemaker. The Hult Prize 2020, Malaysia, was also presented to him as a recognition of his passion for social entrepreneurship. He was the recipient of the BITS Alumni Association's Social Leadership Award - the youngest ever. For his philanthropic work, he received a letter of appreciation from the Karnataka State Cabinet Minister in charge of COVID-19 Information. Above all, Akarsh became the proud recipient of The Diana Award on 28th June 2021 in recognition of his work for children and raising more than ₹40 lakh for helping the poor during the COVID-19 pandemic in Karnataka. Talking about how he felt receiving the award, Akarsh said that he didn't expect that his small initiative would grow on a huge scale. "Princess Diana is remembered for her selfless commitment to social upliftment. As a Diana Award 2021 recipient, I feel empowered. I feel that I have the power to inspire more youngsters to take social action,''. He said his parents were elated when they heard the news. "They gave me a hug and said they are very proud of me,''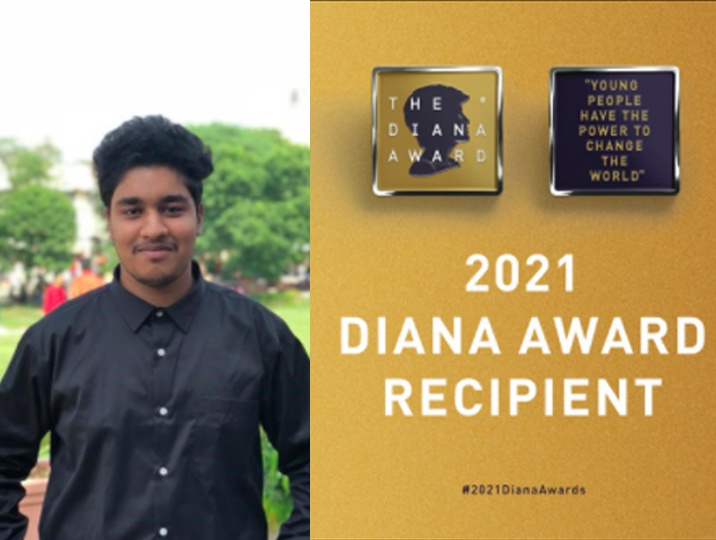 Looking forward to a bright future, this social entrepreneur who loves to address social and environmental issues with technology, says that he is looking for internship opportunities in Social Consulting, CSR Advisory, Policy Consulting or Government Advisory. "As an enthusiastic twenty-year-old, I believe I can create a 'Bigger, Better and Brighter future' for the underprivileged", he mentions.
What more can we speak of this vibrant young man apart from giving him best wishes! We wish his philanthropic activities continue to benefit children across the nation.

Know More About Grey Night

Follow His Work