Having lost her own brother to suicide, woman sets up her own helpline to help others.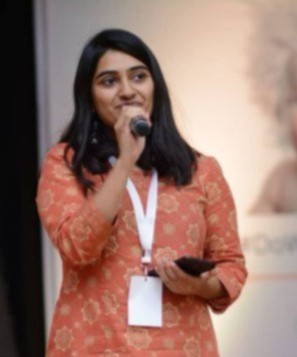 Imagine the pain of losing a younger brother to suicide with whom you shared laughs, giggles, talks, fought for the TV remote, and for the largest piece of cake! Raashi Thakran was 21 years old when she lost her 18-year-old brother to suicide and to date she couldn't come out of the pain. The stronger she wanted to become, the weaker she became. She thus decided to accept and walk through her grief instead of pushing it away. She channelled her emotions to work for a nation that sees no suicides in future. Her story pricks you in the centre of your heart causing it to bleed. But knowing about what she derived from her pain will make you see life from a new perspective.
Education And Career:
Raashi Thakran who currently resides in Pune was born into a military family in Dehradun. Owing to her father, Rajeev Thakran's profession, the family moved to places quite a lot of times which gave Raashi the opportunity to meet new people and places. Raashi, who shared close bonding with her family, especially her younger brother, Raghav Thakran, completed her Bachelor of Engineering in Information Technology from Savitribai Phule Pune University in 2019. She is currently working as a Marketing Executive at YourDOST. Prior to this, she extended her writings as the Mental Health Columnist for The Bombay Review from December 2019 to June 2020. She also worked as a global volunteer for AIESEC India for three months and as a part of it, she went to Egypt in January 2020 for six weeks to assist the refugees. She was involved in working with the refugee children at the Good Shepherd Learning Center, Cairo. "I created curriculums and curated workshops in order to work on their mental health and psychological wellbeing.", she said. This young lady, who is also a WICCI (Women's Indian Chamber of Commerce and Industry) council member and a certified QPR Instructor, has one thing in common in all the jobs she has taken up - working towards mental health. Yes, she is a mental health advocate and a social activist. There's something very deep that hit her hard in 2019 and for that very reason, she decided to dedicate her life to work for the cause of mental health.
One Moment That Turned Life Upside-down:
"On 6th January I lost my little brother to suicide. He was only 18 years old.", said Raashi with a heavy heart stopping the tears that could otherwise have rolled down her cheeks. Raashi was supposed to fly to Ahmedabad to join her new job when she came to know about the suicide of her younger brother. Both of them shared a special bond fighting, discussing various topics, eating and chilling out together, knowing about each other's plans etc. Raashi states that her brother was a happy and cheerful person who had an air of positivity going around him always. He is optimistic and looked so strong that Raashi could always count on him. All the happiness and all the strength she thought she got from her younger brother was burnt to ashes with his suicide. She couldn't make out the reason behind such a jubilant person ending his life! She started blaming herself for not asking him how he was doing and what he was going through. She thought that there is nothing to be hidden between them and her brother would surely share everything with her. But she was wrong! His suicide left her in trauma. Guilt killed her from inside and she was diagnosed with anxiety and PTSD (Post-Traumatic Stress Disorder). It was a collective loss for the family and all the three tried to help each other to get through the phase. "I was his big sister, why did he not talk to me? I still find it difficult to come to terms with this. I suppose it's a lifelong process," grieves the 22-year-old. With the help of therapies and with the support of family, Raashi pulled herself out of falling prey to mental illness. She rather decided to convert all her pain into a powerful force to help others not experience the pain of losing their loved ones.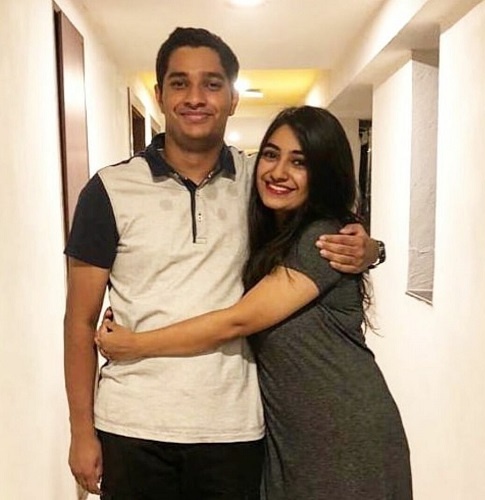 One Question And That's Where The Change Began:
While Raashi was going through this bad phase, suddenly one question rammed her mind. "What if Raghav had contacted some suicide helpline to seek help?". She immediately dialled 15 suicide helpline numbers available on Google and to her utter shock, only three of them responded. "What if someone called the helpline and didn't receive help? They would surely accept the dark side of their lives. What if he received help from the other side? He must have lived!" - thoughts came in like waves. The conclusion was that the suicide helpline numbers aren't doing their job effectively and she decided to change it. She came across a year's course, a flagship program called She Creates Change on Change.org and enrolled in it.
Raashi - The Mental Health Advocate:
As a changemaker, Raashi began to undertake various projects and raised her voice against social injustice happening in the country. In July 2020, she started a petition asking the government to launch a National Helpline Number for Suicide Prevention in India The petition received more than 3.9 lakh signatures. "I made the most of social media, posted on multiple platforms and within the first couple of months, we crossed two lakh signatures," informs Raashi. With growing popularity on social media, celebrities started supporting her claim, including actor Adil Hussain, author Malini Agarwal and others. The result? - A 24x7 suicide helpline Kiran (1800-599-0019) was launched by the Ministry of Social Justice and Empowerment on 7th September 2020.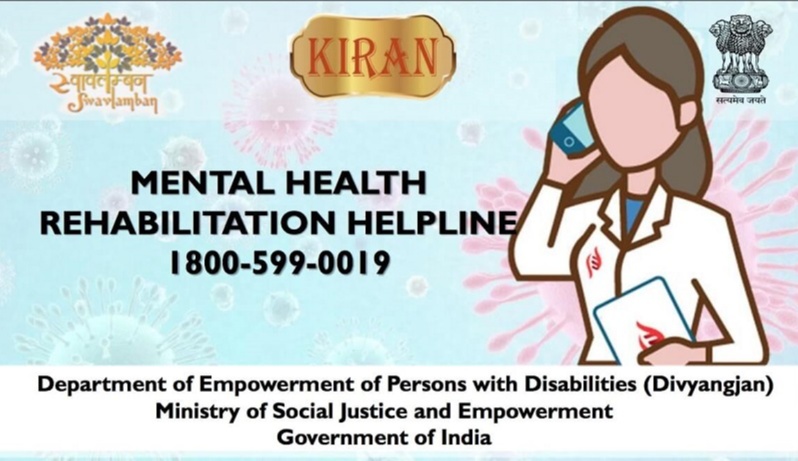 Raashi was featured in Huffington Post, Sputnik News, Times of India, Hindustan Times, The Hindu, Dainik Jagran and other news portals for her initiatives. Raashi immersed herself completely into advocating mental health and conducts workshops and sessions on suicide prevention. She has been a speaker at various national and international conferences including the International Youth Foundation's Our Future Our Voices Summit, Rotaract Summit etc and was also invited to various colleges including Gargi College, Lady Sri Ram College, Christ University Bangalore, D.Y. Patil College of Engineering, IBS Hyderabad, NMIMS Mumbai among others. She was also a panel member on NDTV's popular talk show "We The People" and was interviewed by BBC World News on World Suicide Prevention Day, 2020. Raashi's keeps a check on the helpline number and ensures that it is in working condition. Also, for those who DM her seeking help, she has collated a list of ten counsellors, some of them who offer their services for free or for a nominal fee. "I continue to derive my strength from Raghav, he is the reason I am going on. I want to continue honouring his memory because I know he is watching over me. More importantly, I want to continue being an advocate for mental health because I guess somewhere, helping others heals me," she says with a little satisfaction of coming out of her guilt.
That's Not All:
Raashi doesn't think that she has achieved her goal. She has a lot more to do. She continues to use social media to sensitise people about mental health. Her regular posts on Instagram are very helpful to take a call on various facets of suicide prevention. "I am not a mental health professional, I have just been through a whole lot. So I try not to give gyaan, I just share what worked out for me," she states and adds, "I am very vulnerable with my content, that's why I think it resonates with people.", she concludes.
Life throws tough times to everyone. How you receive them and emerge out of them solely relies on you. And once you are out of the critical phase, how well you use your experiences to help others sail their way makes you a true human. We wish Raashi good health and happiness and may she continue to educate and empower more people in her way.

Follow Her Work