Rejected but not dejected. Tea seller Hindi writer weaves real-life stories from stall customers.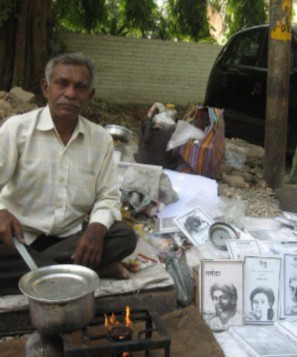 He sells tea. He writes stories. He travelled from Maharashtra to Delhi on a path with multiple turns and finally landed as an author who sells tea. The story of a tea vendor who contributed significantly to the field of Hindi literature in a market where writers in the national and regional languages are facing a lot of struggles because of a lack of response from the publishers and readers is sure to inspire you today. Let's get into the story of Laxman Rao who has made it big while straining tea into his customers' cups.
Tea Vendor And A Wordsmith:
If you happen to walk into the Rouse Avenue near the ITP area in Delhi, do stop at a stall where you smell the aroma of Laxman's steaming tea. You will not be disappointed with the taste of it and if you are a lover of words, mark what I'm saying now. You will never feel like leaving the place. Because, at his tea stall, Laxman serves amazing words along with tea. Why are we talking about a tea seller? For a reason, he is here on this page to awe you all. 63-year-old Laxman Rao is an award-winning author who published close to 25 books.
Stories From Around:
Laxman Rao who is a writer in the Hindi language collects the stories for his books from everything and everyone around him. The customers who come to sip hot tea supply him with stories to tell. Yes! His books are based on the real-life stories and experiences of his customers and other people around him. He has also written plays and political essays. The ideas for all these books are derived from his regular interactions with the customers.
"Some boys at my stall used to talk about a girl, their classmate, who did not speak much. I asked them if I could meet her. She then became a character (and title) of one of my books — Renu," he says. Rao who is poor and not so well off designs his protagonists to be rich and powerful. His books focus on the ground realities of life.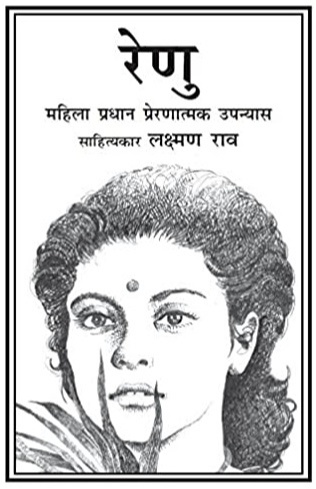 Rejections Didn't Cease His Ability:
As there were no schools in Laxman's village, he had to live in Amravati but due to financial constraints in his family, he also had to work as a domestic help for three years, and at a spinning mill for five years, while continuing his education. One of the incidents in his childhood served as an ignition for the writer in him to spark. One of his schoolmates, Ramdas drowned in a river and lost his life. Ramdas was known for being a rebellious student and one teacher helped him change his life and turned him into a favourite of everyone at school. This story became the base for the first book written by Laxman.
Knowing that Delhi is the place where there are many publishing houses, Laxman wanted to move to Delhi and take up writing seriously. In 1975, Rao came to Delhi when he was 22 years old by borrowing Rs.40 from his father with little knowledge that he is going to make it big one day. Five years passed and he started a tea stall at Vishnu Digambar Marg and office-goers and other passers-by became ardent fans of his hot, sizzling, delicious beverage. Eventually, he established his name and fame as the best tea vendor and also was on good terms with his customers. Interacting with them and knowing about them excited Laxman and he decided to pen his knowledge. He wrote his first novel and went to a publisher to get it published and the words of the publisher changed his life. When the publisher said, "Get out! A tea seller cannot write", Rao became more determined. He resolved to educate himself. In the next two years, he wrote his second book "Nayi Duniya ki Nayi Kahani" which was also underlooked by the publishers with a wrong belief that a tea seller's work will be of no good. He thus decided to publish his book all by himself. In 1979, using all his savings that totalled up to Rs. 7000, he self-published his novel, Nayi Duniya Ki Nayi Kahani and set to sell it by riding across the city on his bicycle stopping at the libraries and schools. Those who loved Hindi literature had his books on their shelves.
After his first book was published, he started to gain recognition as an author. In 1984, a senior Congress party member told the then PM of India, Indira Gandhi about Laxman, after he came to know about Rao and he was invited by her to meet and present his books to her and he was encouraged to continue writing. When he wanted to write a book on her life too, she said that he should write something about her tenure instead. Hence, he wrote a play called Pradhanmantri.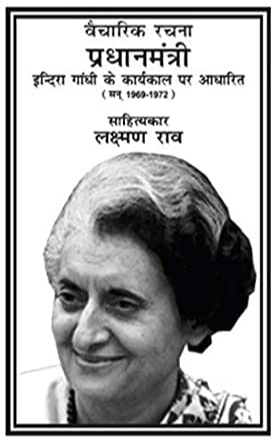 Though he wanted to present it to Mrs Indira Gandhi, her unfortunate death didn't give him the opportunity.
Renu, his other best Book, was personally presented to the former Indian president, Pratibha Patil, who was so impressed by his work that she invited him to Rashtrapati Bhavan, along with his family, on July 23, 2009.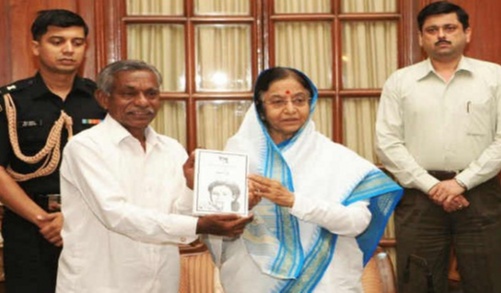 An Avid Learner:
This great writer who became a best seller with little education didn't want to stop his studies. He cleared the Class 12 CBSE exam at the age of 40 from Patrachar School in Delhi, and then went on to finish his graduation through correspondence from Delhi University. Currently, he is pursuing MA in Hindi from IGNOU.
"I chose to write in Hindi as I wanted my books to be read all over the country. So I started reading Hindi books as much as possible. I used to visit Daryaganj's old books' market every Sunday to buy Hindi books," says the tea vendor-writer.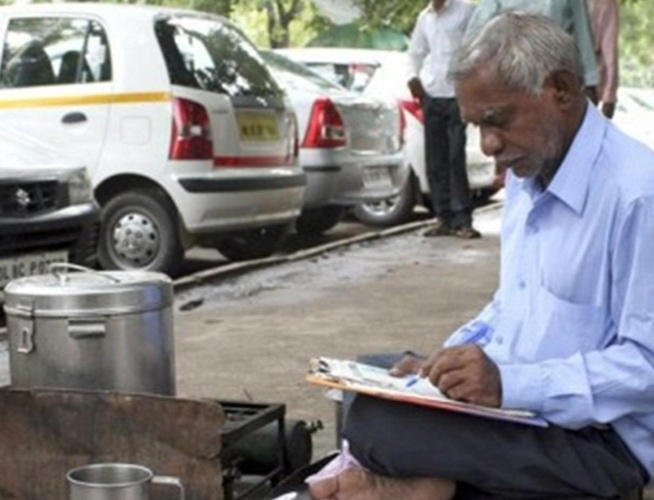 The Pen Goes :
Rao whose writings, as reviewers say, "exude a rare sense of honesty and humility" and that his "writings are woven around ground realities of life", is currently working on his upcoming books —Barrister Gandhi, which is based on the life of Mahatma Gandhi, and DANSH, a social novel. Other famous books written by him include Narmada, Parampara Se Judi Bhartiya Rajneeti, Ahankaar, and Abhivyakti. About 100 copies are sold from his tea shop itself every month, and the rest are sold through e-commerce websites. He also registered his own publishing company — Bhartiya Sahitya Kala Prakashan.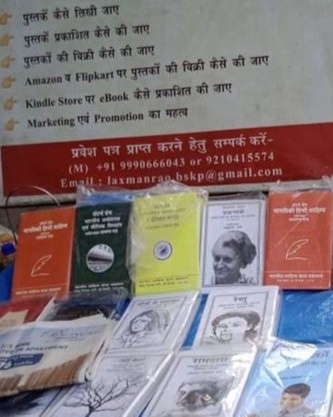 From being thrown out of the publishing houses to establishing a publishing house of his own, this man told us how to show your ability to those who rejected you once. Have faith in your abilities and nothing can stop you. We wish many young authors draw inspiration from Laxman and may many books take birth out of the Indian National language.

Buy His Book Here

Follow His Work