TC who became the District Collector. Cracked the Civil services in the first attempt.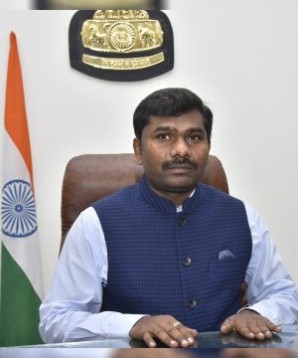 Neither his parents nor anyone belonging to previous generations has ever been to school. He is the first generation learner. Being a first-generation learner is not so easy. How much ever you learn in school, you still need to give in your part in the house. Homework and exam preparations and revisions everything happen at home. If you are a first generation learner, problem is that you will not have anyone in the house to guide you through your studies. Your doubts remain unclarified and your homework remains unfinished if you have any confusions. But, things should start with someone from somewhere. The first step is a little difficult which when passed successfully brings immense joy and triumph. Here is the story of one such first generation learner who cracked the IAS and is now counted on as the best officer ever working for the welfare of the needy. He is Gandham Chandrudu and this is his inspiring journey.
A Ticket Collector Who Became An IAS Officer:
How many of you remember that the former cricket captain was once a ticket collector? Well! Here is yet another man who worked as a ticket collector for over a decade and cracked IAS in his first attempt. Born into a family of agricultural labourers in Kotapadu village in Kurnool district, Andhra Pradesh, Gandham Chandrudu was the first person in his family to have received education and a good-paying job. Gandham went to a local school in his village until class V post which he appeared for Jawahar Navodaya Vidyalaya Selection Test to enter into Jawahar Navodaya Vidyalayas. He cracked the test and was enrolled into the JNV, Banavasi, Kurnool. Thus, with minimal school fees, his schooling was completed. He studied at JNV until class X and then appeared for the Railway Recruitment Board exam that allows students to take up the Vocational Course in Railway Commercial (VCRC). Clearing this exam, he graduated high school from the Railway Junior College in Secunderabad. Once the course was complete in 2000, that is even before he was 18, he was taken into Indian Railways as a ticket collector.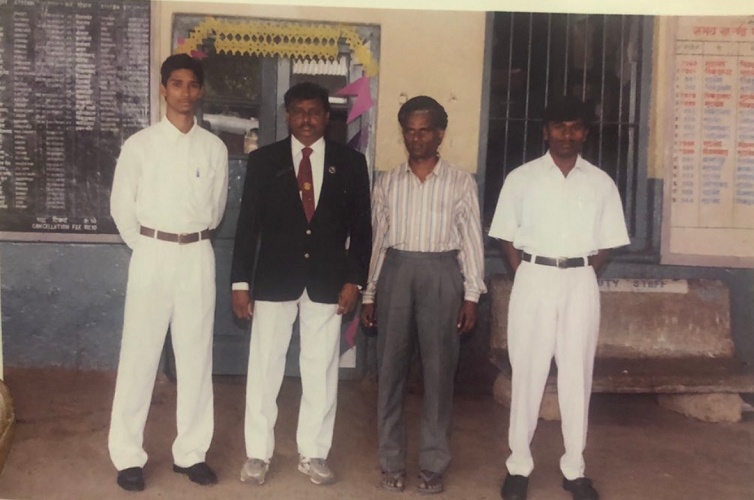 As he had a full-time job in hand, he couldn't continue higher studies by attending college. However, he pursued his graduation in Commerce and post graduation in Public Policy via distance learning through Indira Gandhi National Open University (IGNOU).
There's a reason for Gandham to look for a job immediately after finishing his schooling. His elder brother dropped out of college because of the family's financial constraints. Gandham thus wanted to earn a steady income and support his brother's education. Thus, with a job in Railways, his bank account filled every month consistently and helped his brother pursue education. His brother now works as an Assistant Professor in a college in Vijayawada.
Having been working as a railway ticket collector for over a decade, Gandham wanted to grow and get a fulfilling professional experience. So his eyes fell on the Civil Services. With the strong foundation he received from the Jawahar Navodaya vidyalaya, his preparations for the Civils started. He bought the required material for the CSE with money he saved and the stability of income aided to this greatly.
My parents supported every step I took and gave me emotional support to overcome any hurdle, he says.
However, with a full-time job, preparing for the exam wasn't as easy as expected. He wasn't able to take leave and thus he requested his supervisor to give him night duty where the public presence is minimum. This helped him study at night. He got his leave granted only for the last few days before the exam. He spent a total of 8-9 hours everyday for one year and this effort paid off!! With an All India rank of 198, he was given his much liked Andhra Pradesh cadre. He is Currently the District Collector of Anantapur.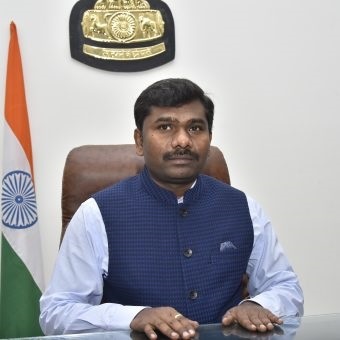 An Officer Committed to The Service:
Gandham was posted in Rampachodavaram in East Godavari district initially. This place was a home to various tribes like the Kondareddies, Kondakammara, Konda Dora, Kondakapu, and Valmiki who don't even possess the voter ID card. To allot them the voter ID cards, certain documents are required as ID proofs and age proofs. However, these people didn't even possess such important documents until then. Gandham took this as his first and foremost duty to get every individual of the tribes registered as a voter.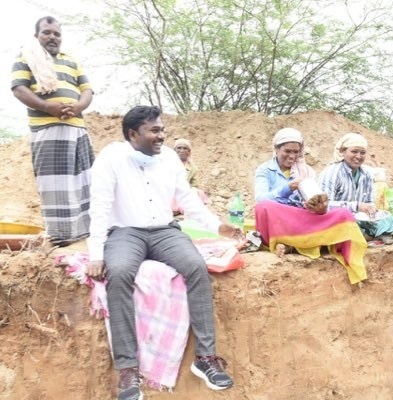 With a view that they deserve the right to vote and elect their representatives, starting from September 2012 to February 2014, he organised the process of registering more than 20,000 voters from tribal communities. With this, the communities that haven't voted since independence headed to cast their votes in May 2014.
"For anyone to cast their vote, they must have their Electoral Photo Identity Card (EPIC). These tribal communities didn't have these cards. They don't even have other basic documents to register as voters. This is due to the lack of awareness among these communities and administrative apathy. Seeing this pathetic state of affairs, I had no choice but to venture on an initiative that would fulfil their basic democratic right to vote," he says.
Gandham sent teams to these remote tribes to register these voters. Teams took their photographs, collected application forms with their signatures or thumb prints and processed them. They got them enrolled immediately allowing them to vote in the 2014 general elections. The voting percentage that never crossed 60 before ride to 77% in the assembly constituency. During the election, Gandham was promoted as Project Officer of the Integrated Tribal Development Agency at Rampachodavaram. Within the period of his service that is from 2014-15, he ensured that the communities have got all the basic facilities like the road connectivity, water supply and additional sources of livelihoods to the locals - wage employment through NREGA in particular.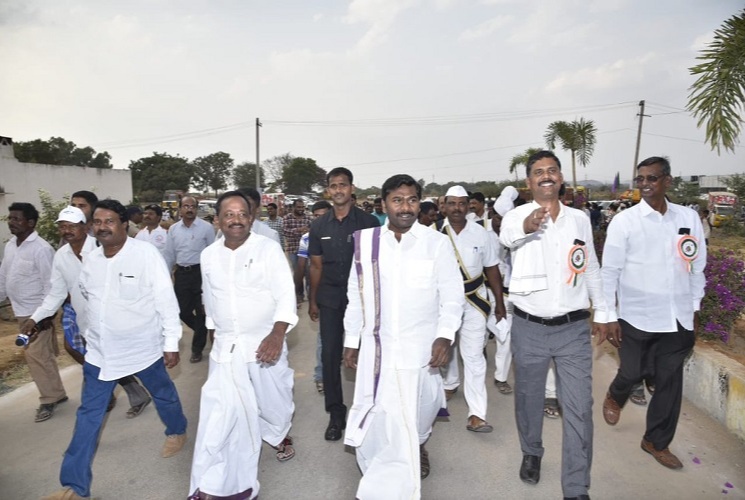 He then went on to discharge his duties as a Joint Collector from 2015-18 in Vijayawada. His biggest achievement during his tenure here is to successfully organise and conduct Krishna Pushkaran in 2016, where more than 25 million devotees attended within a span of 12 days. He was then posted as the Managing Director of the Andhra Pradesh Scheduled Caste Corporation, wherein his duty is to make sure that those who have entrepreneurial capacity were given low interest loans ranging from Rs 1 lakh to Rs 45 lakh to help them start their own businesses. His current posting in Anantapur district as a District Collector put on his shoulders the task of filling greens in the semi-arid region through an afforestation drive. His duty also includes raising the economic potential of the region as the region lies in the middle of the Chennai-Bengaluru industrial corridor and is also rich in resources. "We are focussing on enhancing the district's economic capabilities. Our main focus is on developmental needs of the district", he says.
Kudos to the boy who struggled hard to clear the JNV entrance and relaxed the burden of his education to some extent on his family. Kudos to teenager who took up a job after 12th to support his brother's education. Kudos to the determination of the government employee who was not satisfied with the government job that gave him steady income but wanted to do something bigger. Kudos to the man who cracked the Civils in the first attempt. Kudos to the officer who has been serving the people in ways innumerable. He is surely an inspiration to many youngsters of today who achieve something and consider it to be the topmost accompishment without walking further. His story tells everyone to not to settle for anything lesser than sky.

Follow His Works