Teenager is telling India's history through her App. Info is of great help while travelling.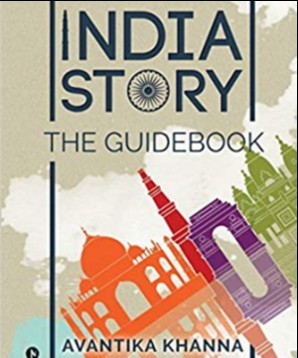 Let us tell you about Avantika Khanna who was the School Ambassador and Spokesperson at the Shri Ram School, Aravalli Campus, Gurugram. She would supervise the functioning of the entire Student Council and serve as a bridge between the student body and faculty. As the Secretary of Events, she worked in a team of 5, organised and coordinated more than 20 events for a student body of above 2500 members. She was involved in preparing budgets, handling logistics, and promoting events. She was also the Founding Member of ARTiculations, a 3-year-old venture that organised venues and sponsorships, collaborated with charities, led PR activities and outreach, and designed promotional material.

The proceeds from her exhibitions have also supported 'I Am Gurgaon' in their 'Million Trees Gurgaon' campaign. It was 2018 when she launched Asymmetry, a non-profit e-commerce venture that to economically support the artisans of the Santhaal tribe of West Bengal. Since rural artisans often lack the resources to turn their products into businesses, Avantika's initiative has got international market linkages for these artisans. By providing access to global consumers, she claims to have facilitated more than 400 sales transactions with an increase in revenue by 20 per cent while supporting artisans to create online product portfolios and video chronicles. Khanna, who received training in charcoal, clay, oil, acrylics is currently the Project Leader at 180 Degrees Consulting, Cambridge, England, United Kingdom and works with analysts from Bain & Company on a consulting project to devise a Post-Covid business model for a UK non-profit. She is also associated with Cambridge University Consulting Society from March 2021 as Events Director. Well, all about Avantika Khanna is here before you. Now, let us take you through one of the most interesting initiatives in which she aims to introduce India and her rich history and cultural heritage using the ancient tool of storytelling.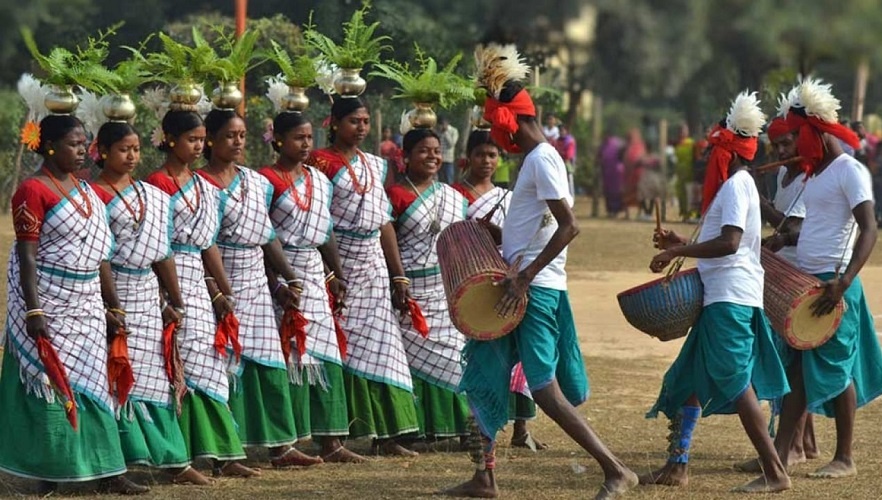 An Avid Traveller's Aspirations:
Avantika was born in Washington DC to Indian parents who were both marketing experts. She grew up in Seoul, Hanoi, and Dubai. Ever since her childhood, Khanna was passionate about learning various aspects of Indian culture and heritage.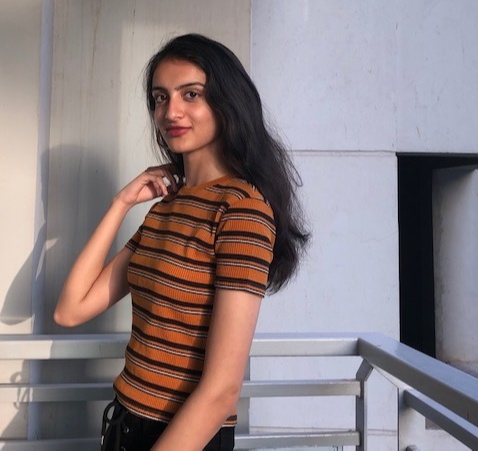 Her parents often played with her, games that required brainstorming to find solutions to everyday problems. This habit gave her a perspective with which she looks at neglected problems and comes up with solutions. Avantika is also interested in technology and is allured by its power to solve micro and macro problems. This graduate of the Art Institute of Chicago with a degree in BFA and Visual & Critical Studies has a real-time experience that led her to start her own venture. "I was on a trip to Edinburgh and saw that the country has preserved its historical monuments and culture in a great way. We in India also have a rich culture and history but we do not preserve it well. This inspired me to create a resource bank which would have the details of all the major historical points across the country," Khanna narrated the experience that drove her to kickstart her venture.
The Problem She Identified Her Country With:
Avantika, an avid traveller, has spent the majority of her life travelling and meeting the culture and heritage of the various places. Every place she visited, she was impressed by how well information about monuments was made easily accessible. On the other hand, in India, a country with vast historical pride, she found this lacking. Furthering her research, she found that very few historical monuments in India have audio-guided tours unlike in the West. This didn't help tourists in understanding the country's history and culture. She says, "Very few tourists in India volunteer to hire tourist guides; the availability of government-authorised tourist guides was also restricted to certain monuments. Tourists visiting lesser-known monuments were left with the pamphlets or headstones, with very few taking the effort to read upon the history of the place before or after the visit." - a problem she wished to address - using technology.
Successful Pitch-in For The Start-up:
During a startup competition organised by the Young Entrepreneurs Academy, Khanna presented her business idea to develop an entrepreneurial venture, the success of which led to the starting of her app, "India Story". This happened to have started way back in 2016 when Avantika was still in her 9th grade but she got it into full action only after she finished with her Class X board exams. The India Story app aims to chronicle the story of India through its monuments. It was launched on both IOS and Android by 2019. The main aim of this app is to instil respect and admiration for Indian heritage not only among foreigners but also among locals - "helping people rediscover India, one story at a time". This app runs on GPS navigation and narrates the history of each monument and other historically-prominent places in Indian cities. The driving principle behind this app, as Avantika states is her firm belief - "The loss of both intangible and tangible culture is a loss for human history and global diversity." Khanna works with a dedicated team of young boys and girls who are also students to curate the historical facts. It also partnered with organizers of cultural walks and certified tour guides who can further be contacted through its website. A completely student-run app, India Story works through storytelling along with curated audio tours of Indian monuments. "As an Indian, I have grown up hearing stories from epics, mythology and folk tales. Storytelling is so integral and deep-rooted in our culture, not only as an instrument to know about the past but also as a framework to shape our values and ideas.", she says. The app works in such a way that every time a person reaches an audio site, it tells the user about the history of that place. Thus, India Story is all about merging the ancient art of storytelling with the nation's proud past through new-age interactive audio guides using a tech platform. "It seeks to rekindle pride in the hearts of Indians about our country's past as well as highlight the necessity of preserving its archaeological symbols - an amalgamation of modern and the ancient," she says.
Avantika raised seed funding for her project from the Indian Angel Network, the country's leading fund for early-stage startups. The app currently covers 70 monuments across 15 cities with a team of 30 writers, marketers, photographers, and programmers who add the tinge of their youthful vigour to make the content relevant to all age groups. Khanna takes care of team management and strategic direction and supervises marketing, content creation, and IT. Within just a month of its release, the app has got nearly 200 downloads.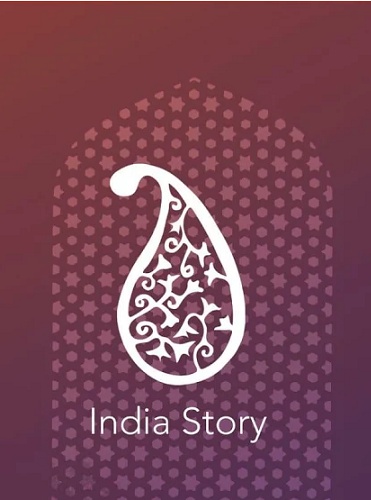 Challenges Met:
As a young entrepreneur, Avantika had to face challenges in convincing prominent business heads about her business idea. She says that a school student who wouldn't be given much attention as compared to the adults faces difficulty in making the investors listen to what she had to say. But Khanna crossed it with her will power and was able to get the required funding. Finally, the app has also received recognition from the Ministry of Tourism, Government of India and was also featured by various national publications such as The Times of India, The Financial Express, The Indian Express, Morning Standard, Yahoo Finance and Mid-day.
Plans For The future:
Avantika, who also authored a book named India Story - The Guidebook, which draws on this ancient art of story-telling to highlight the past of India, says that she wants to study how culture and history impact different aspects of the economy. She wants to apply that knowledge for enhancing the performance of her app. "We need to understand that our history is a huge part of who we are. We need to revise the story-telling art of India in an interactive and more appealing way so that it appeals to a wider audience," she says.

Follow ARTiculations

Know More About India Story App