"Navya" AI approach provides correct diagnosis and information to cancer patients.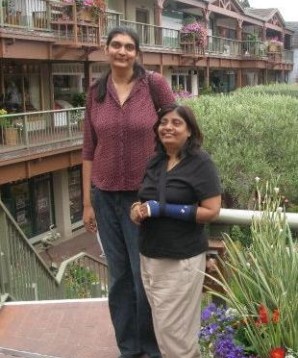 Born to Touch the sky:
Inspired by her famous father who was a basketball player at the national level, 6 feet 11-inch-tall Gitika played women's national level basketball for India. But, she is famed for her immense contribution to healthcare. With her 'do whatever it takes' attitude Gitika founded 'Navya' an organization that helps cancer patients get the right access to right expertise at the right time.
Experience counts:
Gitika's more than quindecinnial experiences after a bachelor's degree at Harvard and masters in management at Sloan aided her intention to start her own company. She is a thorough investor and close observer of developments in healthcare technology. She is an ardent supporter of innovation. She was in touch with communities that built entrepreneurs and helped meet their needs through her experiences and resource contributions. Currently, she resides in Boston in the USA actively helping young people make right career choices. More so, her fascination for entrepreneurship compels her to guide young entrepreneurs through her advice in helping improve their startup companies.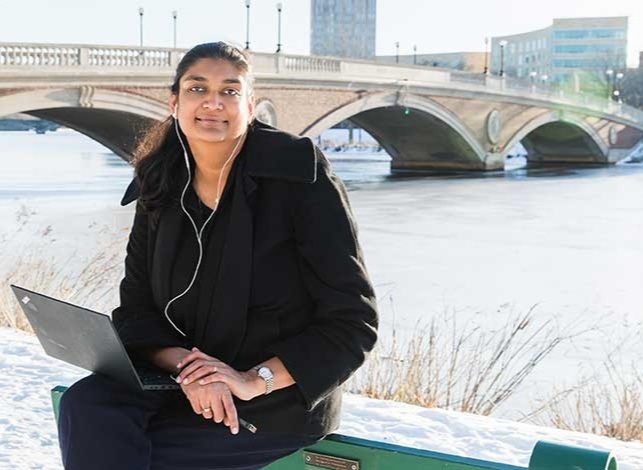 The Emergence of Noble Navya:
"Navya" was born after Gitika and her family had a terrifying experience in trying to avail the right information, appropriate diagnosis and treatment for an extended family member who had cancer. Hence, Navya as an organization was created to help people suffering from cancer address challenges of mis-information about the treatments available to them. Gitika Srivastava and her partner Dr.Naresh Ramarajan, for whom too in his practice emanated problems in making choices in complex cancer cases, jointly established this initiative. They also worked with nonprofit organizations, hospitals, academia in order to establish better health outcomes for patients with cancer. Navya closely works with world famous cancer center in Asia called as the TATA Memorial Centre (TMC).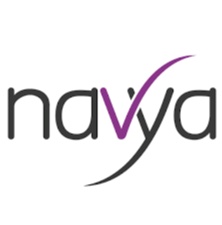 How does it work at Navya?
To provide correct information to patients from qualified doctors treating cancer patients, this particular organization decided to leverage technology and use Artificial Intelligence (AI) and machine learning as means to meet patients' information needs. A patient/family member has to visit the website www.navya.care. Once the patient registers, he/she has to fill the relevant demographic and available clinical details. After making the payments, he/she has to upload the scanned copies of medical reports. Here, the patient has a choice to notify the experts regarding their treatment preferences which are taken into account during treatment recommendations. The reports are then processed by AI in such a way that it is run through a database containing clinical studies and outcomes of patients who have treatments with similar types of cancer (cancer treatments can vary depending upon stage of cancer and can respond to different treatments differently). After this Navya consults a panel of experts and provides their recommendations to patients within 24 hours at the patients' Navya account. This is beneficial to patients in terms of wasting their money and time on travel. It also acts as a second opinion to patients other than the originally treating physicians.
Organizations supporting Navya:
Right from its inception, Navya received support from TMC's oncologists. The strong collaboration between TMC and Navya helped build a decision engine that was on par with clinical decisions made by cancer experts. They also built an Expert App through which case summaries of patients could be uploaded and experts from TMC could provide their recommendations for cancer treatments. The National Cancer Grid initiated by Navya is the largest medium of cancer networking in the world. This initiative funded by Government of India's department of atomic energy adopted unwavering standards of cancer care slowly relying on evidence based management guidelines. Over time, many other hospitals began to partake as research collaborators with Navya and became participants of expert decision making
Like the saying goes 'supporting another's success won't ever dampen yours.' Many organizations across India considered it as a moral responsibility to support Navya's noble work.
TATA trusts
Harvard Business School
University of California Los Angeles
Mahindra
Dr.Reddy's
Medi Assist
CanKids ( supporting parents of children with cancer)
Impact foundation
V Care Cancer foundation
Mangalam charitable foundation
Honda Motorcycle and scooter India private limited
Airports authority of India
Helping more than 50,000 cancer patients worldwide, Navya has gone a long way in making an indelible mark in the cancer treatment space. We wish Gitika and the entire team of Navya great success in their passionate journey of cancer care.

Click Here For More Information

Like And Subscribe For More Updates

Install The App For More Information
Video on Expert Opinion by Navya: