Budding authors in Srinagar find a way to publish their work.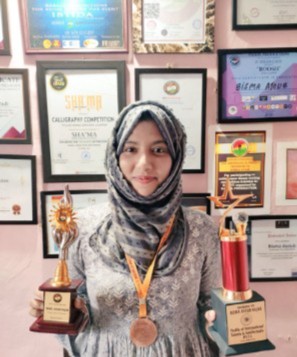 Till now, we have read countless stories of authors who made their mark with their writing. But this story is a little different. Though it is about an author, it's all about how this author wanted to help other budding authors realise their dream of publishing. When Bisma Ayoub noticed how difficult it is to get a book published, she wanted to help those authors who are struggling with the same. Let's get into the journey of Bisma Ayoub from Srinagar and know what she has done in favour of emerging creative minds. So, here is the story of author Bisma who says, "Words have the power to bring a better change in a person and in a society, so we should contribute our best through it."
A Medical Student's Inclination for Writing:
Bisma Ayoub is a 22-year-old girl from BotaKadal-Lalbazar area in Srinagar. She is a medical student and studies at a dental college. Though she is pursuing a dental technician course, her interest in writing goes back to when she was a child. She started writing in 2013 and her first writings include poems in Urdu. Over time, she started writing in English and Kashmiri as well. Her writings don't confine to just one genre or subject but carry the flavours of wide-ranging subjects. She is also an avid reader. Apart from reading and writing, Bisma also loves calligraphy. "By means of calligraphy, I want to give a message to people that patience and hard work are the best virtues to have within a person. Your every dream will be a reality if you work with dedication and patience.', she says.
The Creative Minds:
Bisma released her recent book called "Creative Minds". In this book, she brought into the mainframe, the work of 28 other writers from Jammu and Kashmir. Bisma says that she realised how difficult it is for a writer to get their work into the spotlight and finding a publisher in the first place is a tough task. Writers, she says, put a lot of efforts into their work but often don't get an opportunity to prove themselves. "Through my book, I wanted to give a chance to all those writers who never get an opportunity to publish their work.", she said. Bisma, whose work has been published in three books so far, thus decided to start her very own anthology by realising the dreams of 28 other writers from Jammu and Kashmir. The book "Creative Minds" is a collection of many minds with a touch of creativity.
It's a poetry collection taken from different authors and compiled in a book. The book is a combination of emotions that gives the readers a lifetime experience gifting them zingers of emotions in their mind while reading. It showcases the works of various writers who had one thing in common in their minds - to pass a good message to the reader, be it social, political or economical or something related to poetry. Thus, the book is a combination of different thoughts made by different minds on different subjects. With a motive to promote and empower young talented writers from Jammu and Kashmir, she decided to launch this anthology. She got the book published with the help of Notion Publications and is managed by Sahil Chopra. This book is currently available on the Amazon site. "I wanted to break the stereotypes that, you are a writer only when your content gets huge likes, comments and shares. A writer is the one who has depth in his/her words and can connect the outer world with his/her inner thoughts. They never get acknowledged for their precious work because, maybe, their online family is not so big and they don't receive a huge number of likes. I want to thank all the Co-authors of this book for showing their trust in me and working as a family. I wish them a great journey," Bisma said. The response to the book is very good so far.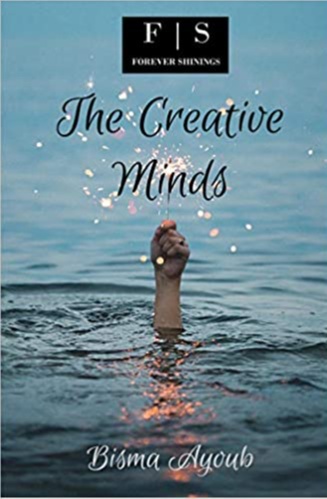 Bisma, who says that she personally likes Ravindra Singh a lot as she started her writing journey only after reading his book, mentions that hard work paves way for success. She says, "It is a known fact when we step into new territory, we often face many difficulties. It is quite difficult for a writer to get the publishers. But as far as I'm concerned, I was sure that my work is the best and I will definitely get a publisher. It's your work and hard work that paves a way for success." This empathetic author who thinks of others sailing on the same boat is currently working on her next book that's purely based on pain and motivation.
May she empower and uplift many budding authors along her way.

Follow Her Work

CheckOut Her Book