Empowering specially-abled kids through sports academy can be such a boost to their confidence.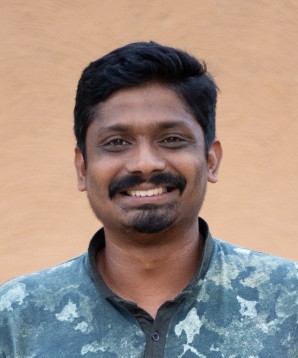 Children with disabilities should be treated like every other child. But unfortunately that doesn't happen. No educational institution allows mentally or physically disabled children to be alongside the normal children fearing numerous unnecessary aspects. But when students with disabilities are also allowed to enter the common sphere, their confidence levels increase and they start feeling inclusive. Participating in sports is something that builds one's physical and mental ability. Moreover, when it comes to children with disabilities, introducing them to a sport shall surely bring about a lot of change in their behaviour and attitude. According to a study conducted in 2011, close to 78 lakh people under 19 years of age suffer from some or the other disability. Out of this, 61% of this population have access to schooling and education on a regular basis and the rest of them don't. Thus, playing a sport is a dream for all of them. This is where exactly Delhi-based Aditya KV stepped in to bridge the gap between disabled children and sports. Let's know Aditya's story to find out what made him think of helping kids with intellectual and physical disabilities enjoy sporting and outdoor activities.
Not The Routine Job With The Clock:
Aditya KV completed his degree from Amrita School of Engineering and went on to work with Tata Consultancy Services as a Systems Engineer for three years. As years passed, Aditya felt the corporate 9-5 rat race to be monotonous and he felt restless. He wanted to do something that could bring about his creativity and enthusiasm benefitting the community. He thus quit the job and joined the "Teach For India" fellowship.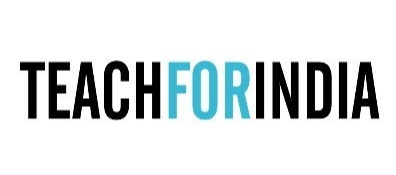 Teaching That Triggered The Thought:
After completing the fellowship, Aditya went on to teach kids from low-income and impoverished backgrounds at the Powai Municipal School in Mumbai. He had four students with special needs in the school and that is when he closely observed the difficulties of special children in their personal and acamedic life. They are often looked down upon, are denied opportunities, and are taken for a ride by their peers. They are often judged and targeted thus making them weaker and weaker mentally, socially, and academically. Aditya wanted to bring change in this very aspect. He wanted his school to be inclusive. Thus, he took the help of sports and started a football tournament inviting everyone to take part. This tournament brought all the students together and when Aditya looked at the students with disabilities, he found that there is a tremendous improvement in their confidence levels. Aditya, who is a sports enthusiast himself noticed the level of transformation that the children underwent and how the football tournament changed their attitude. He then decided to take this to the next level in order to benefit the children with special needs.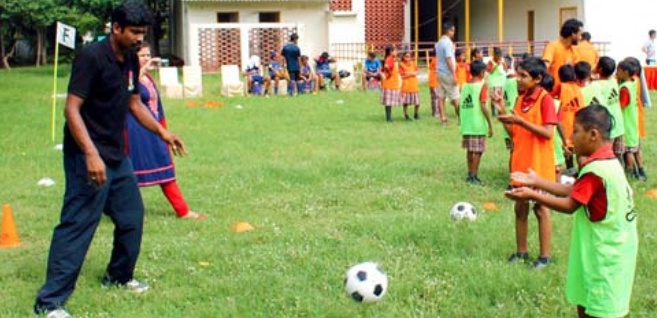 Personal Experience That Stood As The Driving Factor:
During his college days, while Aditya was playing football, he suffered severe injury and suffered tears in ligament, meniscus, and cartilage. He was confined to bed and was restricted from doing anything for quite a few months. He then became sensitive and empathetic towards people with disabilities and realised how helpless they feel. Collecting all these experiences he bagged from his college days as well as during his stint as a teacher, he decided to work for the progress and inclusion of children with disabilities. He thus laid foundations to an NGO in 2017 and named it Umoya Sports.
Initially, Aditya volunteered with other NGOs that are working in the sphere of Physical Education in order to gain a better understanding of the syllabus and pedagogy to be followed. He also interacted with parents, special educators, and sports teachers and finally built a sports programme along with his team. This sports programme was meant for one year and he launched this as a pilot project in a special school at Gurgaon. Aditya got great feedback for the pilot project and with this as the driving factor, Umoya Sports flagged off its flagship sports programme for the students with intellectual and physical disabilities, known as 'Joy of Play' which is integrated with the academic curriculum of schools.
Through Umoya Sports, Aditya is working towards designing sports curriculums and also organises several inter-school sports fests and events. The team has launched several initiatives to help the children with special needs develop required skills.
"Children with disabilities are often seen through a negative lens and subjected to discrimination. They are constantly deprived of opportunities not only on the academic front but also when it comes to other non-scholarly activities and sporting opportunities. The idea behind launching Umoya Sports is to enable these children to develop their physical, emotional, and social faculties by playing beyond barriers, and enjoying sports like anybody else," Aditya KV shares in an interview. Umoya Sports also collaborates with schools dedicated to special children and implements various training programs in sports like basketball, football, cricket, badminton, athletics, and yoga. They have also appointed trainers to conduct sessions and help children hone their skills.
"The entire programme has been designed keeping in mind the needs and limitations of students with special needs. As part of Joy of Play, each child goes through 108 hours of training in multiple sports over a period of one year, for which we charge a nominal fee from the school itself," explained Aditya. Some of the prominent programmes taken up by this NGO are the Mission XI Million, a football competition on the lines of FIFA U17 World Cup, and a football workshop in partnership with Delhi Dynamos FC at VISHWAS Vidyalaya in Gurgaon.
Pandemic Couldn't Pause The Power:
As the corona virus pandemic hit the world, everything came to a standstill. In view of this, Umoya Sports launched a digital education initiative named 'Ability Spark' for all children. This includes online fitness sessions that can be accessed by parents, caregivers, family members, and friends free of cost. The classes were subscribed by 500 people till date. The NGO also received donations from Teach for India's InnovatED, the social incubator Unlimited India and the Indian multinational Wipro. On the whole, within the past three years, the NGO has touched the lives of about 1,250 students from eight different schools.
Thanks to Aditya who thought about the well-being of those who are discriminated and excluded from the rest. May his initiatives empower and enable those who the world considers to be disabled.

Know More About Teach For India

Know More About Umoya Sports
Follow Umoya Sports Work