Some "Masks and PPE kits are dangerous to nature" here's why?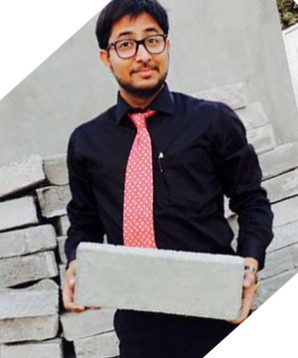 It was a common thing that we all have bumped into stuck chewing gums under our school desks. We all had that one naughty friend who must have stuck the gum to our trousers. We must have made long faces, yelled and fought with that monster trying to get rid of the gum. Once it is out of the fabric, we all must have forgotten it. But binish did something different. When he was in grade 6, his friend stuck chewing gum to his pants. binish tried to pull it off his clothes using paper. He could finally pull off the gum and wrapped it in the same paper. After some time, he observed that the gum along with the paper hardened into a thick block. His brain started thinking in ways innumerable and he created striking marvel out of this sticky chewing gum in his home laboratory. Okay! Without much ado, we will take you through the story of the Recycle Man of India, Binish Desai, a 27-year-old doctor from Valsad, Gujarat.
What's The Outcome Of the Chewing Gum Experiment?
As an inquisitive child, binish, who was always keen on learning new things, established a laboratory in his home to conduct experiments. Just like the boy who ran a secret laboratory at home in his favourite cartoon Dexter's Laboratory, Binish also became a young innovator who tried his hand on everything he found intriguing. To the hard chewing gum and paper combination, Binish added some ingredients and binders to keep it sturdy. It was becoming harder and harder day by day and he didn't really have an idea of what the outcome of it should be. At that time, he happened to come across a slum where the dwellings were poorly structured and seemed weak. Something struck his mind at that very moment. He thought of designing a low-cost brick out of the hard substance he has been working on in his laboratory for quite some time then. Boom! "With low-cost bricks, cheapest houses can be constructed and those will be of great help to the slum dwellers", he thought. He relentlessly continued his efforts towards making the brick and it was finally ready. When he was just 16 years old, he could design a low-cost brick that could be used for infrastructural purposes - the P-bricks.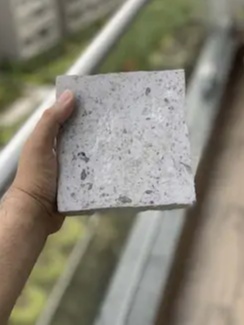 An Emerging Entrepreneur:
From there on, he started his entrepreneurial journey by founding BDream. "I faced a lot of flak from my relatives, family members, and friends. They thought I was crazy and wasting my career. Though it bothered me a little, I simply decided to follow my heart. I started BDream Foundation with just Rs 1,600 in my pocket," Binish recollects.
The initial days were tougher than the toughest wherein Binish lacked finances, space to set up the firm and many more likewise. Binish overcame every hurdle with sheer grit and over a period of time, BDream ended up constructing 11,000 toilets, houses, and buildings in rural Gujarat, Maharashtra, and Andhra Pradesh.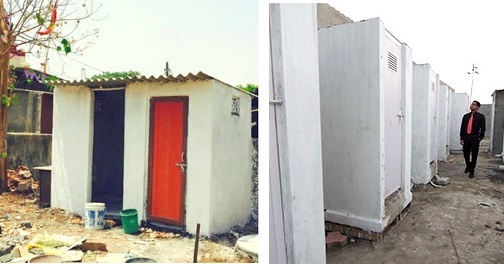 A Death Blow but Rose From Ashes:
In 2016, Binish was dragooned into giving away the patent he earned for the P-brick by some investors. He was so pressurized that he could do nothing but withdraw from his self-established firm. His BDream melted into a dream. For the next two months, Binish couldn't lead a normal life. He shut himself in private and spent several sleepless nights. Before any mental illness could curb him off, he bounced back and set up Eco Eclectic Technologies in the same year, 2016. With this, he has not only set up a manufacturing facility but also established a dedicated research lab to innovate new methods to recycle industrial waste.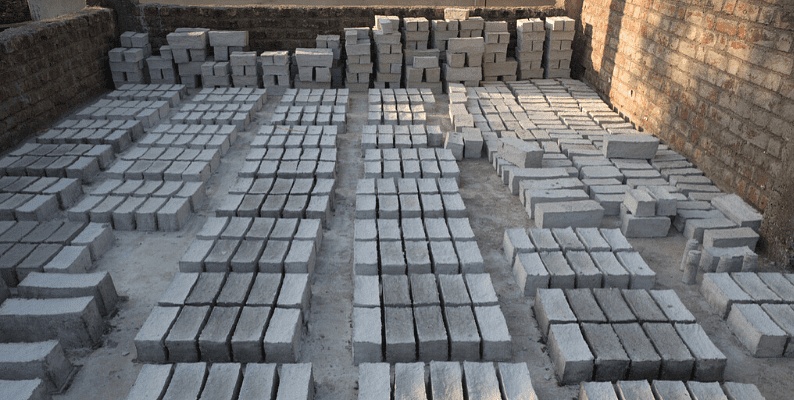 I did not want to confine my efforts to recycling paper waste to make P-bricks. Hence, we began working with 50 other types of industrial waste like metal, wood, and textile trash. We broke the waste down, and then managed to make a range of products like artificial wood, fabric lint, precast roofs, soundproofing panels, acoustic panels, wall panels, absorbents like crude oil, etc, he says in a voice of confidence.
Eco Light - A Ray of Light:
Binish started another venture with an intention to provide employment opportunities to widows and uneducated rural women. He organised training sessions for them in which they were taught to make clocks, bags, and other accessories from waste. Binish's ventures were able to recycle around 1996 metric tonnes of waste that resulted in the reduction of 3,592 tonnes of carbon emissions.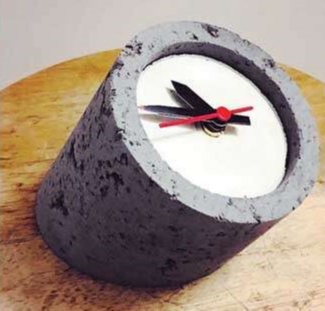 Masks, PPE Kits and Gloves - Protectors against COVID-19 But A Threat to Nature:
When everyone spoke about how lockdown reduced the levels of pollution, binish could only think of the toxicity caused to the soil as well as the marine life due to the disposed masks, PPE suits and gloves. He locked himself in his home laboratory and started to work on recycling the used masks of the family members.
"I dumped them in a bucket of disinfectant for two days before starting work," says Desai. He further mixed them with "special binders" created in his lab. He then created Eco Bins to collect PPE waste. After following proper sanitation protocols, the material was shredded, added to industrial paper waste that's taken from paper mills, and then mixed with binders. The mix was set for 5-6 hours before being dropped into moulds. The bricks, thus obtained are naturally dried for three days and are then ready to be used.
Wow!! As soon as he thought of the harm these Covid shielding products could cause, there emerged the solution!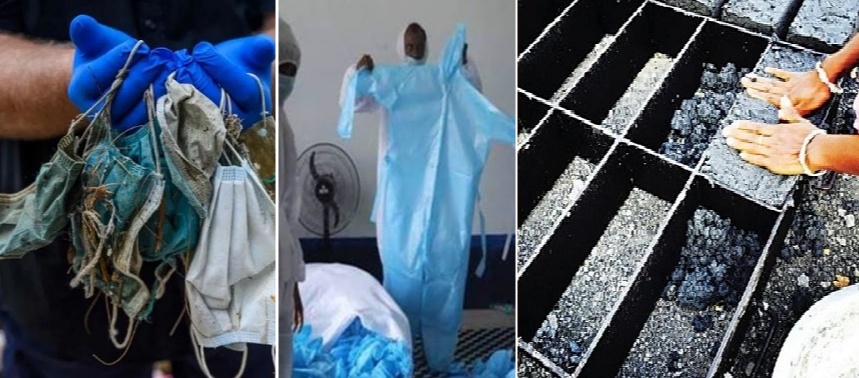 The Gemstone Rewarded:
Binish was featured in the Forbes 30 Under 30 Asia list of successful Social Entrepreneurs in the year 2018. His journey was documented in a book, "The Recycle Man" by Nikhil Chandwania, an entrepreneur and author in 2018.
What rewards can define a person with immense determination? May many young minds inspire from his story and walk towards building themselves along with a concern for the community, nature and the ecosystem.

Know More About Him

Follow Him For More Updates