Indian based American urban planner became the Los Angeles city council.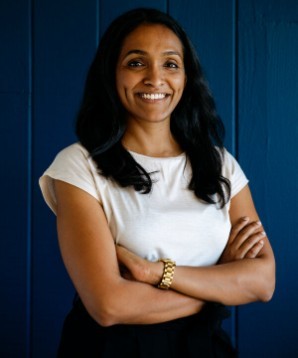 A time comes when civilians find the inability of the elected representatives so frustrating that they decide to question. Gone are the days when politicians offer goodies and perks to voters while campaigning to get their job done with a view that voters fall for false promises. Yes, it was the case in earlier times but not now. The current scenario took a swift turn wherein the elected representatives are not just questioned but are being swept out by the civilians who are opting to contest in the elections themselves. Here is the story of an Urban Planner who was not happy with the work of the city council member and decided to get into the field herself. She contested the elections, reached people, and spoke genuinely about the problems persisting in the city. When there's someone from within the common public who is honestly speaking about the existing problems knowing their in-depths, people are sure to turn to them with great expectations. That's how this Indian woman with great vision became the Los Angeles city council member. Let's know more about Nitya Raman and her wake as a council member.
Historic Achievement:
In a scene that's first-ever in the history of American politics, surprising everyone, Nitya Raman unseated an incumbent becoming the first city council member of Indian Origin in Los Angeles on November 6, 2020. 39-year-old Nitya Raman is an urban planning officer and a community leader. She was born in Thrissur but has been living in the US since she was 6 years old. As her husband's family hails from Madurai and Tenkasi, she lived in Chennai for a few years where she started the Transparent Chennai initiative. This project is aimed at empowering the people of slum and make basic services like clean toilets and drinking water accessible to them. It also helps them to find a voice in local governance. They are also trained in using maps and data to enjoy the best of services. The firm also aims to improve sanitation in the city of Chennai.
Why is this lady so conscious about slums and redesigning the cities?
Well. The answer to this question comes from the roots of her education. An undergraduate from Harvard University, Raman received a master's degree in Urban planning from MIT. In 2013, Nitya moved to Los Angeles and worked with the City Administrative Officer of Los Angeles.
A Close Observer of the City:
During her work with the City Administrative Officer of Los Angeles, she observed that much of the spending on homelessness, close to around $100 million, was being used in arresting people than in providing services, outreach, or safe housing. In order to extend services to the homeless like providing them with meals, clothing, health care, housing, and employment opportunities, she co-founded a non-profit along with a group of neighbours in Los Angeles named SELAH Neighborhood Homeless Coalition in 2017. Apart from this, she was also the executive director of Time's Up Entertainment. The coalition involved hundreds of volunteers and educated everyone about the growing homelessness crisis.
Her Concepts of Campaigning:
When she came to know the stories of people who had to move out of neighbourhoods due to high rentals and also when she witnessed how the protests over the death of George Floyd in May exposed the fault lines in police funding, along with her focus on homelessness, she also spoke about equipping these people effectively. She has also focused on equity and safety for women in Hollywood owing to being the former executive director of Time's Up group that raised voice for the #MeToo movement.
The Campaign and The Winning:
Nitya, who made homelessness and housing issues as her the weapons of her campaign, won a tough local fight in November. This progressive who was endorsed by Bernie Sanders has beaten the Democratic Party incumbent, David Ryu who was endorsed by Nancy Pelosi and Hillary Clinton. Her winning showed how much progressives can impact by just organizing at the local level. The powerhouses of her campaigning were the local advocacy groups along with the Sunrise Movement and Democratic Socialists of America. She endorsed powerful policies right from backing a Green New Deal, to arguing that some amount of the Los Angeles police department's budget must be diverted towards paying for the unarmed community crisis specialists and outreach workers. She also stressed upon the rent forgiveness program in view of the coronavirus crisis and opposed all the policies that criminalize the homeless.
We built our campaign around voter engagement. Even before the protests, we had over 600 volunteers come out. We knocked on 80,000 doors, which as far as we know, is a record. By the general election, we had 2,000 volunteers overall. We had 1,000 people just in our Slack, she told the Guardian.
Her campaigning was so effective and her voice has drawn the attention of people so greatly that they referred to her as Alexandria Ocasio-Cortez of Los Angeles.
"The proudest moments in my campaign were when young women of colour would come up to me and say that they were excited that they saw themselves in me. I'm just really glad that there are more of us, you know? And that my daughter, who is five years old, will hopefully never have to wonder whether our political spaces are a space for her, because I'm there, and [AOC] is there.", says Nitya with pride. Reports say that Raman received the strongest support from the east side of the district in dense neighbourhoods of Los Feliz and Hollywood.
In a cut-throat fight, Nitya defeated her opponent David Ryu, an incumbent council member by winning 52.5 per cent votes.
"To the people of Council District 4, I'm so grateful for the trust you've placed in me. I know we're heading into a challenging moment as a city, but I am ready and excited to navigate it with you," Raman tweeted after her winning.
We are sure that the trust people had conferred upon Nitya has given her the responsibility to ensure the wellness of the people of Los Angeles. May she have all the strength and courage to work for them and Hey lady! We, people back in India, are proud of you.