Sharjahs teen receives Diana Award for empowering Refugee children has indian roots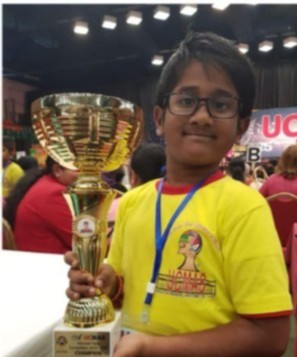 "His Highness Sheikh Mohammed Bin Rashid Al Maktoum, the Ruler of Dubai is my role model and as a proud resident of UAE I will do my best to keep the UAE flag fly high and also my home country India flag fly high," the Grade 7 student, a Chennai-based, resident of Dubai, Raghav Krishna says. This seems like a winning speech, isn't it? Yes, it is, indeed. When stories of refugee children journeyed on the internet and made their way through the news reports, people from across the globe showed pity and sympathised with them. But a young boy sitting in Dubai took steps to address their concerns. Raghav Krishna was conferred with the prestigious Diana Award for his humanitarian efforts.
Empowering Refugee Children:
Raghav Krishna Seshadri Sumanth resides in Sharjah and is a student of Delhi Private School. Moved by the plight of refugee children in Syria, Raghav decided to do something about it. He formed a team and created cost-effective and innovative solutions in order to facilitate learning and provide education to Syrian refugee children. The team had submitted their ideas to the "Dubai Cares". Many of their suggested ideas were taken into consideration by the Dubai Cares who further implemented those strategies. These ideas created a positive impact on the education of thousands of Syrian refugee children displaced in Jordan. He also has been making a lot of videos teaching math and science to refugee children.
Determined To Support The Children Of Determination:
Raghav Krishna Seshadri also works for the benefit of the children of determination. Those children who are suffering from conditions like Down syndrome and Autism face learning difficulties and to help them overcome, Raghav directed his intelligence. He used his mathematical skills, made useful and effective videos and posted them on social media. To raise funds for his campaign, he conducted one-to-one sessions with donors on Zoom and displayed his problem-solving skills giving solutions to complex math problems instantly using advanced calculation techniques. Through this, he raised over 30,000 Dirhams along with his younger brother Madhav Krishna and diverted them for their campaign in the "Yallagive" portal for the Ta'alouf program of "Al-Jalila Foundation". With the received funds, the team could facilitate scientific training for 73 teachers across 23 schools in the UAE in 2020 which in turn benefitted the children of determination.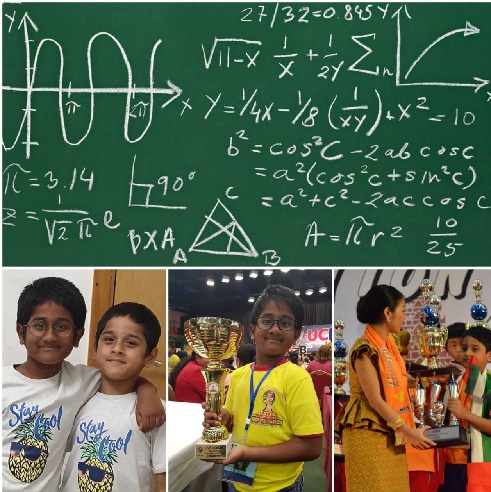 For his immense potential in various spheres like intelligence and social service, he received accolades and prize money on various occasions. Using the amount he received in this form, he sponsored the education of an orphan girl child in India. He also acted as the Youth Ambassador of Water Alliance, UAE and became the Handwashing hero. He also conducted webinars at a leading Indian university along with organising one-to-one sessions in order to train people on the proper handwashing techniques in the context of Covid-19 both for water conservation and for safety. With this initiative, he trained over 125 people. He is also the Youth Ambassador of Smile Train, UAE and is currently raising funds to sponsor medical expenses for 12 poor children in the MENA region suffering from Cleft. An active member of Emirates Environmental Group, Raghav had participated in various activities like planting trees, clean up UAE, and attended sustainability workshops.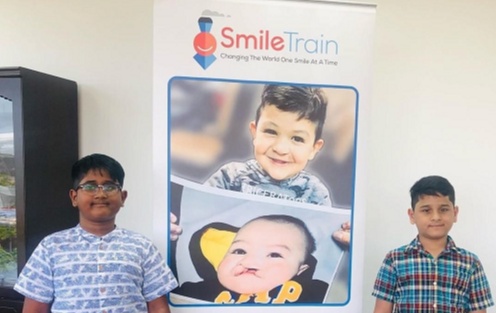 Recognition Of Service:
Raghav Krishna was awarded the Gold Badge Certification by Water Alliance for creating a positive impact in society during Covid-19 in 2020. He was felicitated by His Excellency Dr Abdulkareem Sultan Al Olama, CEO of Al Jalila Foundation, Dubai, UAE. He bagged the coveted Hamdan Bin Rashid Al Maktoum Award for Distinguished Student for 2020/2021. He was recognized as a gifted and talented Indian student in the UAE by His Excellency Vipul, the then Consulate General of India to Dubai, who awarded him the prestigious Pravasi Bharatiya Diwas Award 2020 for Outstanding Academic Performance. He won the gold medal in Math Olympiad where he represented UAE National team in IMSO Olympiad in Indonesia. He also stood in the Top 5 in the Junior Mental Calculation World Championship held in Germany. 'Dubai Cares' awarded him, the Young-Philanthropist Award in 2019. Raghav Krishna has been honoured with the highest international accolade, The Diana Award, for his social action of humanitarian efforts.
What an amazing teen! His thoughts have always been revolving around problems in society and he is constantly working to bring about possible solutions.
Know More About Yallagive and Support Them