No matter how severe these covid waves are -this nurse with her team will fight till the end.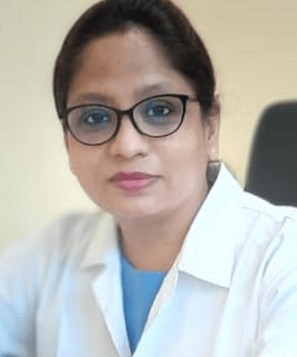 The COVID-19 pandemic has shown the world who the real heroes are. The frontline warriors served the victims of the virus at the expense of their lives. They left behind their personal lives, their families, forgot their basic needs and at every tick of the clock, served those who are suffering. They saw hundreds of people dying in front of their eyes and they experienced everything right from isolated life to sweaty hours of ministrations. While they drenched in their PPE kits amidst covid patients, they urged people to stay at home and be safe. They are the true warriors who have been fighting relentlessly with an unseen enemy, protecting the nation from the deadly rival. It requires a great deal of strength to become a frontline warrior. This write-up is all about Rashmi Sawant, one such frontline fighter who, with an experience of 17 years in nursing, made it all optimistic and rosy to her co-warriors pushing them forward in the bleak times.
A New Challenge That Challenged Her:
Mumbai based Rashmi Sawant is a Deputy Head of Nursing at Global Hospital in Mumbai. She has been associated with the Global Hospital for nine years now. She has an experience of over 17 years as a nurse and is well-versed in what she does on a daily basis. But when the Covid pandemic hit hard in 2020 leaving everyone with no chance of identifying what they are going through, the medical department that included doctors and nurses faced huge ambiguity with numerous questions of what and how. On top of everything, Mumbai, where Rashmi is serving, was the most affected part of the country back then. "As nurses, we experienced both negative and positive emotions, though the former was more dominant. While it was our professional responsibility to look after patients, we were also putting our lives at risk," recalls Rashmi. While these nurses come in direct contact with the patients while nursing them, the fear of infecting their loved ones after hitting them back home trembled them. On one side, there's no much information about the virus and the treatment to be given and on the other side, precautionary measures to be taken were also not pronounced initially landing their lives at risk.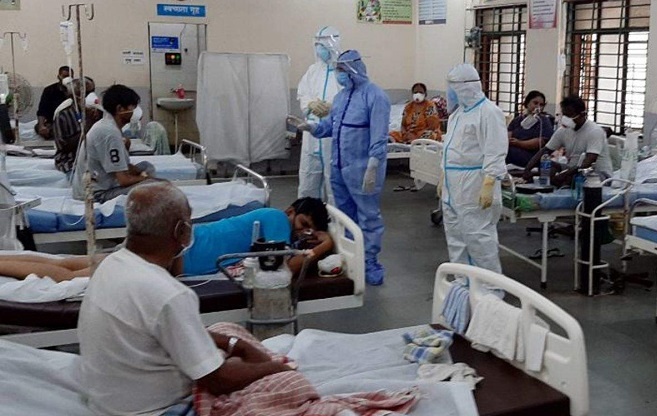 Challenges Faced Are Innumerable:
Rashmi worked for hours amidst all the chaos in the covid ward along with managing the team of nurses post which, heading back to home also was a challenge. She, who lived in Bhandup used to travel to Parel by a local train every day. This one-hour journey took more than three hours with the cancellation of local trains. She spent hours waiting at the bus stop and then had to catch an overcrowded bus to reach the hospital. Again, the fear of containing and spreading the virus persisted all through.
Duty, Empathy, And Responsibility:
Being the Deputy Head of Nursing, Rashmi had a team of nurses including freshers to manage. Not only that she had to allot duties, but she should also make sure that no nurse fears the situation. Breaking down is quite common when young nurses are loaded with situations that create immense panic. That's where the experience and skill of Rashmi found the right place. She made sure that the nurses took bio breaks at stipulated intervals and ensured that they ate on time. "We had no choice to be calm even during worse situations. The stress of eight hours in a COVID ward was high," she says. She ensured that the nurses, especially the freshers are taken good care of. She coupled them with the experienced ones under the 'buddy' system- a system that involves cooperation and support so that they get to work together eliminating chances of panic and errors. Also, she felt it was her responsibility to think of nurses staying in a hostel away from their parents. "With so many nurses staying in the hostel and with the difficulty in travelling to their hometowns, our job is also to talk to their parents and assure them that their children are safe. We make sure they have their meals on time and also get adequate rest," she says.
Duty is to take care of the patients as directed by the doctors but it is also very important to remember that the patients are not allowed to meet their family members which affect them mentally. Nurses become their everything. Thus, it falls on the shoulders of nurses, the responsibility to monitor the mental health of the patients also. "The sad part about the infectious nature of COVID-19 is that families cannot stay with the patients. It was upon us, the nurses, to take care of them, answer their questions, and even arrange video calls so that they could speak to their families. We also had to counsel the families not to stress and keep calm," she says.
Ready To Fight With The Second Wave:
While the ambiguity surrounding the virus started to fade away giving way to doctors and nurses the scope to offer better treatment, the second wave of COVID-19 has already spread its claws. This time, with multiple times stronger and wilder paws. However, Rashmi made herself and her team ready to face this with more positivity and strength. "We knew we had to fight the battle and win. For that, we had to put in our 100 per cent and remain positive. We also received support from the management, the biomedical team, and the purchasing team who worked together seamlessly to handle the crisis," she says.
This warrior on the battlefield says her life is to serve and she doesn't show her back.
"I have to be there for my patients, it's my job, and I cannot turn away from it."
She is the light of the darkest lives.