She is the yoga sensation in Saudi Arabia. Grateful and thankful to PM Modi.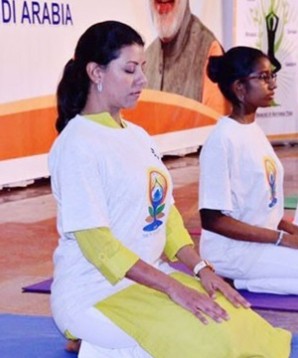 "If an individual is free from physical ailment and laziness and mental disturbances they will create a healthy and free society," says the first certified yoga instructor of Saudi Arabia, Nouf Marwaai. While hearing statements like these is common these days, Nouf's words are not from her lips or from books, they are straight from her experiences. What she took up as a part of improving her health, she is now spreading the goodness of the same to people in her country and helping them to lead better lives. This is an inspiring story of Nouf Marwai who shed her sweat in making Yoga legal in Saudi Arabia.
Gulf Girl Receives The Indian Honour:
Nouf Marwaai received India's fourth highest civilian honour, the Padma Shri for the contributions she made to spread the goodness of Yoga in the Gulf country. Nouf was the first certified yoga instructor of Saudi Arabia. She is also the founder of the Arab Yoga Foundation in Saudi Arabia. She has extensively worked to get Yoga, its official recognition in her country.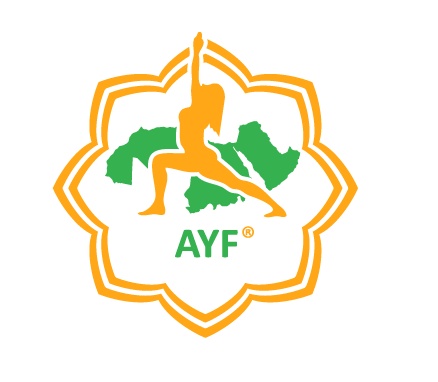 Personal Experiences and Learnings:
Nouf's acquaintance with Yoga happened as a result of her deteriorating health. Nouf couldn't lead a normal life as she was born with auto-immune disease. She suffered excruciating pain in the joints and muscles. Because of her sickness, she had to stay away from school and other sport or physical activities which impacted her physical and mental health even more.
When someone told her about yoga, she started reading about it. She discovered a few yoga asanas and as she got into knowing more about it, she could understand that it's the only physical activity or "sport" that she could take up for her well being. "I could only do yoga as a sports activity." she says.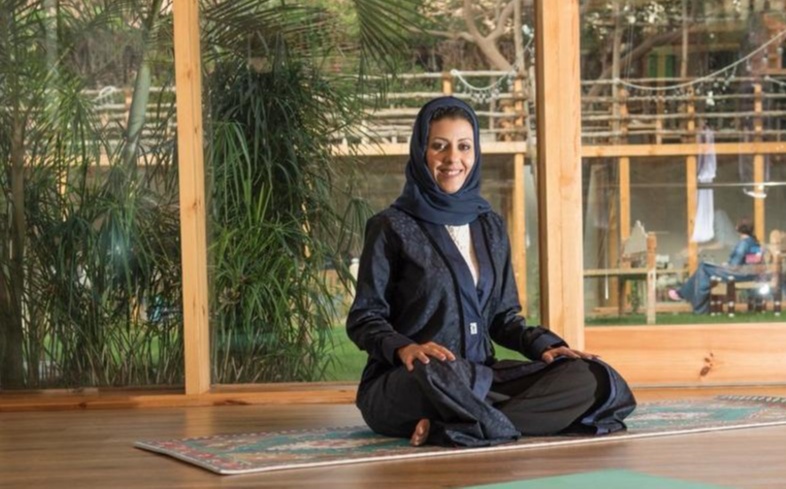 Travelling Extensively To Gain Mastery:
To Nouf's disappointment, she couldn't find any Yoga teaching centres or instructors in Saudi Arabia. She understood that she needs to travel in order to learn the practices of Yoga. She had gone to Australia where she completed her studies first but Australia had no Ayurvedic centres. As her illness started to attack her kidneys too, she flew to India and reached Kerala where she met the Ayurvedic doctors. Eventually, she started to improve and was able to notice the changes in her physical as well as psychological health. She stuck to practising yoga and noticed great changes in her body that once required chemotherapy to get better. She later went to Delhi and the Himalayas to study yoga practices.
Not Paying Heed to Negativity:
Nouf's family had worried about what the girl was doing. Though parents were supportive of their daughter, negative vibes came from relatives who commented that Nouf was destroying her career. But Nouf only focussed on improving her health more than anything else.
"My health was improving and it was much better than being on chemotherapy." shares Nouf. Today, as she gets better with everything - her health, career as well as life, those who backlashed her slowly started visiting Nouf at her clinic.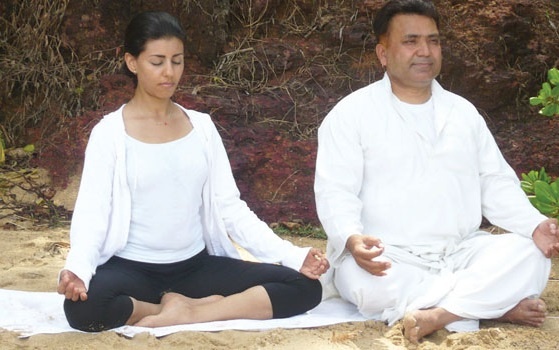 A Life Dedicated To The Saviour:
Yoga, Nouf's saviour, has become her life. She started teaching Yoga in Saudi Arabia for more than 8 hours a day and practices it 7 days a week becoming the first-ever yoga instructor there. "I've had only one proper vacation in 15 years. All my travels are to learn, teach or do something in the field of yoga," she told a news portal. But teaching, spreading awareness and establishing Yoga in Saudi Arabia wasn't as easy as the country was not initially open to this.
Walking Through the Disapproved Path:
Saudis, who opined that Yoga was a Buddhist practice like that of meditation, were not open to it. "Saudi society is not an open society. To try a new thing is not easy." she recollects. Nouf had to conduct a lot of campaigns and TV shows to explain the mental and physical perks of yoga. She scientifically explained the positive changes yoga brings to mind and body. Slowly, things changed. People started coming to enquire about Yoga. Though they would just ask questions and leave initially, today there are more than 8000 followers of Yoga in Jeddah. Cities like Mecca, Riyadh Medina and Jeddah have also got Yoga centres and trainers. As people understood that Yoga is nowhere connected to a religion or a belief, they started being open to welcome it and experienced the magic of Yoga. While women took up Yoga first, men followed. The demand for Yoga in Saudi Arabia increased and Nouf has personally coached more than 3000 yoga enthusiasts in Saudi Arabia and the Gulf. She has been extending the services by setting up the first official yoga foundation in the Gulf region - The Arab Yoga Foundation. With her persistent efforts, Nouf could achieve the biggest - Saudi Arabia's Ministry of Commerce and Investment (MCI) officially approved the teaching of yoga as a sport in November 2017.
Grateful To Leaders:
Nouf says that, though she has relentlessly tried to get Yoga on to the centre stage in Saudi Arabia, it wouldn't have been possible without the co-operative leaders who praised and accepted the change. Nouf appreciated the reforms initiated by Saudi King Salman and the way Crown Prince Mohammad bin Salman is leading the country. She acknowledges the assistance of the Princess Reema bint Bandar Al Saud, President of the Community Sports Federation. "It was because of her, it was possible to get yoga approved as a sport.", Nouf thankfully recollects. She also thanked and expressed with deep content with the P.M. Modi's Yoga campaigns. "Modi's initiative in the last two years has created a huge campaign for awareness as Indian Missions are celebrating Yoga Day. In Jeddah, we have received huge support from the Indian Mission. This is the reason why yoga is getting more and more popular across the world", said Nouf.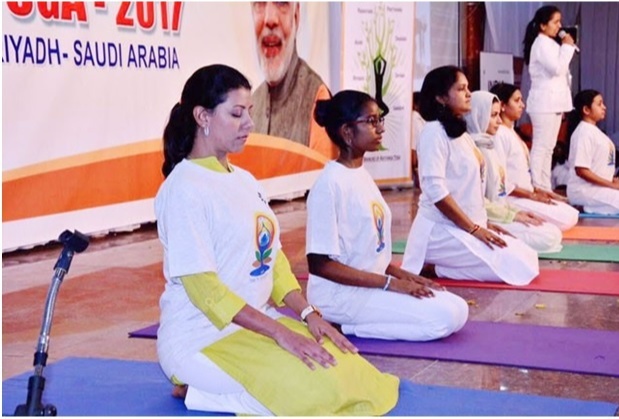 Nouf, who has also received Yoga Ratna award from Asian Yoga Federation and Yoga Person of the Year award from an Indian NGO, was also invited by Prime Minister Modi to campaign for the Beti Bachao and Beti Padhaao Initiative.

Follow Her Works