Bihar's teacher was shortlisted for the Global Teacher's Prize. What is so marvellous about this TEACHER?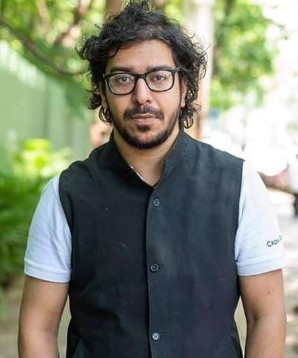 He is an engineer turned educator who has been working with first generation college students, refugee students, students with special needs and adult women who resume studies. As an educator, he has worked in India, South Africa, Nepal, Austria, Bulgaria and Lebanon. Currently he is associated with Teach for Nigeria as Curriculum Development Specialist where he works with the team to develop the first virtual training institute. He is a Shaper at the Global Shapers Community (GSC); a Global Girls' Education Fellow at Teach for All and a 3-time TEDx Speaker. He is also currently working on developing a 'Digital Literacy Curriculum' and he was recognized as 'Microsoft Innovative Educator (MIE) Expert' this year. He was shortlisted along with 49 others for the Global Teacher's Prize, a $1 million award that is presented in recognition of one exceptional teacher for their outstanding contribution to the field of education. He is Satyam Mishra, a mathematics teacher from Bhagalpur in Bihar, India. If he wins the prize, he says that he would distribute 80% of his prize money among the other 49 finalists and use the remaining amount to start a literacy project in Bihar's Musahar community.
The Grandmother's Teacher

:
Satyam, 31 years old, is from Bhagalpur in Bihar, who completed his schooling from Mount Assisi School and obtained an engineering degree from Manipal Institute of Technology in the 2014. Ever since he was young, he always wanted to teach and educate children, especially those who are deprived of their basic Right to Education but it all started with his 70-year-old grandmother. His unlettered grandmother found it difficult to read bills or count numbers and 7-year-old Satyam used to help her. Eventually, whatever he learnt in school, he started teaching her. And there you go, his grandma slowly picked up in reading and writing.
The Rise Of An Educator:
In 2015, post his graduation, Satyam joined the Teach for India (TFI) fellowship. During his term with TFI, he worked at Ganjpeth in Pune where he acted instrumental in transforming the school. The methods he followed in teaching, broke the records across all 320 Teach for India classrooms as 100% of his students made it through to college - NASA also appreciated his work. His internship at IIM Ahmedabad fetched him the opportunity to learn various pedagogical methods. He submitted a research paper to Malala Yousafzai's school for Syrian refugee girls in Lebanon, giving his nod to Malala's motto that that education should not stop in the war zones. "Education should not stop in a war zone. I resonated with Malala's motto and that allowed me to put my skills to the right use.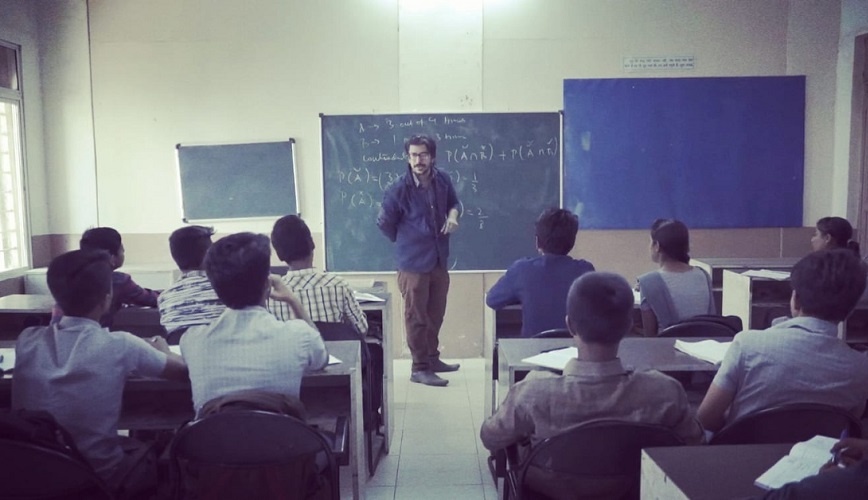 Till today, I have taught my students for free," says Satyam. He is closely connected to the cause of girls' education and was the first Indian to be invited to teach at the Malala Yousafzai All Girls' School, established by Malala for Syrian refugee girls in Beqaa, Lebanon. The U N Under-Secretary General also commented on Satyam's work in this regard. By inter-connecting subjects with depth, he has made math 'real' and logic-based for students. His initiatives like 'Mathematics of Peace' helped students understand the adverse effects of war and the UN Sustainable Development Goals, where, for instance, he let students calculate how the energy released by a single atomic explosion could take care of Afghanistan's energy needs for a decade, thereby helping them understand the importance of development over destruction. He is the first from Bihar to be a Microsoft Innovative Educator Expert, a certified Apple Teacher, and a National Geographic Certified Educator for introducing technology to schools with poor resources and student-led research on climate change and awareness. For his work with special needs students, he was selected as one of 16 teachers worldwide as an 'Inclusive Education Fellow' by Oak Foundation and Teach for All.
A Teacher Is Not Just A Teacher:
Satyam opines that a teacher's job is not just educating a child. He believes that a teacher should be able to solve the children's problems, make their journey towards learning and acquiring knowledge, a smooth and fulfilling one. He doesn't say this, but he rather displays it in action. When a child was coming late to the class every day after selling newspapers to support his family, Satyam, who didn't want his student to miss the classes, himself went to sell the newspapers so that the child can attend the classes in time. Talking about another instance, he said, "One student's father used to sell fast food and he fell ill suddenly. He then started setting up the stall in his father's place to earn a living. I have sold fast food so that my students can attend classes. A teacher has to not just teach but create solutions for students to be able to have access to classes". Satyam was selected as the network coordinator at Teach for All in 2020. He has virtually trained more than 100 teachers in Nigeria. He currently works as a curriculum developer at Teach for Armenia and is a STEM coach at Teach for Slovakia and a teacher at Mount Assisi School in Bihar.
We have no words to praise this 'teacher for the children of the world'.
Must Read: $ 1 Million prize money to a teacher ? Why is the world taking notice?

Follow His Work