Indian Achievers Award 2021 is conferred upon this best-selling author, international poet, lecturer and designer.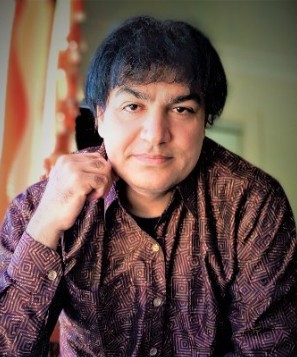 Indian Achievers award is an initiative to appreciate the achievers who have established themselves in their respective fields. This year, the awards were organized digitally and the success stories of all the winners were published in "Achievers World" magazine. Indian Achievers' Forum was founded by Sunil Shastri, the son of Lal Bahadur Shastri, ex-Prime Minister of India in the year 2000. The Indian Achievers Award celebrates not only the magnitude of the success but also the intensity of the efforts the achievers have put in their work. Some of the past recipients of the award are Kiran Bedi, Prem Bhandari, Padmashree H.R. Shah, Balram Jakhar, Harish Rawat, Bharat Mehta, and Diana Hayden. The best-selling author Sandeep Kumar Mishra is proudly added to this list this year. He is not just an author but also a versatile personality. The contributions he made to the field of art are immense. Let's learn more about the incredible achievements of Sandeep Kumar Mishra, an award-winning international poet, artist, and author.
Long List Of His Contributions:
Sandeep Kumar Mishra is a poet and a lecturer in English Literature. He has been running Kishlaya Outsider Art Academy since 2017 and is an art instructor there. This outsider artist is also a lecturer in Political Science for over two decades and is a designer too. He has edited a collection of poems by various poets - Pearls in 2002 and wrote a professional guide book -How to be in 2016. He served in several schools in top designations like the Head of Department, Exam Coordinator, Admission Officer and School History Writer. He has also conducted many government exams as Center Superintendent. Currently, he is working with an international company called "Hellofresh Australia" for the past four years. He is also a member of various International literary organisations like Asia Pacific Writers and Translators, Society of Classical Poets, USA; Art Gallery of New South Wales, Australia; Goodmen Project, USA; Council of Literary Magazines and Presses, New York. He is the staff writer at various magazines and newspapers. He started a literary magazine "Indian Poetry Review" in 2020. He was also a part of "Miss Earth Australia-2019", "Miss World Australia- 2019", "Pageant of the World"Australia-2019 and Australian TV shows like "The Living Room" and "The Masked Singer". He is also the special member of Sydney Sixers Australian Cricket team of Big Bash League.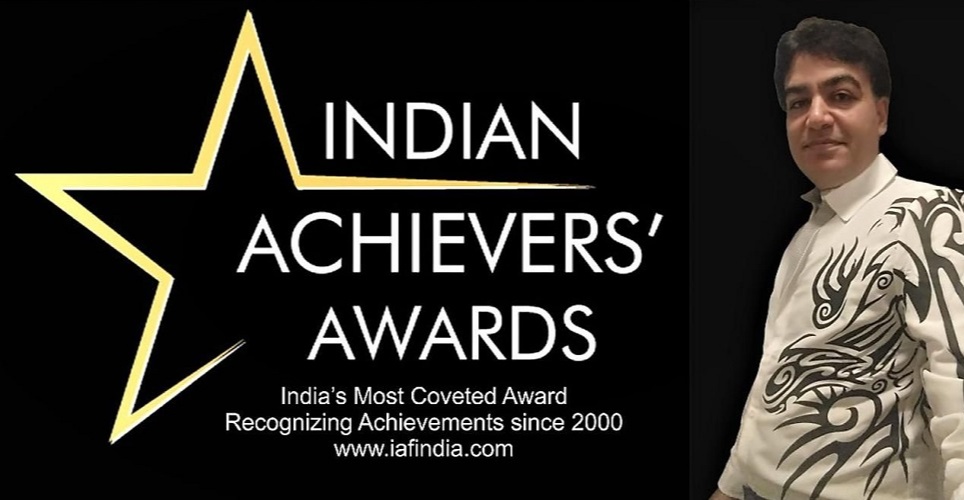 Long List Of His Achievements:
Sandeep Kumar Mishra's biography is included in Marquis Who's Who (America) and British Libary(UK). As one should know that inclusion of biography is limited to those individuals who possess professional integrity, demonstrate outstanding achievement in their respective fields and have made innumerable contributions to society as a whole. His art has also been featured on the cover and interiors of many international magazines along with being displayed in several notable international galleries including Still point Art Gallery, Visarts Concourse Gallery, Visual Arts Center of Richmond, Saatchi Art, Outside in Art Gallery among others. His work is proudly exhibited in "Art in Embassies Program" (USA Department of State). Sandeep has bagged several awards for his brilliant contributions to art. He received the IPR Annual Poetry Award-2020 and the Literary Titan Book Award-2020. He was shortlisted for the International Book Award-2021, Indies Today Book of the Year Award -2020, Joy Bale Boone Poetry Prize- 2021 and Oprelle Rise up Poetry Prize- 2021". He was also nominated for The Story Mirror Author of the Year 2019. His poems, articles and art work are published in hundreds of magazines and newspapers. His book "One Heart- Many Breaks" is also selected to be featured at The 2021 New York Book Festival. He was recently honoured with the prestigious 'Indian Achievers Award-2021 by The Indian Achievers Forum.
All in all, when we take a closer look at Sandeep's life, we can clearly notice the manner in which he is contributing to the field of Indian Art and Literature. We wish Sandeep many more successful years to come and may he take the field of Indian art a level higher.

Follow His Work

Know More About Him