Woman topped UPSC by risking her BHEL engineer job. Its Courage and hard work.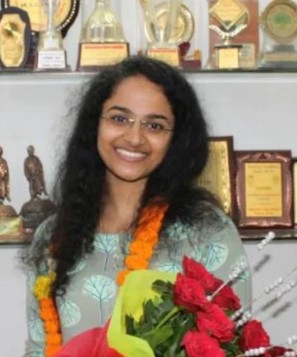 More than 10 lakh candidates applied for the exam, of which over 4 lakhs appeared in it. While 10,564 candidates qualified to the main examination held in January, over 2,053 candidates qualified for the personality test (interview). By now, you must have understood what I'm talking about. It's about something that is in the air since yesterday, 24th September, 2021 – the UPSC civil services examination. UPSC conducts the civil services examination in three stages viz. preliminary, main and interview—to select officers for the Indian Administrative Service (IAS), Indian Foreign Service (IFS) and Indian Police Service (IPS) etc. 2021 saw a total of 761 candidates - 545 men and 216 women in the list of those who have cleared the examination 2020. While the engineering graduate Shubham Kumar ranked first, Ankita Jain has achieved the third rank in the most coveted examination. It is considered as the toughest examination in the country, of course the numbers prove it all. Where is more than 10 lakh applicants and where is 761 – the selected number of candidates? Such a huge gap! This story brings before you, the woman topper of the most prestigious examination, Jagrati Awasthi, an engineer who left her job to realize her childhood dream.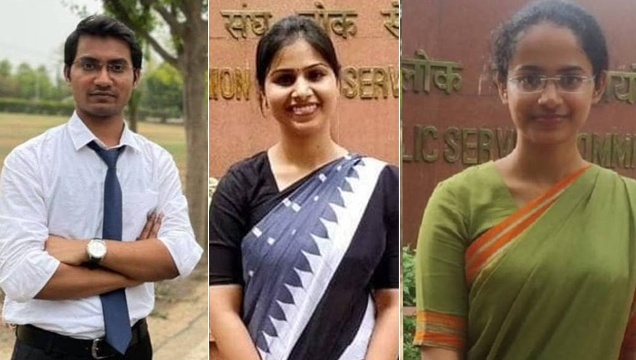 Jagrati Awasthi hails from Bhopal. Ever since childhood, Jagrati had an eye for service. She realized the importance of becoming a civil servant in order to serve the people, especially the needy. She graduated with a degree in Electrical Engineering from Maulana Azad National Institute of Technology (MANIT) in Bhopal. After completing her graduation, she joined the Bharat Heavy Electricals Ltd (BHEL) in the year 2017. She worked in BHEL for two years. However, even after getting into a job based on her engineering degree that paid her well, she didn't forget her childhood dream. She kept preparing for the UPSC civil services exam and studied for 8-10 hours in a day after her working hours. In the year 2019, she gave her first attempt of her UPSC exam but couldn't make it. She then decided to quit her job to completely focus on the preparation. "After completing my BTech from, I joined Bharat Heavy Electricals Ltd (BHEL). I worked there from 2017-2019. But since childhood, I had a dream of becoming a district collector and work in social areas," said Awasthi.
A Tough Decision, But Worth It All:
The decision to quit her job, that too from BHEL, was not so easy for her to take. It is a risky decision but Jagrati took it. Who can even think of losing a secured job aspiring for such an exam that would otherwise take years to crack? Jagrati's confidence in self lead her to make the tough choice. She has taken coaching initially but later, preferred to study at home by herself owing to the COVID-19 lockdown. She started with studying 8-10 hours per day, slowly increasing it to 10-12 hours. When it was two months to the exam, she studied for 12-14 hours a day. She admits that maintaining the motivation at home was really crucial during Covid times when the coaching centres were closed. "The coronavirus pandemic struck (in early 2020), but it gave me some more time for preparations. I finally got success in my second attempt," Awasthi said.
Jagrati, who says that she is looking forward to work for the development of rural areas and women belonging there, advises all those who are aspiring civil services to be confident and not to give up. "They should work hard, have confidence in themselves and this will help them achieve success.", she concluded.