Pune hospital celebrates if a Girl Child is born and offers free services whether Normal or C-Section.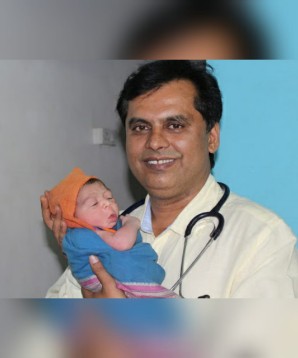 Dr Ganesh Rakh provides the best prescription for female foeticide
India is developing in all directions, from agriculture to Information science, and from cultural heritage to sports. But still, it is lacking in some conscience and moral ethics. In many regions of India even now people think oddly about the birth of a female child. And rather celebrating the birth of a baby girl they bemoan on that day and thereafter.
Today we are looking into the life of an ordinary doctor who stands out by his extraordinary endeavours. Contrary to the above –said circumstances, Dr Rakh celebrates the birth that of every girl child in his hospital.
Humble Background.
Dr Ganesh Rakh, who is from a lower-middle-class society always wanted to contribute something to his society. His father was a daily labourer and used to earn in and around a thousand rupees monthly to pacify the hunger of 5 members. By constant hard work, Ganesh Rakh succeeded in becoming a doctor. Anyone who has faced these struggles may want to lead a lavish lifestyle once they get a chance to. But growing up in this situation also has never made him selfish, instead it implanted philanthropy in Dr. Rakh.
By hearing the word doctor we get a picture of a comfortable and high standard lifestyle. But even after becoming a doctor after facing all sorts of troubles,Dr. Rakh never concentrated on piling up money. Instead, he wanted to partake in the development of a new society.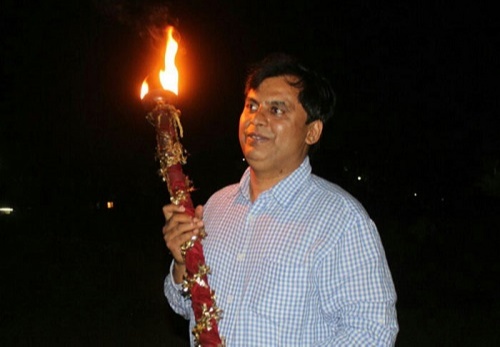 Thought of conscience
Dr. Ganesh Rakh has his health care unit called the Medicare Hospital Foundation, which is located in Hadapsar, Pune. Dr. Rakh said that "since the time of opening the hospital he has conducted many deliveries. And every time when we deliver baby boy the parents and their relatives used to celebrate it by distributing sweets. But if a girl child is born there will be mourning". This kind of incidents inspired him to take up a major step in helping to prevent female foeticide.
Dr. Rakh used to visit patients home prior to the establishment of his hospital. After that only he started feeling the double standard of the society regarding the girl child.
Shocking behaviour
Dr. Rakh used to give consultation to the parents who wanted to have a Baby Boy. They used to take the gender tests so that they could abort if it's a girl. Many confessed to him saying that used to take some herbal medicines to conceive Boychild. The doctor was rather upset, angry & sad but really didn't pay much attention. Once his daughter was born, many in the neighbourhood remarked and were not very happy about a girl being born. This shocking behaviour made the doctor come up with an idea.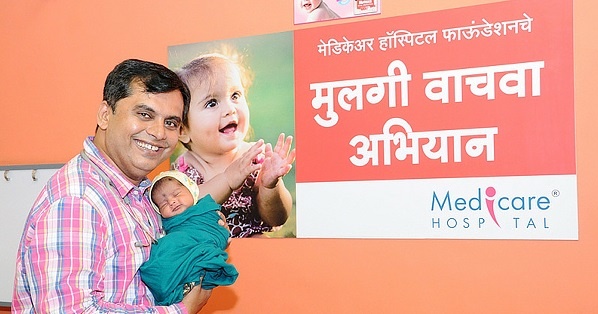 Philanthropic Work
Dr. Rakh who wanted to erase the gender bias started the mission of change from his hospital by not charging fees for the delivery of a girl child. In his hospital, they used to celebrate the birthday of the girl child by cutting the cake and blowing candles.
Doing this is not as easy as it sounds. If it's normal delivery then the amount spent will be less and waving them off would not be that difficult. But in Dr. Rakh's hospital, they are not even charging a penny for C-section too. Which would be economically burdensome to the hospital. Nothing stops this amazing Doctor in carrying out his philanthropic work to prevent female infanticide.
The yield of his work
Dr Rakh is not only helping female foeticide by not charging a penny for the delivery but also inspiring many other doctors to involve in his campaign and making them take an oath to Not carry out sex determination tests.
Thus Dr Ganesh Rakh by his inspiring endeavours has gained popularity to himself and brought some change in the society pertaining to girl child.