Pre-teens contributions to the society recognised with The Diana Award 2021.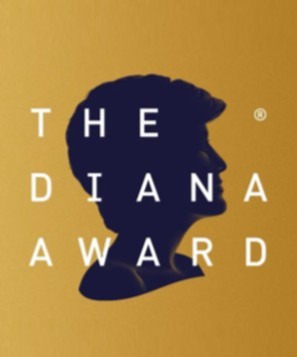 Diana, the Princess of Wales, lives forever in the hearts of millions across the globe. In her loving memory, the most prestigious accolade, The Diana Award was brought to the forefront to honour young people aged from nine to twenty-five recognizing their social or humanitarian work. This longest-running award aims to develop and inspire positive change in the future of young people. This notable award was conferred upon more than a dozen Indians on 28th June 2021 in a virtual award ceremony and there are quite a handful of vibrant tweens on the list. This article takes you through a few of them and we are sure this is going to make you feel proud of these little achievers for their contributions to the community.
The Girl Who Loves To Play:
Lucy Hahn is twelve years old and goes to Williamwood High School, Clarkston, Scotland. She loves sports and not only that she is extremely passionate about sports herself, but also wants to promote the goodness of sports among children. When covid hit the world, Lucy thought of children who wouldn't be able to play. Their physical and mental health, she thought, would get affected because of a lack of physical activities. In order to ensure that the children get enough good health and fitness, Lucy started to contribute her part at an after-school club in a local primary school. She has introduced children to a wide range of American club sports like baseball, basketball and kickball. Children are also encouraged to learn new skills in the play way method. All those who took part in the club tasted positive results in their overall well being.
Non-verbal Ways To Spread Happiness:
Nika Hirsch is a 10-year-old girl from the United States who was diagnosed with selective mutism at an early age. When her family advised her to find alternative non-verbal ways to communicate, she took to painting rocks. She paints rocks and hides them in her community letting others locate them - a sense of fun and joy. She also initiated a program called "Giving Tree" that works towards sharing warm clothes in winter. Her other initiative "Gratitude Tree" reminds people to adopt the attitude of gratitude. She has made several videos on her creative projects and also shares moments of joy and kindness on social media.

Follow Her Work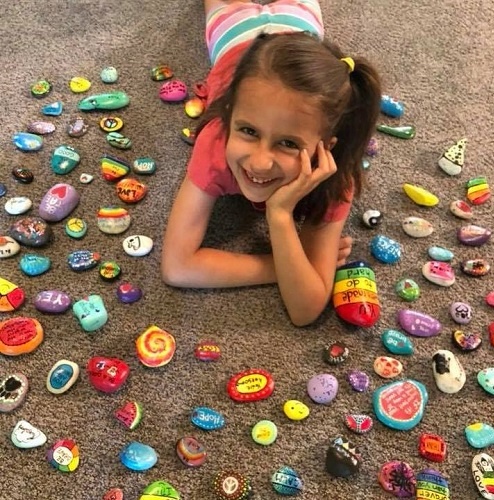 The Best Buddy:
Niravaan John Rao is eleven years old who lives in Kochi, India. He goes to Gems Modern Academy (World IB School). He was made to buddy a new girl who joined his class. He helped her with many things and eventually made her comfortable and confident. Ever since then, he has been a buddy to many others in his school, also participated in events at the community level to spread the joy of confident living through helping. Through his community kitchen, he cooked and served food for the migrants and also raised Rs 50,000 to support them. He also started 'The Happiness Initiative' where he collects clothes, shoes, books etc. and distributes them among those who need them.

Follow His Work
The Girl On A Mission:
Nileena Mariam Jonesh is nine years old and is a resident of Sharjah, UAE. Her hometown in Kerala. She noticed her hometown going pathetic with piles of plastic and other wastes. She felt anxious about it and decided to start a cleanliness drive. She also recycles newspapers, participates in beach cleans, desert cleans and mangrove planting projects in the wetlands close by. She also formed an anti-bullying squad and gives speeches to keep away from bullying with the motto 'Be a buddy, not a bully'. She also distributed food kits to people who lost their jobs during the pandemic and has also distributed masks to the frontline warriors.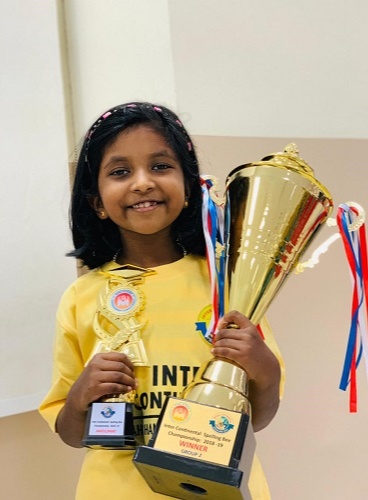 The Acts Of Kindness:
Eeshani Mahesh Pillai hails from Dubai and is 11 years old. She witnessed many families struggling in her community and with her initiative 'One-Deed-At-A-Time', she inspires people to give back to the community through their acts of kindness. She makes handmade soaps and sells them. With the amount she receives through sales, she donates laptops to underprivileged children so that their online education is ensured. She also donates books and stationery to local schools. Known for her strong organisational and leadership skills, Eeshani has the zeal to give back to the community.
Gifts To The Hospitals:
Peyton Money is from South Carolina and is nine years old. When her cousin was born prematurely, he noticed that a cuddly toy bear could soothe and comfort her during a difficult time. Peyton, when she was five years old, founded 'Octopuses for Preemies' to support families facing similar struggles. She spent countless hours crocheting over 500 sea creatures and donated them to local hospitals. She collected over 1000 blankets and cuddly toys for local hospitals and has collected over 750 books for a literary association. She also collected school supplies worth hundreds of dollars and distributed them in communities. Along with her mother, she sewed 300 masks and distributed them in the hospitals. She is the epitome of kindness and proved that age is just a number.
Stop Bullying:
Molly May belongs to Wales and is 9 years old. She was bullied at a young age and this made her join the anti-bullying charity called "BulliesOut". She worked to stop others from bullying and being bullied. She acted as a 'Youth Ambassador' and volunteered close to 10 hours a month for the cause. As a part of it, she shared information about bullying and its effects in a way to promote kindness and generosity. She raised close to £300 for the charity and also encourages the local businesses to work for the cause. This 9-year-old also speaks to the media in a tone of confidence to spread her idea.