Community policing is benefiting the people. They decided to start tutorials for children.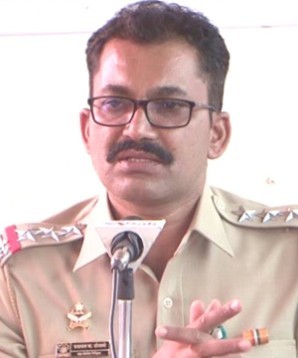 What's the duty of a police station? Maintaining law and order and that's all? The term "Friendly Policing" has been ringing in our ears for quite a few years now. We have also been seeing the empathetic side of khakis many a time. The role they played during the COVID-19 lockdown stands beyond our reach to pen. On a similar note, Maharashtra police have thought about children who were deprived of access to education because of closed schools and lack of resources for online learning.
With the ongoing pandemic, children who don't have access to online classes are just wasting their time under the sun in the dust. This hit mainly the students from slums and from poor economic backgrounds.
Assistant Police Inspector Pundalik Nagar Ghanshyam Sonawane, Pundalik Nagar police station in Maharashtra's Aurangabad city, spoke to the media and explained how they wanted to get these children back on track. He said that with collective efforts, Pundalik Nagar police decided to start tutorials for these children. He said that tutorials are started to teach English and Mathematics to the children from nearby slums. So far, he said, 14 children are attending the tutorials.
"Children are unable to attend schools due to the ongoing COVID-19 pandemic and many don't have facilities to attend classes online. Considering the scenario, we decided to arrange for tutorials for English and mathematics," assistant police inspector Ghanshyam Sonawane said.
Ghanshyam said that the classes started for 14 middle school students, six of which have not even attended the online classes. How disturbing it is to hear that one year in a student's life has gone unproductive! To this initiative, they got support from a retired headmaster of a local school, Mr S.P Jawalkar who has been taking classes for free.
Following the Protocol:
Ghanshyam said that these classes are being organised after taking all the precautions required in view of the pandemic. Sessions are being organised in compliance with the COVID-19 safety protocols by maintaining personal distancing, usage of masks and sanitisers, etc. The terrace of the police station building hosts the classes for children for a time duration of 1.5 hours. Ghanshyam Sonawane said that these classes shall continue for 15 days as a part of a community policing programme. He expressed his happiness about these slum kids who were missing out on schools getting back to the joy of learning. If need be they would like to continue.
When officials go beyond their line of duty and reach out to the needy, think of real-time problems and solve them voluntarily, our hands involuntarily rise to offer them salutes!