Srinagar's author says that she wants to take her poetry to reach everyone who needs solace.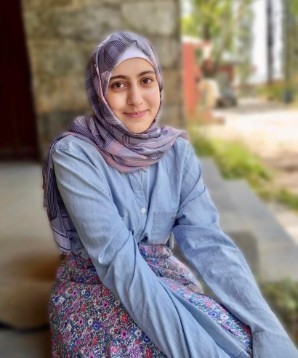 She had thoughts. She experienced emotions. She embraced pen and journeyed with the paleness of paper. Her thoughts filled the paper with the ink of her love for writing. She was not even a teenager when she already finished a good number of poems. Her poetry reflects her voice as an individual. Her words give her, her identity. Aamina Hamid from Lasjan Srinagar is an author of two poetry books.
All Thanks To Father:
Amina Hamid who is currently pursuing her bachelor's degree in English literature hails from Srinagar. She goes to Amar Singh College and pursues the course to hone her childhood interest and flair for writing. Amina was always interested in writing ever since her high school years. She would pen poetry and used it as a means to escape from earthly thoughts.
"I came to know about my skill when I was studying in class 12th. I started to write poems just as an escape," says Amina. Whatever gets to her mind found its way on to the paper with no delay of even a moment. Irrespective of time and space, she would pen whatever comes to her mind. Once she finished close to 50 poems, she told her family about her love for writing. As her father came to know about her poetry, he encouraged her to get them published. But Amina was reluctant to that thought. She felt that she wouldn't be able to get them published as the poems were full of her own feelings - amateur and unripened, according to her. But her father insisted that she should publish them, motivated her with all positive vibes. "It is only because of my father that today I'm an author of the two poetic books. He pushed me and boosted me to do it," she said.
Close To Human Tendencies And Realities:
Aamina Hamid who is still pursuing her literature studies published two books so far. Her first book, "The Aura of an Unsteady Hope" is a collection of poems reflect upon the 'teenage' phase of life. It was published by Notion Press Chennai in the year 2017. Aamina describes her book in the best way and once read, the reader is sure to get one on to his reading table.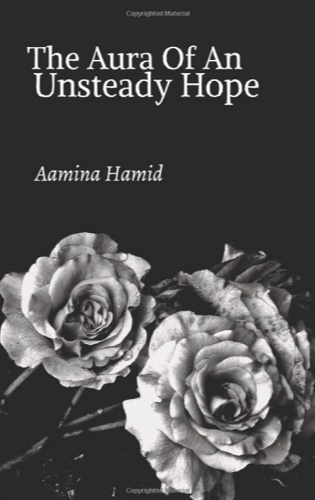 "Teenage is the phase of life which is most unpredictable. The thought processes and consequences of these thoughts are out of control. The highs and the lows are equally beautiful and give meaning to each other's existence. This book is a collection of poems, much rather an expression of turmoil in the head of a teenager. The extent of pain and hopelessness is articulated in its rawest form. And the meltdown of frozen barriers by the warmth of hope and love. This book is just a peephole through which we can have a glimpse of the wild fantasies and apprehensions residing in the minds of our young generation. It is the poetic manifestation of feelings of fear, helplessness, pain, anguish, aggression, numbness and love, attraction, faith, hopefulness, strength, rejuvenation, joy, pleasure, self-respect. There are the common teenage feelings of falling in love, losing someone, missing someone, or getting over someone, expressed in a unique way. The heartbreaks are a part of life and we shouldn't hesitate from starting anew and hoping for the best. The poems are contextually volatile and can have diverse interpretations but they chant the common anthem "Your past is your armour, not the arrow in your chest"
Her second book 'The Masquerade' was published in 2020 by Amazon Kindle Publishing.
"The masquerade of steadiness to beautify the unsteadiness is the aesthetic elixir of life. This book aims to unravel the mysteries of emotions that seem to make or break the very foundation of our happiness. This book contains the raw emotions of a wandering young heart set out to explore the possibilities of the impossible. Love for the divine and love for another human heart dips a colourless existence into the vibrant blood of life. This collection of poems is also a part of the endless conversations of the heart with the mind. The themes of love, loss, betrayal, hope and mystic ecstasy echo in the verse. The landscape of the poetry is the mind of a young woman torn between what she has and what she yearns for. It's an adventure to own the absence of what you can't possess and that's what it is all about.", says Aamina about her book.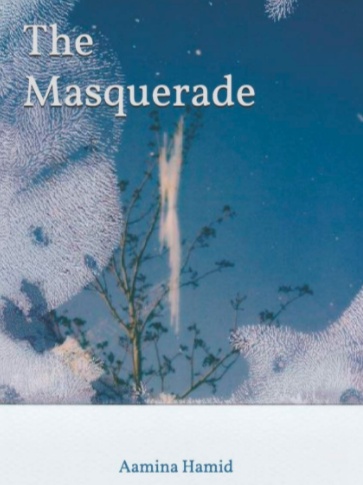 Future Endeavours:
This Srinagar's budding author wants to work in a publishing house as she loves reading, she surely will enjoy the job of reading the manuscripts of other writers. Her aim is to become a renowned poet in future whose poems touch upon the realities of human life.
We wish Aamina great success and fame. May her writings touch the deep of every reader and may she become the poet-next-door in everyone's heart.

For More Updates Follow Her Tweets

CheckOut Her Book Here