"Creativity is not a race", says the Instagram poet. Being Optimistic is whats inspiring.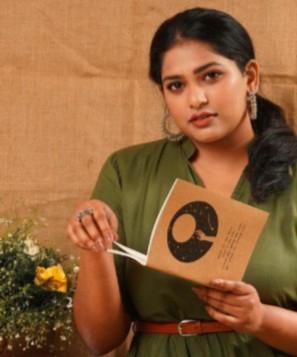 Just because your skin mends on its own, doesn't mean you keep picking on the bruise - the same goes for your heart
"You only feel the weight of what you choose to carry"
"Growing up is nothing but learning the art of not expressing hunger through your eyes"
You shall come across numerous words of worth like these if you take a sneak peek into the Instagram page of Tuheena Raj, who discovered her wisdom in weaving words through her childhood and teenage years eventually emerging as a prominent poet on social media. "It started purely as a passion for writing, expressing and bringing forth nuanced emotions, I set out on a journey of being a poet with the eye of a photographer.", says Raj. Let's flow into the world of Tuheena, who created WordsofWorth, micro poetry, quote and epigram page on Instagram.
On The Creative Front Since Childhood:
25-year-old Tuheena Raj hails from New Delhi, India. She went to Sardar Patel Vidyalaya and graduated in Commerce from Shri Ram College of Commerce, University of Delhi. She secured a job in a bank when in college and started her career as a banker before becoming a marketing professional. As a child, she always had the dream of becoming an entrepreneur and holding key managerial positions. She was inclined towards storytelling ever since childhood. She was an avid reader and discovered her flair for writing through her childhood and teenage years. Her love for poetry led her to pen numerous poetic verses that she started sharing on social media since 2016. Apart from being a poet, Tuheena is also trained in Odissi Classical dance and Hindustani Classical Vocalism.
A Banker's Love For Writing:
While on one hand, Tuheena managed her profession in the field of Corporate Finance, on the other hand, she has been trying to make her presence felt as a writer and poet. "I wanted to express and find an outlet for things I wanted to say", she mentioned. This laid bricks to 'WordsofWorth'. What began as a passion, started to give her identity. Sceptical about disclosing her identity on social media initially, she created her Instagram page and wrote posts on the name 'WordsofWorth" that eventually rose to fame. "People found my writing relatable and the audience I was engaging with started to grow.", she said. Tuheena is also a spoken-word poet. She has performed on numerous stages including IMT Ghaziabad, IIFT Delhi, Sardar Patel Vidyalaya, Platform for Artists, Indian Taleways, and many colleges affiliated with Delhi University. The way she balances her profession and passion is sure to set new goals among the youth of the day. Tuheena writes on positivity, self-love, and feminism. Talking about the way she leaves her writings open-ended, she says, " My writings can be interpreted by the readers in their own way. For me, the most impactful poems are the ones that do not spoon-feed you the meaning but the ones that leave you guessing." She adds metaphors, oxymorons, and paradoxes to her writings.
Crossing The Desert With Water And Seeds:
Tuheena, who takes inspiration from Sarah Kay, Javed Akhtar, Gulzar, Warsan Shire, Vikram Seth, tells that she faces times when she is drained out of thoughts and her ink ceases to flow. She then replenishes herself by reading inspiring poetry and stories.
"Ideas and thoughts need replenishment, and our minds need to unwind to be able to create more content. Reading inspiring books and poems, and engaging in good conversations always help me churn out better work.", she tells. Initially, she didn't receive recognition for her writings. Her posts were not read by many. But she didn't give up and made it a point that she posted regularly. "I hustled at my job and tried hard to make Instagram work but my organic growth was stunted. It was disheartening to try and write something every day without being read or appreciated but I still made it a point to keep at it. The stubborn optimist in me believed things would eventually work out.", she recollected how she remained hooked on. Eventually, she came to be read, followed and appreciated for her work.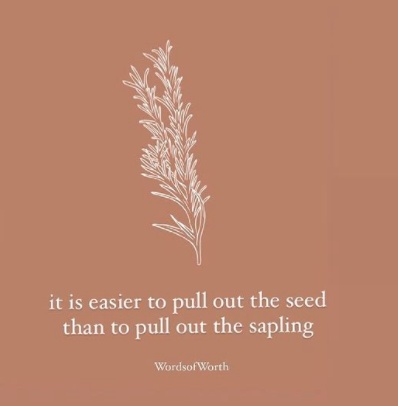 From Less Than 500 To Over 167K:
During the initial days, Tuheena had less than 500 people following her on Instagram. As she persistently created and posted her content, her work started to be liked and re-posted by large Instagram handles like Word Porn and Poems Porn. From there on, her work started to receive wide exposure. In the year 2017, Raghu Dixit noticed her work and shared them with lyricist and national awardee, Mr Swanand Kirkire, Ms Anvita Dutt, lyricist and frontman writer at Yashraj Films. "All of them read my works and praised me immensely. It came as a validation I craved deeply.", she shared with joy. Actress Kajal Aggarwal has also been consistently praising Tuheena on multiple occasions and has also reposted her works many times. In June 2018, Tuheena was covered by Homegrown's article, "7 Young Indians who are Leading Double Lives". Today, her followers on Instagram round up to around 167K. "Instagram is an extremely challenging medium to keep up with. There is a tonne of similar content creators and your work should really have a differentiating and recall factor. Keeping up with the demands of the medium has been a challenge but I enjoy it.", She says.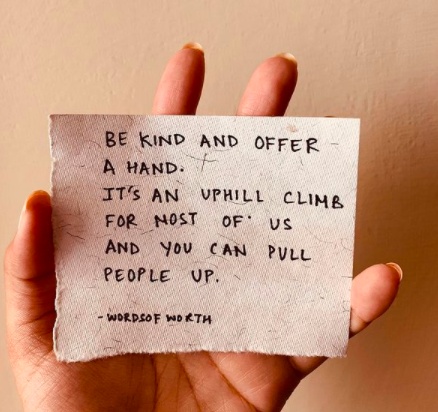 What's In Store For The Future?
Tuheena wants to educate her readers about various aspects like mental health, body positivity, handling criticism, growing their personal brand, and writing a gratitude journal. "I am also trying to shift to zero waste lifestyle and want to do greater good for the earth and society", she says.
Her Piece Of Advice:
Tuheena shares five tips from her writing experience to help budding poets. "Be original, decide your pace, don't compare your work to others, be grateful for the little milestones, and take care of your creative health."
Creativity is not a race, she concludes.
Tuheena's work is reaching more readers and may many be educated and empowered through her works.

Follow Her Work

CheckOut Her Merchandise