Instead of burning plastic, kids carry a bag of waste to school and get a fees waiver.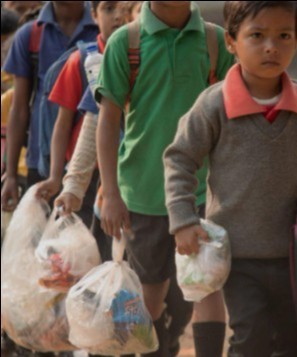 "We were struggling to pay their fees. Fortunately, Akshar accepted them and we are very happy with the type of education they are receiving. Akshar has helped us to think differently and to change our mindset in a very positive way.", Sompa Boro, mother of Jyoti, 10, and Junali, 15, says. Who is Akshar and how did Akshar has changed the mindset in a positive way? To know about Akshar, we should land on to the story of Mazin Mukhtar and Parmita Sarma, a couple in the early 30s striving to solve multiple concerns like the lack of education, plastic waste disposal, poverty and ignorance prevailing in Assam's Pamohi village with one weapon.
Couple Who Share Common Interests:
Mazin Muhktar, an African-American came to India in 2013 from New York to work on a school project in Assam. There, he met Parmita Sarma, a student of Social Work from Guwahati University. When this child educator met a social work enthusiast and got married, their brainchild "Akshar" was born.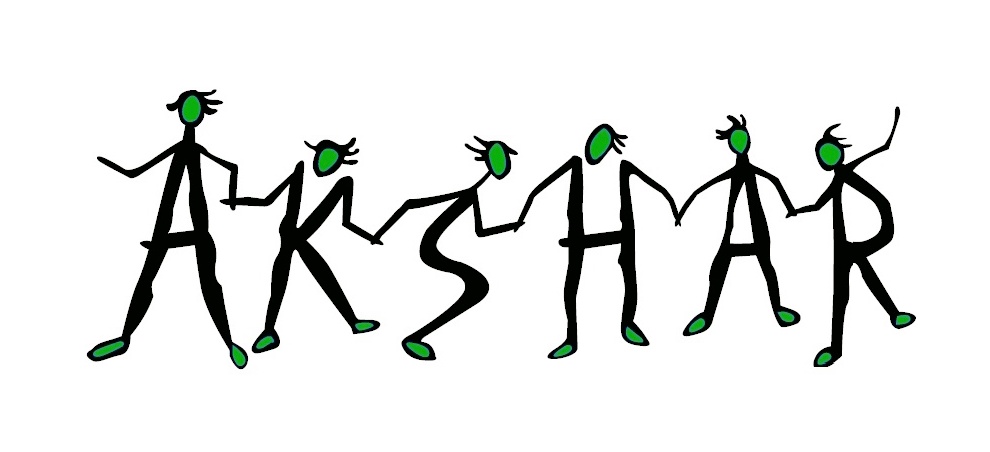 Unlike other schools, The Akshar school is not into the regular "pay-read-write-score and go" business. Its unique approach towards learning is not only benefitting the children but also transforming the face of Pamohi village in Assam. Akshar was founded by Mazin and Parmita in 2016 with an aim to provide education to the local children, the majority of whom worked in the local stone quarries as daily wagers. There's another problem with the village wherein the villagers burnt huge amounts of plastic waste they generate on a daily basis and the blanket of smoke plagues, not just the school building but have also been affecting the environment severely. The eco-enthusiastic couple wanted to check this as well using their weapon "Akshar". Their 'Akshar' was designed so innovatively that it serves every purpose that present-day schools don't and stands as a model for what a school should be like.
A Unique School:
When villagers burnt plastic waste, children sitting in the classrooms often coughed and panted. Also, burning plastic is environmentally hazardous. In view of this, Mazin urged parents to send the plastic waste they generate in their homes to school along with their children on the school bus. But none of the parents paid heed. Instead of sending plastic waste along with their children, they rather preferred burning it at home. Parmita then thought of an idea which worked amazingly. She offered that parents can choose between paying the fee in the form of cash and in the form of plastic waste. There you go! Who would choose to pay the fee in cash when they can give off the plastic waste lying in their houses in exchange for the lessons? The idea worked. This alternative school fees policy was accepted by all the parents and they have also pledged to stop burning plastic. Thus, every day, students of this village go to school with a bag of plastic waste in hand, in exchange for the day's lessons. The school collects at least 25 pieces of plastic each week from each student, and on the whole, collects more than 10,000 pieces of plastic each month.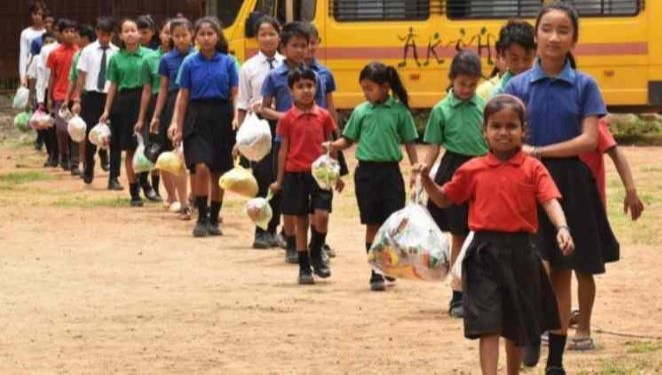 These collected pieces of plastic are transformed into eco-bricks for construction thus eliminating the clouds of toxic smoke that result from burning the plastic. Not only this, the school also does various other activities linking classroom and community. It offers vocational training to students to strengthen the bridges that are being built in the community. Students are taught how to install solar panels too. Workshops on carpentry and electronics are conducted in order to provide them hands-on experience in various essential skills. To eliminate the major concern that prevailed in the village, the practice of child labour, Mazin and Parmita thought of an innovative approach. As children can't be rewarded the way they are paid in the quarries, the couple designed a model of peer tutoring. In this model, older students teach their juniors and for this, they are paid in the form of toy tickets. These toy tickets can be used to buy snacks, clothes, toys, and shoes at local stores. As the student progresses academically, his pay increases. This proved to be a powerful motivator among students. "Learn more to earn more" strategy worked increasing the number of active learners.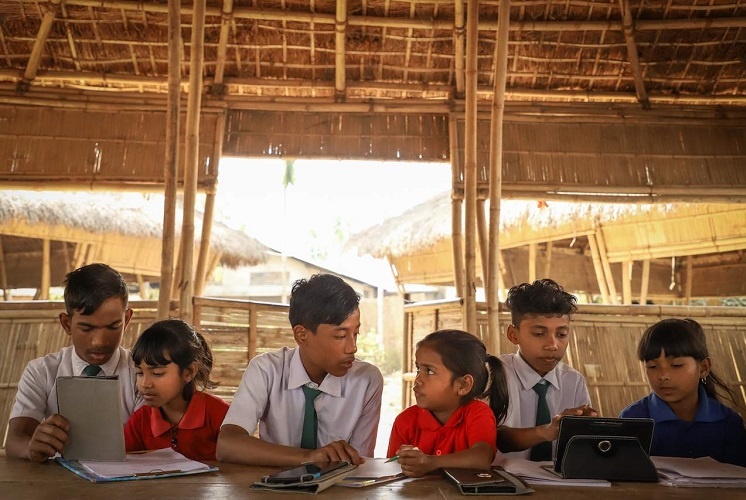 Transforming the Lives of Children:
The school has brought tremendous changes in children who were earlier disrespected and abused by society. They were full of anger and aggression when they stepped into the school. But Akshar's learning model designed by the couple moulded them to become confident, empathetic and optimistic. "We have a 13-year-old girl who could barely speak when she joined. But within three years, not only is she excelling academically, but she is also tutoring two children from a local Middle English school in her spare time," says Sarma. Akshar has turned its students into green warriors who are becoming more aware that plastic is bad for health and the environment. "They are talking to their parents about harmful effects, making them aware as well," says teacher Akansha Duarah.
In The Days To Come:
Akshar that now runs with seven teachers and 110 children ranging from ages 4 to 15, has a waiting list of 100 people. Mazin and Parmita have signed with the Guwahati authorities to implement the Akshar model in five public schools. They are also planning to start a sustainable landscaping course. B Kalyan Chakravarthy, chief secretary of Assam's department of education, says that Akshar's model of education proved that environmental education can work wonders. "Akshar can be a brand ambassador for the education department's efforts in Assam to show what can and should be done in all schools. The awareness they are creating in society as a whole will contribute significantly to our fight against climate change," he says.
Hats off to this couple who initiated a project that has got into line too many aspects that have been going directionless for ages in a village. May Mazin and Parmita create better, thoughtful, optimistic and empathetic individuals and gift the nation its true gems.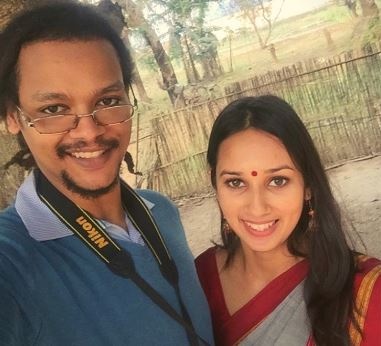 Know More About Akshar Foundation

Follow Akshar Foundation Works