Padma Vibhushan awardees and their stories are here. Take a look.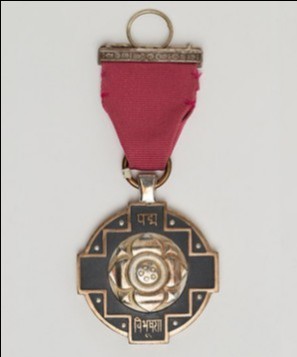 Padma - The Highest Civilian awards conferred upon exceptional contributors in various fields. On the eve of republic day, the most awaited list of Padma awardees was out. When the reverent President Shri Ram Nath Kovind approved the list of Padma awardees, the Ministry of Home Affairs revealed it to the eagerly waiting world. One of the highest civilian honours of India, the Padma awards, announced annually on the eve of republic day, given in three categories viz. Padma Vibhushan (for exceptional and distinguished service), Padma Bhushan (distinguished service of higher-order) and Padma Shri (distinguished service), included a total of 119 awardees. Of them, seven were awarded Padma Vibhushan, 10 were conferred with Padma Bhushan and 102 people were recognised with Padma Shri. People with notable achievements in whose activities, elements of public service are involved, are conferred with Padma awards. Among the Padma awardees, 29 were women. 10 awardees fall into the categories of foreigners, NRI, PIO and OCI. While one transgender was conferred with the Padma, sixteen were honoured posthumously. Here is all about the awardees that were honoured with Padma Vibhushan. Let's take a look.
Shinzo Abe:
Born in 1954, Shinzo Abe is a Japanese politician who served as the Prime Minister of Japan and President of the Liberal Democratic Party from 2006 to 2007 and from 2012 to 2020. Being the longest-serving prime minister in the history of Japan, Abe also served as Chief Cabinet Secretary from 2005 to 2006. This "Asian Of The Year" awardee was conferred with several prestigious awards including the Boston Global Forum's World Leader in Cybersecurity and is now honoured with the highest civilian award, the Padma Vibhushan in the category of Public Affairs.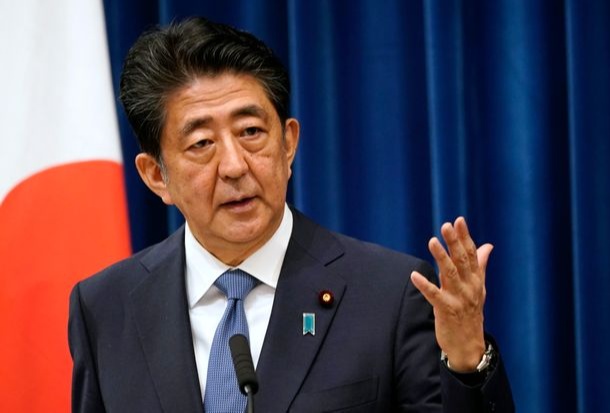 Sripathi Panditaradhyula Balasubrahmanyam
SPB, as he is prominently called, is a veteran Indian musician, playback singer, music director, actor, dubbing artist, and film producer who sketched his signature in various languages and film industries. One of the greatest playback singers of all time in Indian cinema, he sang close to 40,000 songs in different languages. He has won six National Film Awards for Best Male Playback Singer for his works Telugu, Tamil, Kannada, and Hindi. He bagged numerous Andhra Pradesh state Nandi Awards for his contribution to Telugu cinema. He bagged the Guinness World Record for recording the highest number of songs by a singer with over 40,000 songs. In 2012, he was recognised with the state NTR National Award for his contributions to Indian cinema. He was honoured with the Silver Peacock Medal as Indian Film Personality of the Year in 206. He received the Padma Shri in 2001, Padma Bhushan in 2011. Post his demise, he was honoured by the Government of India yet again with Padma Vibhushan for his outstanding contribution in the field of Art.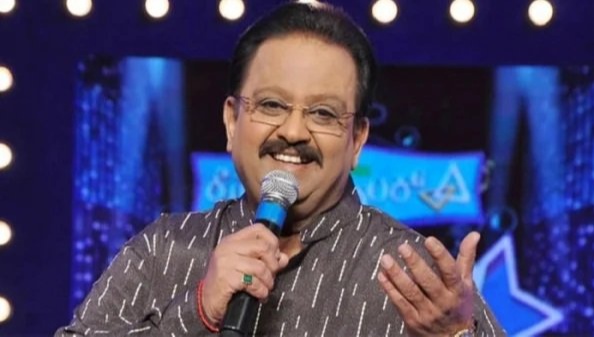 Belle Monappa Hegde
Dr B. M. Hegde is a cardiologist, educator and author. This former Vice-Chancellor of Manipal University, Co-Chairman of the TAG-VHS Diabetes Research Centre, Chennai and the chairman of Bharatiya Vidya Bhavan, Mangalore, has also published numerous books on medical practice and ethics. He is also the Editor in Chief of the medical journal, Journal of the Science of Healing Outcomes. He was recognised with the Dr B. C. Roy Award in 1999. He was honoured with the Padma Bhushan in the year 2010. On the eve of republic day 2021, he was named in the list of Padma Vibhushan awardees in the category of Medicine.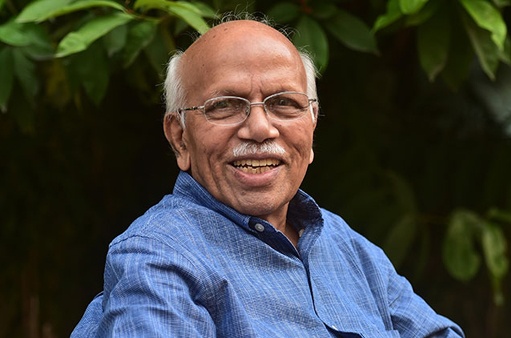 Narinder Singh Kapany
An Indian-American physicist prominently known for his work on fibre optics, Narinder Singh Kapany is the one who coined the term fibre optics and is considered as the 'father of fibre optics'. He was named by Fortune as one of seven 'Unsung Heroes' in their 'Businessmen of the Century' issue in 1999. This Pravasi Bharatiya Samman awardee also received "The Excellence 2000 Award" from the USA Pan-Asian American Chamber of Commerce in 1998. He was honoured posthumously with India's second-highest civilian award the Padma Vibhushan in 2021.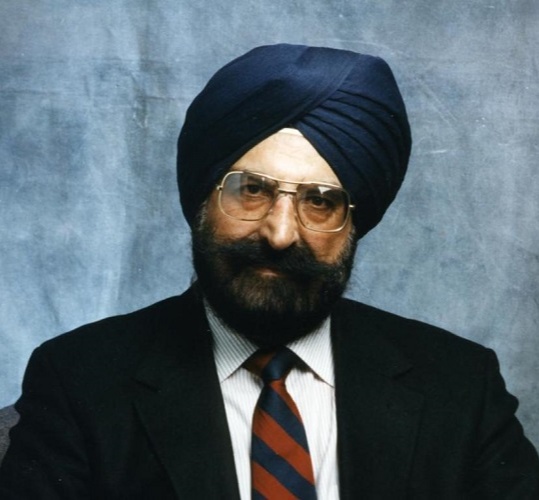 Maulana Wahiduddin Khan
An Islamic spiritual scholar who has adopted peace as the mission of his life and is known for his Gandhian views, Maulana Wahiduddin Khan is internationally recognized for his contributions to world peace. He has received the Demiurgus Peace International Award, the Padma Bhushan, the Rajiv Gandhi National Sadbhavna Award and the National Citizen's Award. The 500 Most Influential Muslims of 2009 by Georgetown University, Washington DC, has named him "Islam's Spiritual Ambassador to the world."
He established Centre for Peace and Spirituality (CPS) in 2001 to promote and to reinforce the culture of peace. This renowned Islamic scholar was honoured with Padma Vibhushan, India's second-highest civilian award, for his exceptional contribution in the field of spiritualism.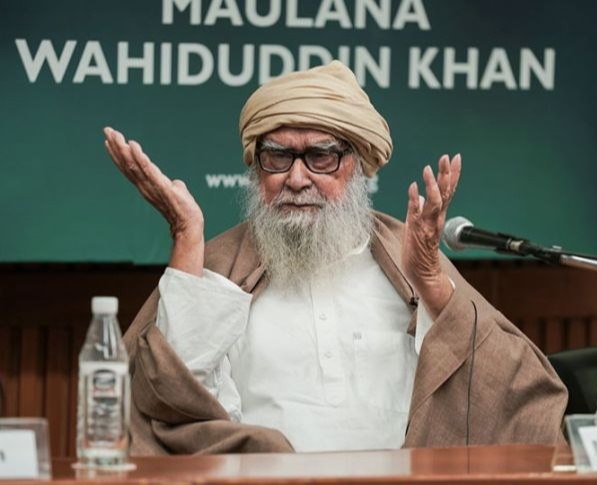 Braj Basi Lal
B. B. Lal is an Indian archaeologist and was the Director-General of the Archaeological Survey of India (ASI) from 1968 to 1972 and has also served as Director of the Indian Institute of Advanced Studies, Shimla. He also served on various UNESCO committees. He received the Padma Bhushan Award in 2000. He was awarded India's second-highest civilian award the Padma Vibhushan in 2021 for his exceptional contributions in the field of Archeology.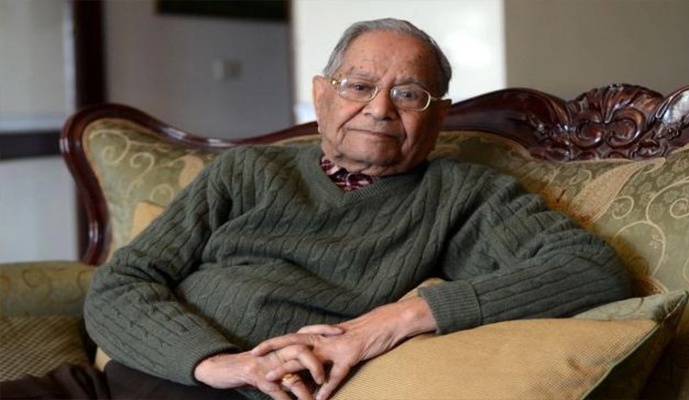 Sudarshan Sahoo
Sudarshan Sahoo is a renowned sculptor born in Puri. He founded the Sudarshan Crafts Museum, Puri in 1977. He established Sudarshan Art & Crafts Village, Bhubaneswar in 1991 with the help of the Government of Odisha which is a Training and Creative Centre for traditional sculptures made of stone, wood and fibreglass sculptures. He received the National Award for stone carving in 1981. The Government of India honoured him with Padma Shri in 1988. He was recognised with the Shilp Guru Award in 2003 and Dharmapada award by Odisha Lalit kala Academy in 2012. He was awarded India's second-highest civilian award the Padma Vibhushan in 2021 for his outstanding contribution in the field of Art.