Meet the woman who once worked in the paddy field has become a global entrepreneur.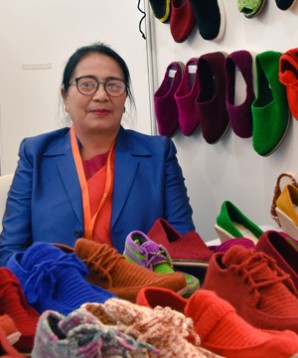 It was 1989. The second daughter of Moirangthem Muktamani Devi, a financially torn mother of four, who toiled day and night with her husband to make the ends meet, asked her for a new pair of shoes. But Muktamani Devi had no money to buy shoes for her daughter. This saddened her so much that she started knitting woollen shoes for her daughter so she didn't get punished for improper uniform in school the next day. However, looking at the shoes knit with wool, the daughter was afraid of what her teacher would say. To her surprise, the teacher asked where she bought the shoes from so she can get one for her daughter too. This small incident changed Muktamani Devi's life altogether. Her desire to fulfil her daughter's need turned into an opportunity that she grabbed with no procrastination and today, she is one of the most prominent entrepreneurs that India has in its proud basket. Let's get into the journey of this award-winning entrepreneur and I'm sure this is going to inspire all those women out there who are juggling between motherhood and livelihood duties.
A Life of Hard Times:
Muktamani who was born in December 1958 hails from Kakching Moirangthem, Manipur. She was raised by a widowed mother and was just 17 when she married one of her classmates Kshetrimayum Naran Singh. The couple had four children and to support the family, Muktamani worked in a paddy field in the day and sold homemade eatables in the evening. She used to knit carry bags and hair bands at night and would sell them to earn extra bucks.
The Birth and Rise Of An Entrepreneur:
The incident that made Muktamani knit shoes for her daughter that resulted in praise from her teacher seeded a business idea in Muktamani. She established Mukta Shoes in the year 1990. Within no time, her work became popular and she registered her company under District Industries Center, Thoubal under the wool and knitting embroidery section. Muktamani then started promoting her products. She first exhibited them at a 15-day fair, organized by DIC, Thoubal and All Manipur Entrepreneurships' Association, Takyel Industrial Estate, Imphal from December 1990 to January 1991 at Mapal Kangjeibung in Imphal. The then Industry Minister, Houkhumang Haokip also praised her work, and the chairman of the venture KH Binoy encouraged her to apply to AMIDCO for a loan to expand her business. Ever since then, there was no looking back for Muktamani. Muktamani has trained over 1000 people so far and her factory has been producing handcrafted shoes and sandals for men and women of all age groups with prices ranging from Rs.200 to Rs.800. The company exports its products to countries like Australia, United Kingdom, Mexico, and some African countries. Thus, what started as a local venture became a global business. Being a mother of four and managing a business single-handedly isn't an easy job, that too, for years. Her major challenges came while raising funds for the business. However, her determination made her balance both her personal and professional life and this is what has got her awards and appreciation.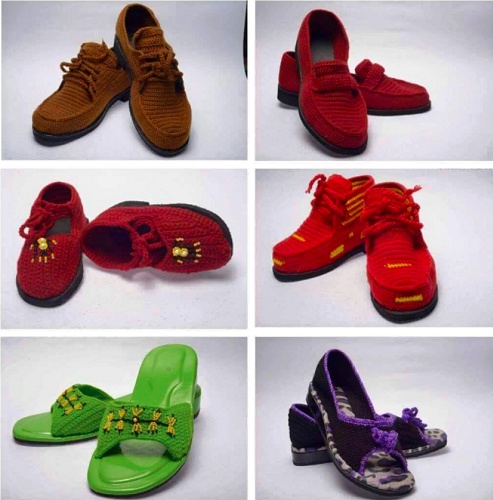 Recognition for The Iron Lady:
In the year 2018, National Insurance, in association with The Telegraph, hosted a ceremony called True Legends Awards 2018 in order to honour 11 individuals who have made significant contributions to bring about a positive change in the lives of people. On winning the award, Muktamani said, "I would dedicate this award to women back home who have been working relentlessly along with me

In the beginning, I only knew how to make ends meet in my family, but today I am proud to bring in so many women like me to follow their dreams. My story of adversity gave birth to Mukta Shoes Industry," she said. In the year 2016, she received the Citi Group Micro Entrepreneurship Award. In 2010, she received the state award for handicrafts. In 2009, Prime Minister Dr Manmahon Singh honoured her with the MSME award at Vigyan Bhavan, New Delhi. She won the Manipur State Award to Master Craftsman in 2008-09. She also received the honour of being the Vasundhara – NE Woman Entrepreneur of the Year 2013-14. In 1993, she received the winner's prize at the All Manipur Industry Mela held at Indira Park. She also won the 16th position prize in Small Entrepreneurship in the North East section. In 2006, she was awarded with the MSME Prize from Jayram Ramesh at Delhi.
Muktamani Devi's journey from nowhere to being a global entrepreneur is more than just an inspirational story. Pick up the pieces and keep going, learn from every obstacle and keep walking, one day, you shall stand at a point where people thought you could never reach.

Follow Her Work