Oxford - Vice Chancellor's Social Impact Awarded to woman entrepreneur.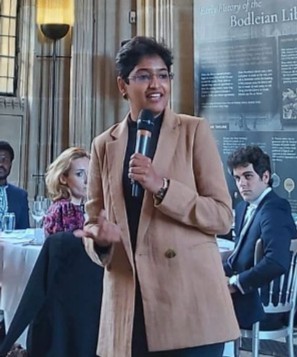 "In my opinion, businesses have the potential to facilitate lasting change. Entrepreneurs are catalysts of this social change through profitable ventures", says Prerna Wadikar, who founded a social enterprise called Jeeva Global. In order to support the micro and nano entrepreneurs whose businesses have been affected due to COVID, Prerna developed a product that is all set to become the light of hope for the drowning micro and nano businesses. Let's meet Prerna Wadikar, a social entrepreneur whose innovation is helping energy accessible and affordable to the end-users.
Vast Experience:
Prerna Wadikar has vast experience working decades with multinational companies, government and social enterprises. She secured her engineering degree in Information Technology from the University of Pune and is a Post-Graduate in Public Policy from the Indian Institute of Management, Bangalore. Having studied at Oxford, she coupled her educational background in technology and public policy to work with underprivileged sections of society. She began her career as a distribution marketing professional in the Karnataka capital and also worked on energy efficiency at Schneider Electric. Prerna lead strategy at RuralShores, the world's largest impact sourcing organisation, providing employment to rural youth in India. She has worked in anti-trafficking, health & nutrition, skill development, circular economy, and growth of small & medium enterprises. Prerna is also a Lok Capital Fellow.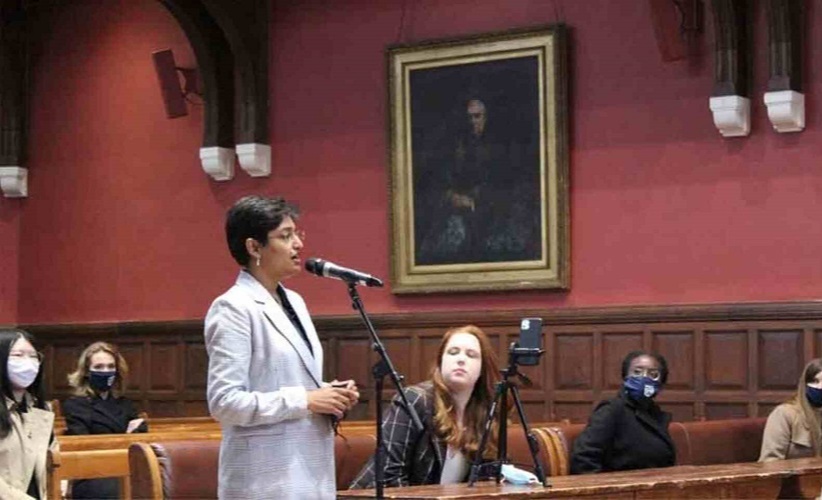 What Pulled Prerna Towards Helping Uplift Small Businesses?
Prerna shared that when she worked with the Wadhwani foundation on the MSME sector, she realised that micro and nano entrepreneurs consist of more than 95% of the total businesses in India. "There is a huge gap in customer access and support for this particular section", she said. The micro-entrepreneurs were also affected badly by the Covid-19 crisis. She further said that there are an estimated 10 million street vendors in India and their shops are 'temporary' with no access to electricity. They rely either on streetlights or on low lumen lead-acid powered lights or costly fossil fuel lamps. As many of the vendors cannot afford any lamps, it is certain that street lights are their only source but these lights don't give full visibility. When there is no full visibility, how would the customers be able to buy their goods? It leads to revenue loss. As these micro-businesses don't have access to upgrade to cleaner and better energy sources, they remain helpless. This is where Prerna stepped in with her idea.
Building Of The Idea:
Prerna contacted a Bengaluru based private electronic system design and manufacturing company to find out the feasibility of her idea. She made talks about developing a solar battery product to address the energy needs of micro-businesses at a low cost. She ran met people like Dr Satya Prasad and Bharat Krishna Rao who helped her design a prototype. Describing her work with them she said, "Dr Sathya Prasad ( PhD in Lithium-Ion Chemistry) — internationally reputed for his pioneering innovations in lithium-ion technology — and Bharat Krishna Rao — a leader in green infrastructure development in India and founder of United Sustainable Energy India Pvt Ltd, helped convert the specifications into a prototype for pilot deployments of a solar chargeable lithium-ion portable battery for pushcart vendors". Speaking further about this, she said, "The idea was conceptualised during the first lockdown which was imposed to contain the spread of coronavirus. This idea first came to me during my work in India and then in Ethiopia and Nigeria where pushcart vendors are very common. While electric charging is possible in most parts of India, the solar panel was developed keeping in mind the other countries where power supply interruptions are rampant". According to Prerna, this product is unique and user friendly.
The Product:
Prerna developed a product that looks similar to a power bank. It can be charged either using a solar panel or an electric grid or both which are embedded in the device. Once charged, they give an output of 75Wh and can run three devices simultaneously. Weighing less than 500g, this product also comes with a battery backup multiplier casing. She says that a chain of 10 such units could generate power enough to run a small refrigerator.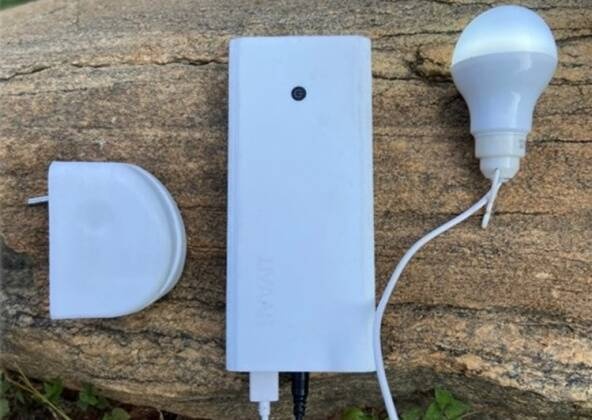 "We have designed a battery backup multiplier casing, using this, we can increase the battery capacity by 10 times", she said. She also mentioned that the cost of the device can be reduced when end-of-life electric vehicle battery cells are used to manufacture it. "The portable device can simultaneously power 3 electrical devices at the same time, for e.g a fan, an LED light and even a small advertising board for 4-6 hours", she said. "We are confident that when manufactured at scale, this will be one of the lowest-priced solar chargeable products in its category internationally and has multiple use cases for global markets in South Asia and Africa". The product is at its pilot phase in Varanasi and Wadikar is ensuring that it reaches other countries as well to be used for more purposes. "This device has a utility potential beyond pushcart vendors to providing energy access to power small lights in schools, at mobile hospitals, and to assist people running other small businesses as well," she added. She also states that what started in her mind as a means to address the concerns of pushcart vendors, now turned out to be helpful to other utilities such as mobile hospitals, small businesses, powering small lights in schools.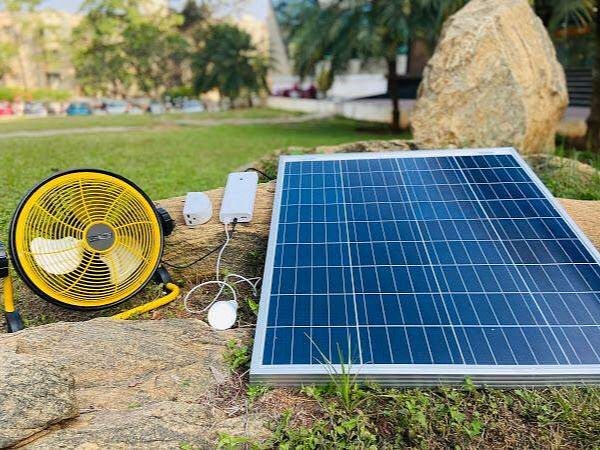 Appreciation And Recognition:
Prerna Wadikar was honoured with Vice Chancellor's Social Impact Award at the University of Oxford. For her work in designing portable energy access devices making energy affordable, she was conferred with this prestige. She was also recognized for her initiatives for starting a clean energy social enterprise, creating Oxford India Business Conclave and supporting Eritrean and Sudanese refugees through an Oxfordshire based organisation. "It was truly humbling to receive the award in recognition of my contribution to society while at Oxford and a decade long demonstration of social development through my personal and professional life," she said.
Few words of Wisdom:
Prerna who sees the entrepreneur in her as an opportunity to solve social problems profitably, mentions that an entrepreneur needs to possess three essential skills which are empathy, tenacity and resilience. "Resilience enables an entrepreneur to reinvent the business to stay relevant in changing market dynamics and scale the business while tenacity allows him/her to navigate the highs & lows of business cycles. Empathy fosters strong connections with stakeholders", she explains.